Coastal color: Citrus hues infuse a Palm Beach home created by a local designer
---
No Lilly Pulitzer turquoise and pink tones in this Palm Beach house. When Josh and Stephanie Crawford reached out to Baton Rouge designer Rachel Cannon of Rachel Cannon Limited to redecorate their Florida abode, the couple took her to a nearby, weathered bridge for inspiration. They wanted color—but color that came from nature. Cannon got to work mixing cognac and citrus green hues in furnishings and accessories to give this family with three young boys a place to unwind.
"They told me they didn't want it to feel like a retreat, they wanted it to feel like home," says Cannon, who notes that Stephanie's parents live in Baton Rouge and that Josh and Stephanie love the warmth of the architecture and the furnishings in south Louisiana. So they sought out a Baton Rouge designer. "They were very clear on the direction they wanted us to go, so it made our work easier."
Cannon visited Florida a few times for planning and purchases, but she did much of the work from a distance—a clear perk of the digital world. Every piece is specifically chosen for the space with consideration of the wear and tear that takes place with young children in the house. Cannon incorporated a tiger-print pillow because Stephanie is an LSU Tigers fan, and Josh is a huge Florida Gators fan. And apparently he's a good sport.
"When they came back to the home after the installation for the big reveal, we played the LSU pre-game salute as a joke on Josh," says Cannon, with a laugh. "Later, he served me a drink in a Gators cup. They thought it was great."
---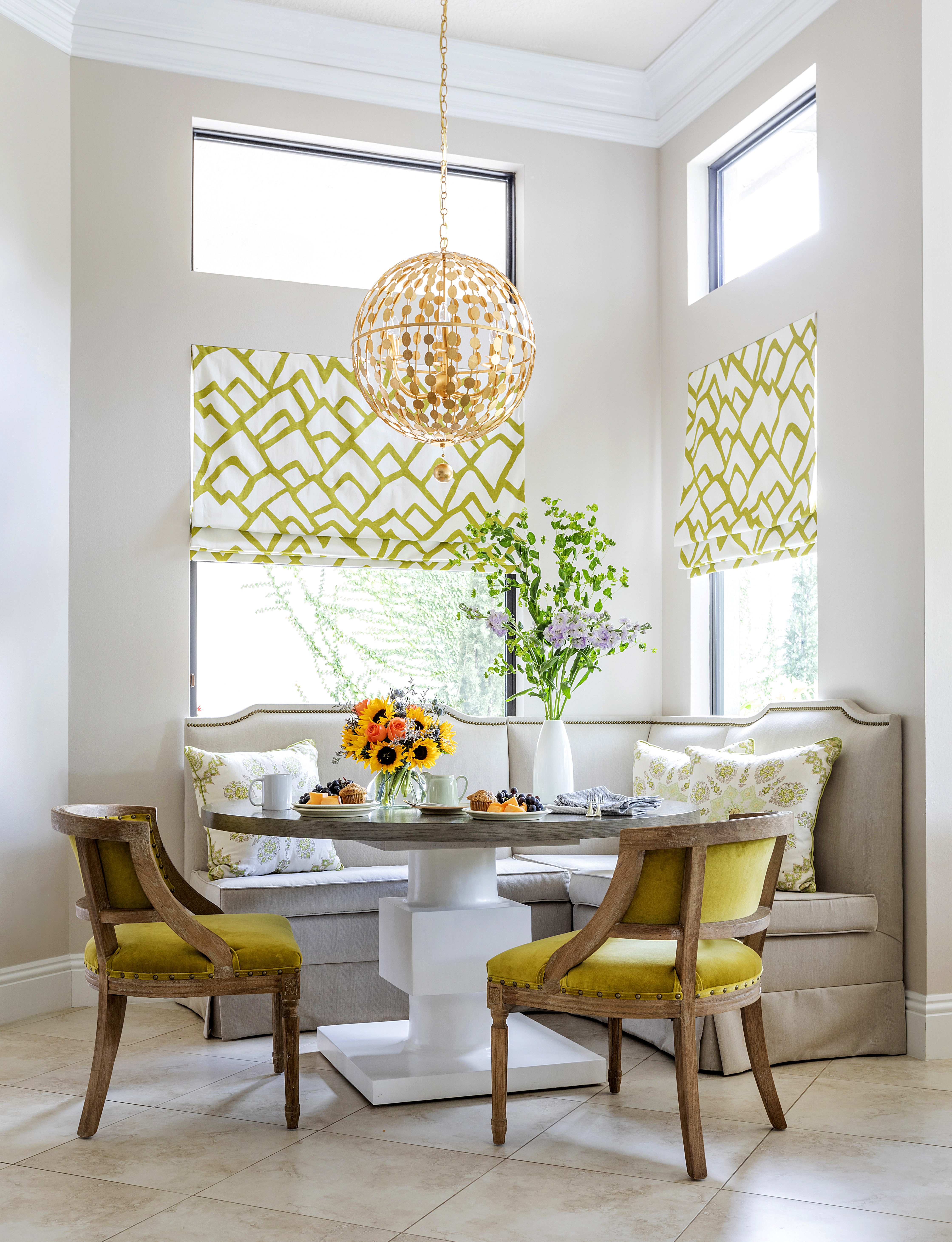 ---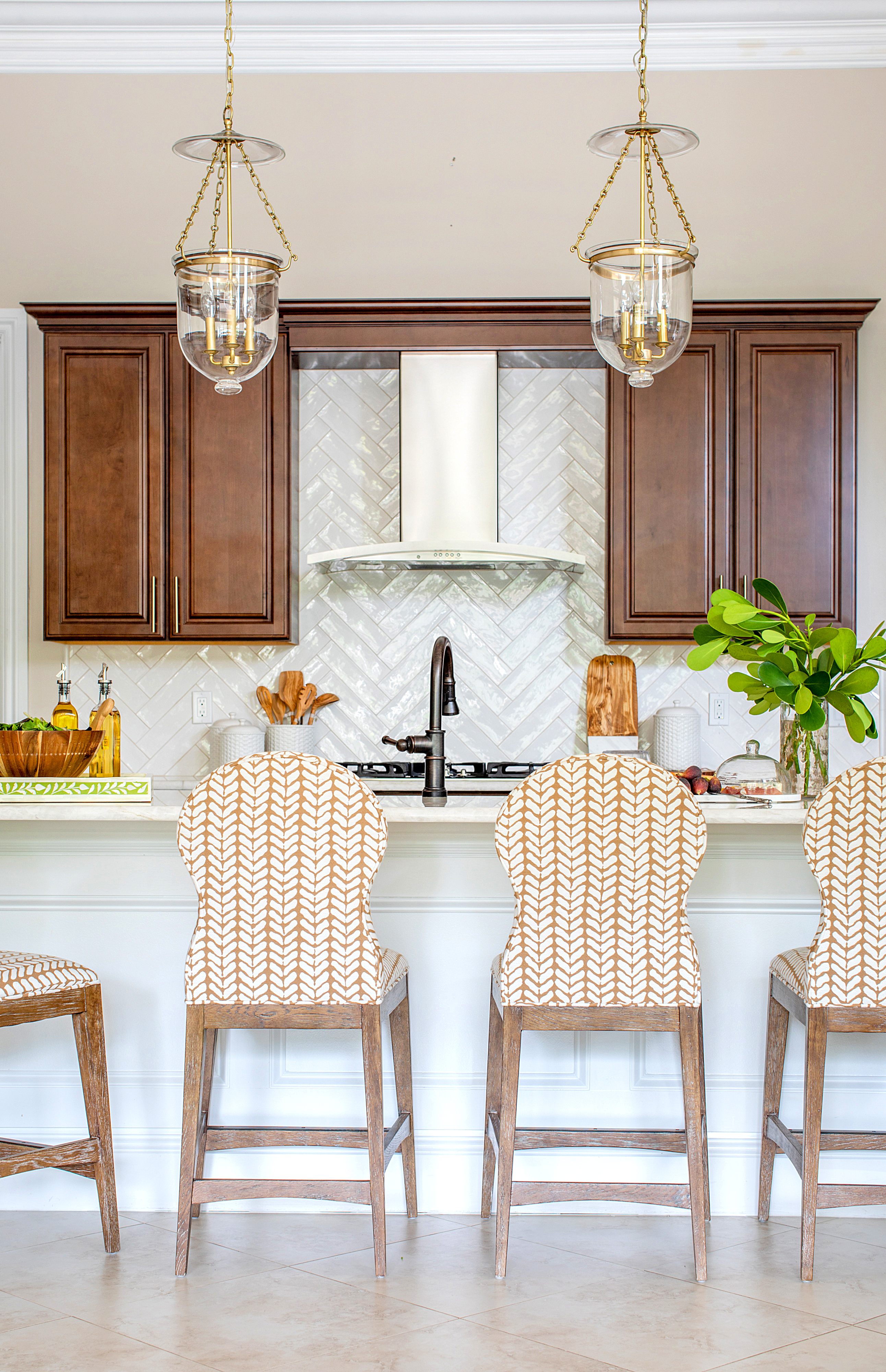 ---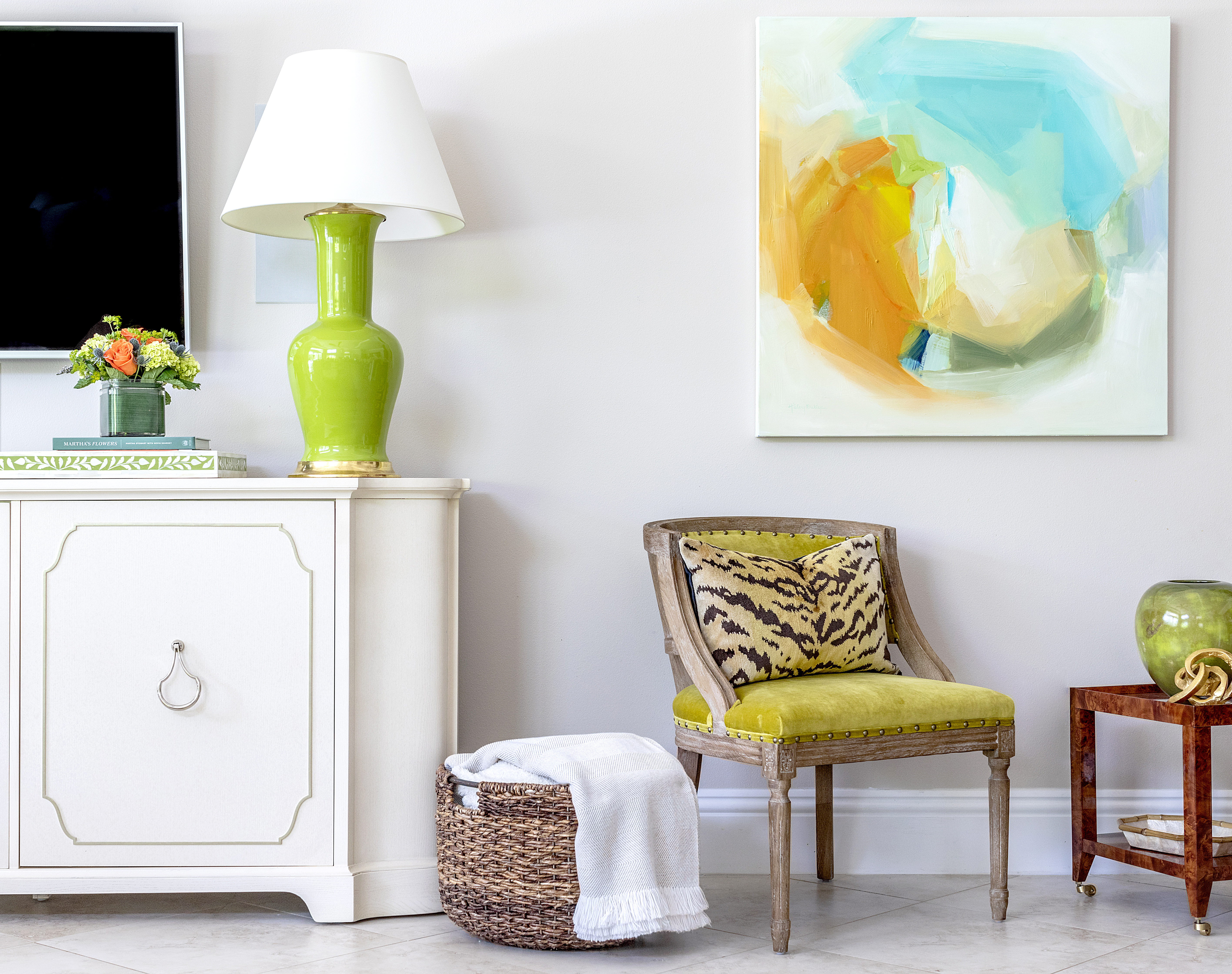 ---
DETAILS FROM THE DESIGNER'S NOTEBOOK
End tables
The significant size of the sectional in the living area demands that the end tables be light and airy, to keep the space light and open. "It was crucial to create some tension between the upholstery and casegoods to make a room feel layered and energized."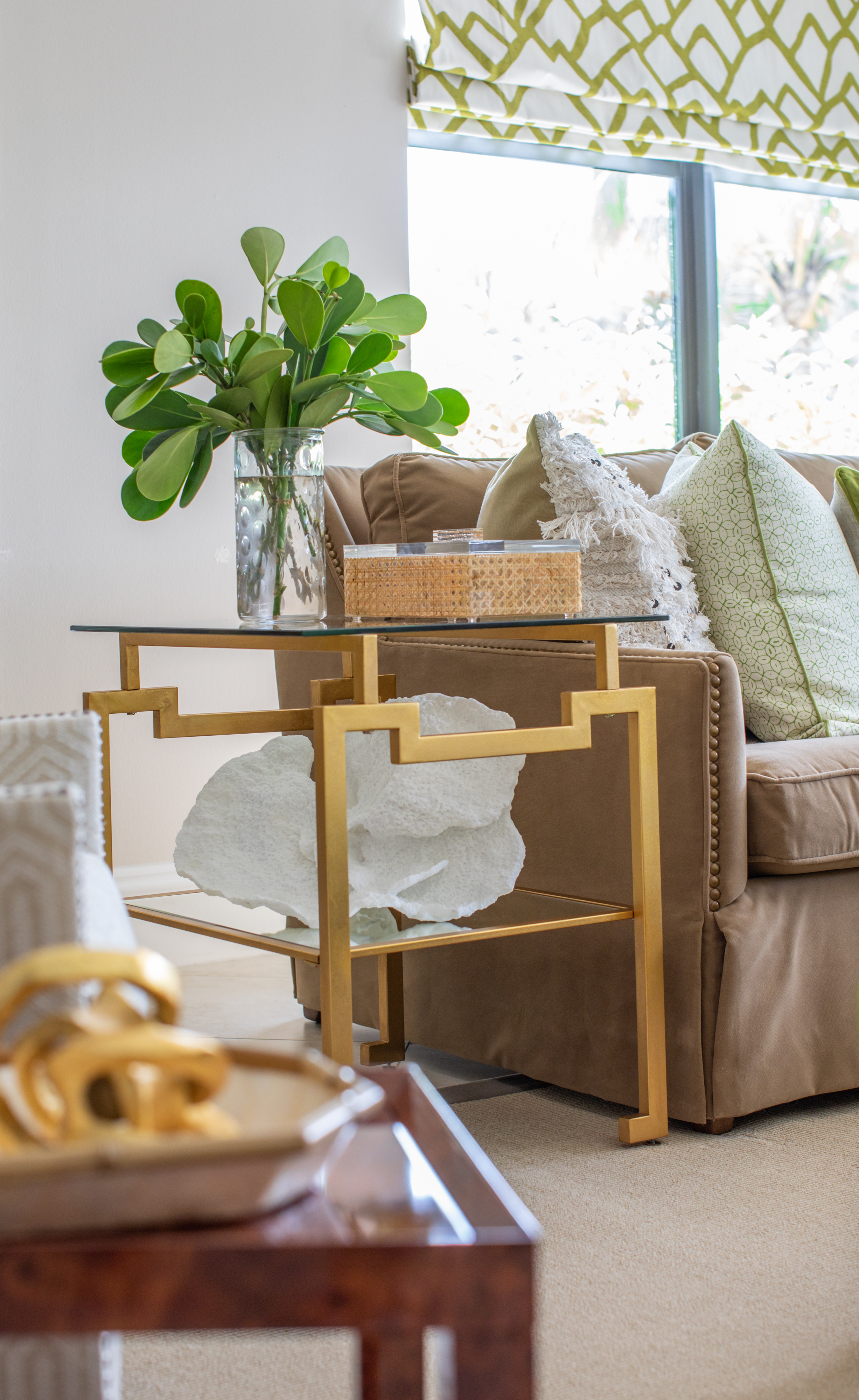 ---
Lighting
For this youthful, active family, Cannon chose a festive fixture to top the breakfast table. "Since the finish on this one is gold leaf," says Cannon, "it still retains something of a burnished quality, which helps it look not so austere."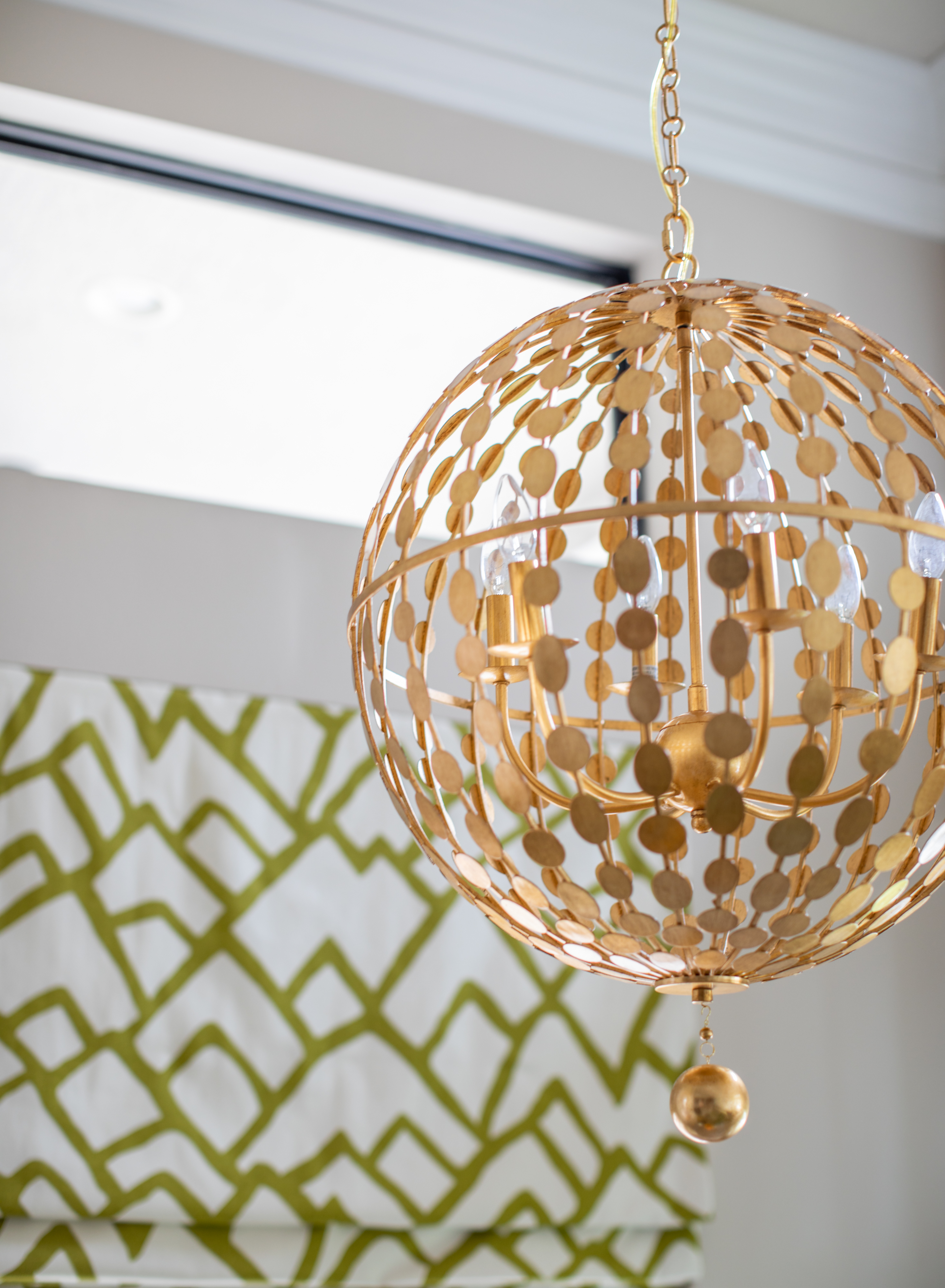 ---
Countertops
Cannon kept the dark cabinetry in the kitchen but replaced the dated granite with durable quartzite. "It's sophisticated and virtually indestructible. Again, a must with a house full of very active boys." New brass hardware and a new farm sink continue the chic-but-family-friendly personality of the space.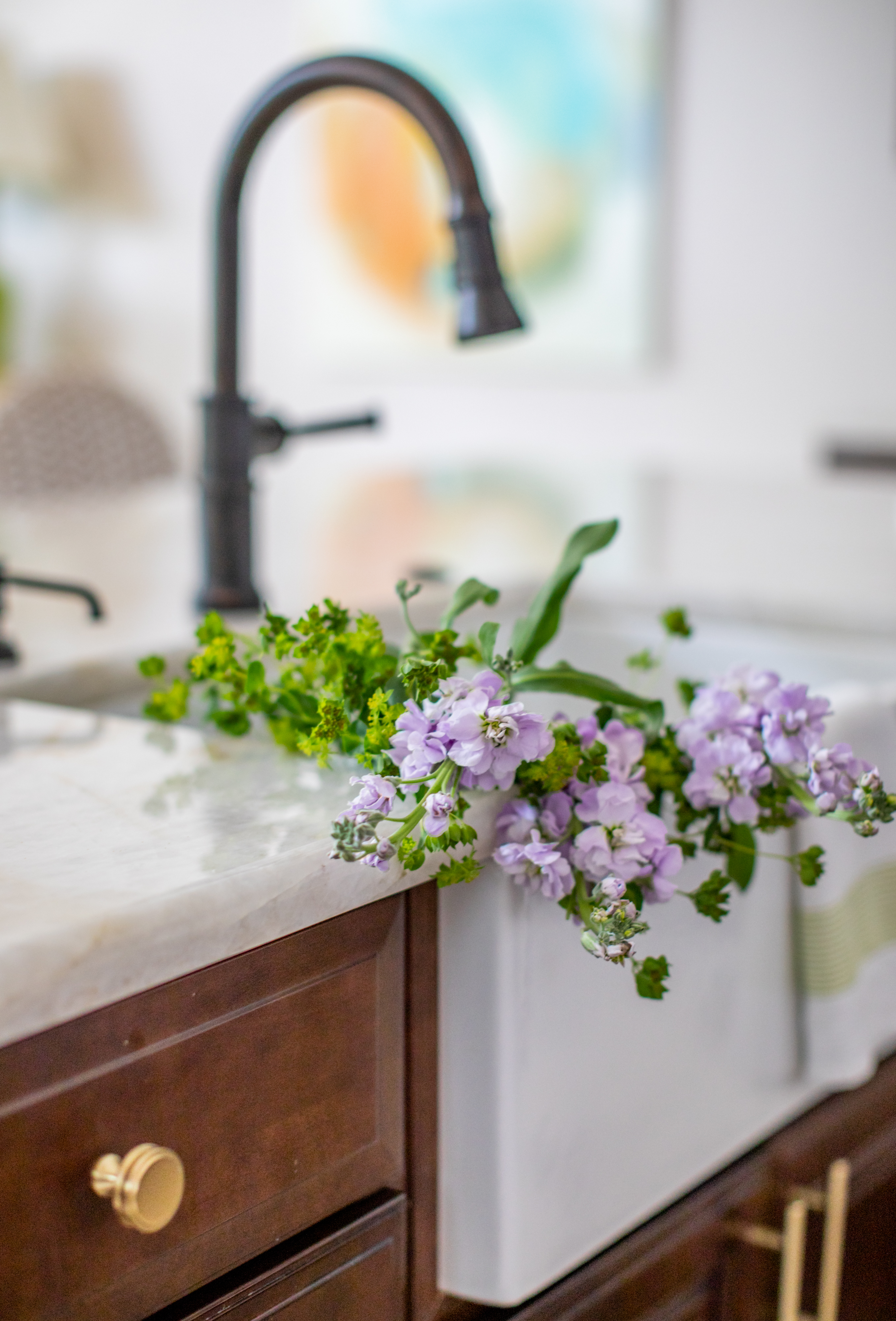 ---
Coffee table
In lieu of a traditional coffee table, Cannon chose a tufted ottoman in leather to welcome feet and provide additional seating. The flooring is actually an outdoor rug, for easy maintenance and long-lasting use.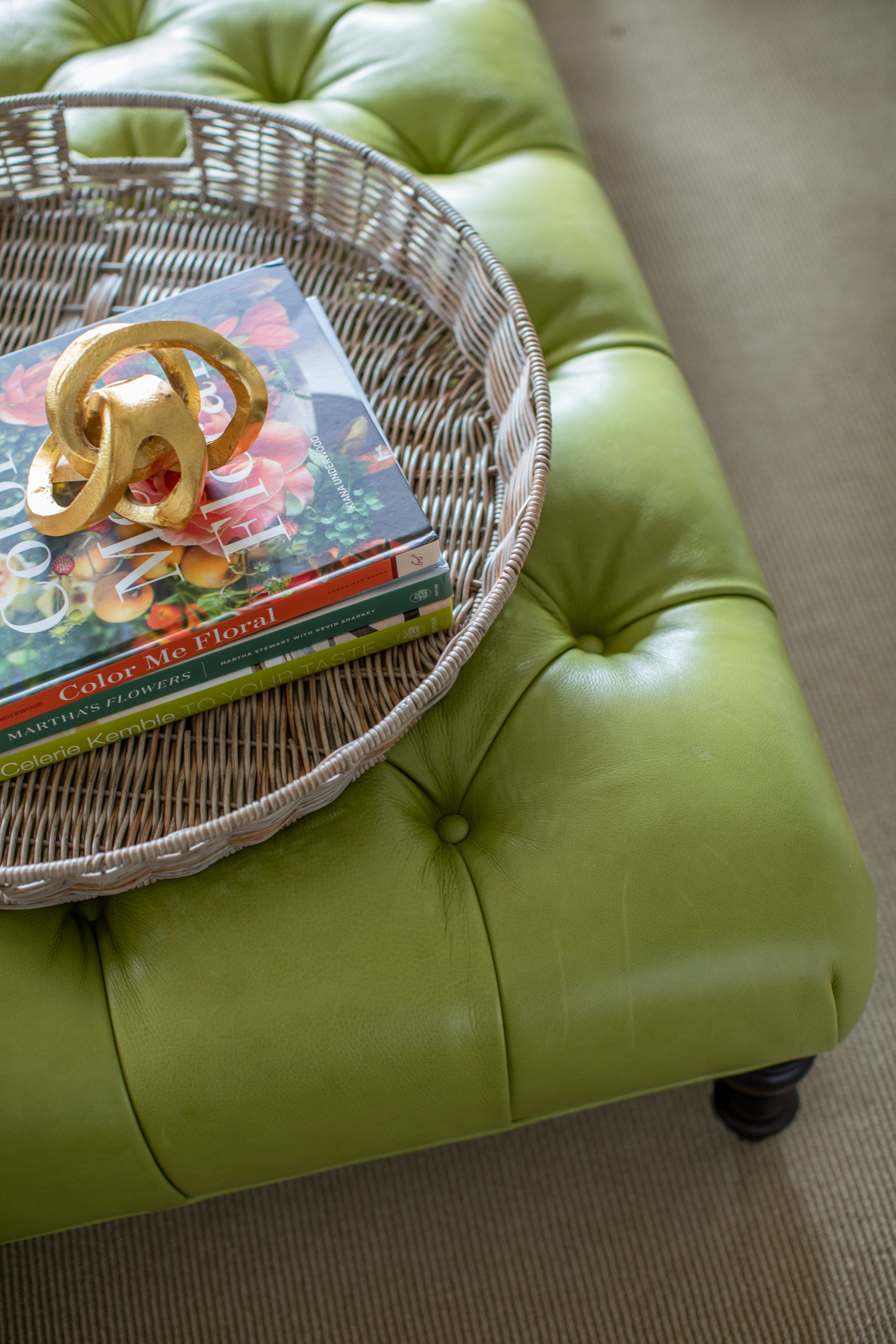 ---
Seating
The cerused finish of the chair, along with the chartreuse velvet, were inpired by a covered bridge in the Crawford's neighborhood. The nail head trim on the breakfast chairs mimics the nail head trim on the banquette, a simple detail that solidifies the space.