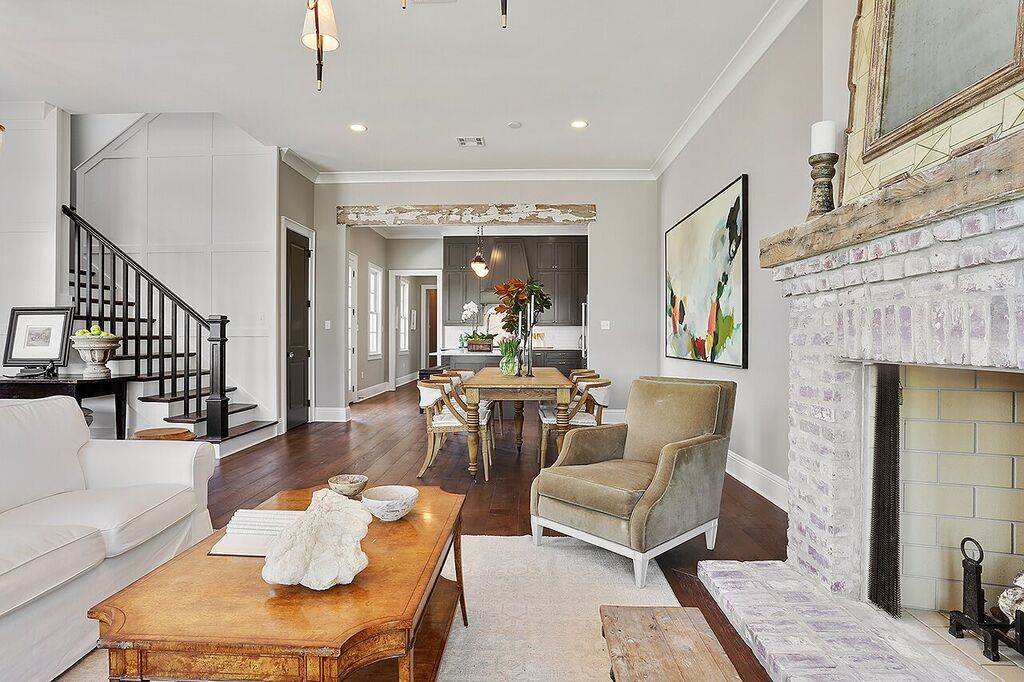 Building the Perfect Space for Hosting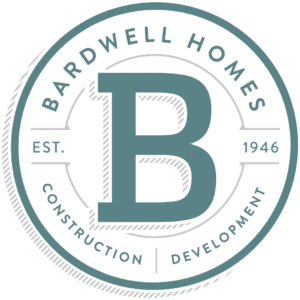 Content provided by our sponsor: Bardwell Homes.
Holiday parties are right around the corner, and if you love to play host then your preparations are probably underway already. While we often focus on the small decorating details, it all starts with having the right space to entertain in.
"We often build for homeowners who love to entertain and want ample space to accommodate guests during gatherings," says Scott Bardwell, owner of Bardwell Homes. "High ceilings, open floor plans and natural transitions to outdoor spaces create a flow suitable for intimate dinners of four or holiday parties for 40."
Before breaking out the garlands and champagne glasses this season, here are a few things to consider about your space.
Bringing Balance to the Open Floor Plan
The American approach to entertaining guests has evolved significantly over the last 50 years. One of the most noticeable changes is the placement of the kitchen. Do you remember the days of cooking in an isolated kitchen while your guests mingled in a separate area? Open floor plans have put an end to this by allowing hosts to interact with guests as they prepare food, turning today's kitchen into another social space.
"Open floor plans are incredibly versatile for homeowners who want their space to serve various functions," Bardwell says. "With the right furniture and design planning, you can create smaller, intimate settings within the open space."
Bringing balance to an open floor plan is one issue that architect Mike Sullivan of Looney Ricks Kiss emphasizes in each of his home designs. "Open floor plans can feel overwhelming at times," Sullivan says. "The key to separating spaces is using furniture and interior design techniques to create smaller, intimate settings within this open plan."
Sullivan notes that the open floor plan home designs best suited for entertaining guests use design elements and furniture placement to direct the traffic flow of guests from the time they enter to the time they leave.
Showcasing the Kitchen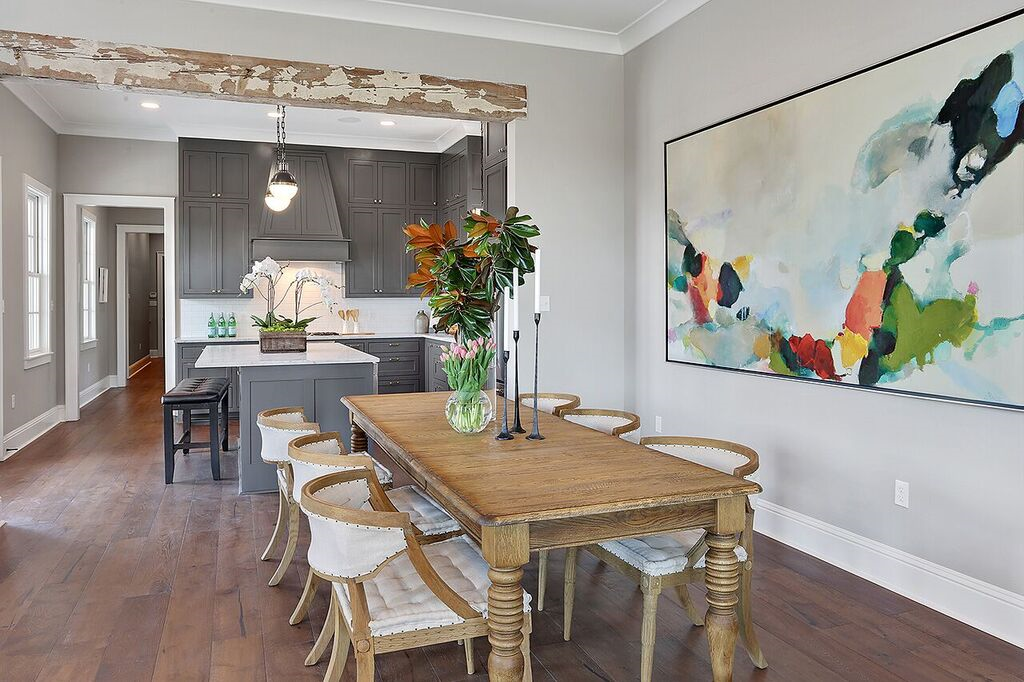 Creative displays of finished meals, assorted snacks and mixed beverages create a natural gathering place around kitchen islands and encourage socializing to spill into the kitchen space.
"For today's homeowners, the idea of cooking in a separate area from their guests is antiquated," Bardwell says. "We build houses in which the kitchen serves as a gathering place just as much as a living room or parlor."
When clients approach Bardwell about building a kitchen for entertaining, he stresses the importance of a kitchen island that is both versatile and impressive. As the centerpiece of the space, the right design elements are crucial. Bardwell likes to use wood instead of stone on kitchen islands give them a feeling of furniture rather than just counter space. Another tip he shares with homeowners is to keep the island clear of sinks by placing them on the perimeter of the kitchen to keep the island from appearing cluttered.
A kitchen worth showcasing is a kitchen that uses subtle details to make the space more comfortable for guests. Bardwell recommends building cabinets that keep appliances out of sight and continuing the same wood floors in the living area and kitchen for a warmer look that's more inviting.
Building in Smart Support Spaces
For gatherings large and small, it's important that guests feel comfortable and the host is in control. Behind-the-scenes support spaces are perfect for hosts who can't afford to feel overwhelmed. Sullivan endorses the idea of transforming spaces that normally house the laundry room, pantry or home office into a "back kitchen" to support entertaining.
"Whether for a child's birthday party or festive holiday get-togethers, the back kitchen becomes a great space for food and drink prep, ice storage, container storage, etc. Some of them have even been outfitted with warming ovens and dishwashers," Sullivan says.
No host wants their main social space cluttered with food and beverage preparation or cleanup. When it comes to seamless hosting, Bardwell and Sullivan agree, a back kitchen support space provides the perfect solution.
Taking the Party Outdoors
Outdoor entertainment is at the heart of nearly all southern celebrations, so it's important for homeowners that love to host to build their homes in a way that eases the transition between inside and out.
"A signature feature that we love to work into the plan is an outdoor space near the kitchen and living area with easily accessible porches and courtyards that allow the party to extend outside," Bardwell says.
When entertaining guests outside, Sullivan notes that food is a big factor, and that having exterior areas like outdoor kitchens and dining rooms make it easy for hosts to create a comfortable atmosphere for parties of all sizes. "These come in all shapes and sizes, but lately we have been incorporating what has been termed the 'man pantry,' which houses everything that supports the outdoor cooking, bar and patio area, including jambalaya kettles and boil pots that are too large for the main kitchen pantry," Sullivan says.
From an intimate dinner party with friends, to a neighborhood holiday gathering, the perfect homes for entertaining use versatile spaces that blend indoors and outdoors together to support limitless entertaining options.
Whether you're preparing to host company in your home this holiday season or planning to build a new home to entertain in for years to come, start by considering your space. Think about the natural flow of your home, look for rooms and spaces that can offer support for hosting and focus on features that balance and showcase the details of your home, both inside and out. When you apply the right space design, your home becomes a place for memorable celebrations and where neighbors, friends and family can share in those memories together — this holiday season and every season after.
With Bardwell Homes developments like Veranda at University Club, the chance to own a home built with iconic modern luxury and inspired by Southern tradition is greater than ever. To see more Bardwell homes, visit bardwellhomes.com.