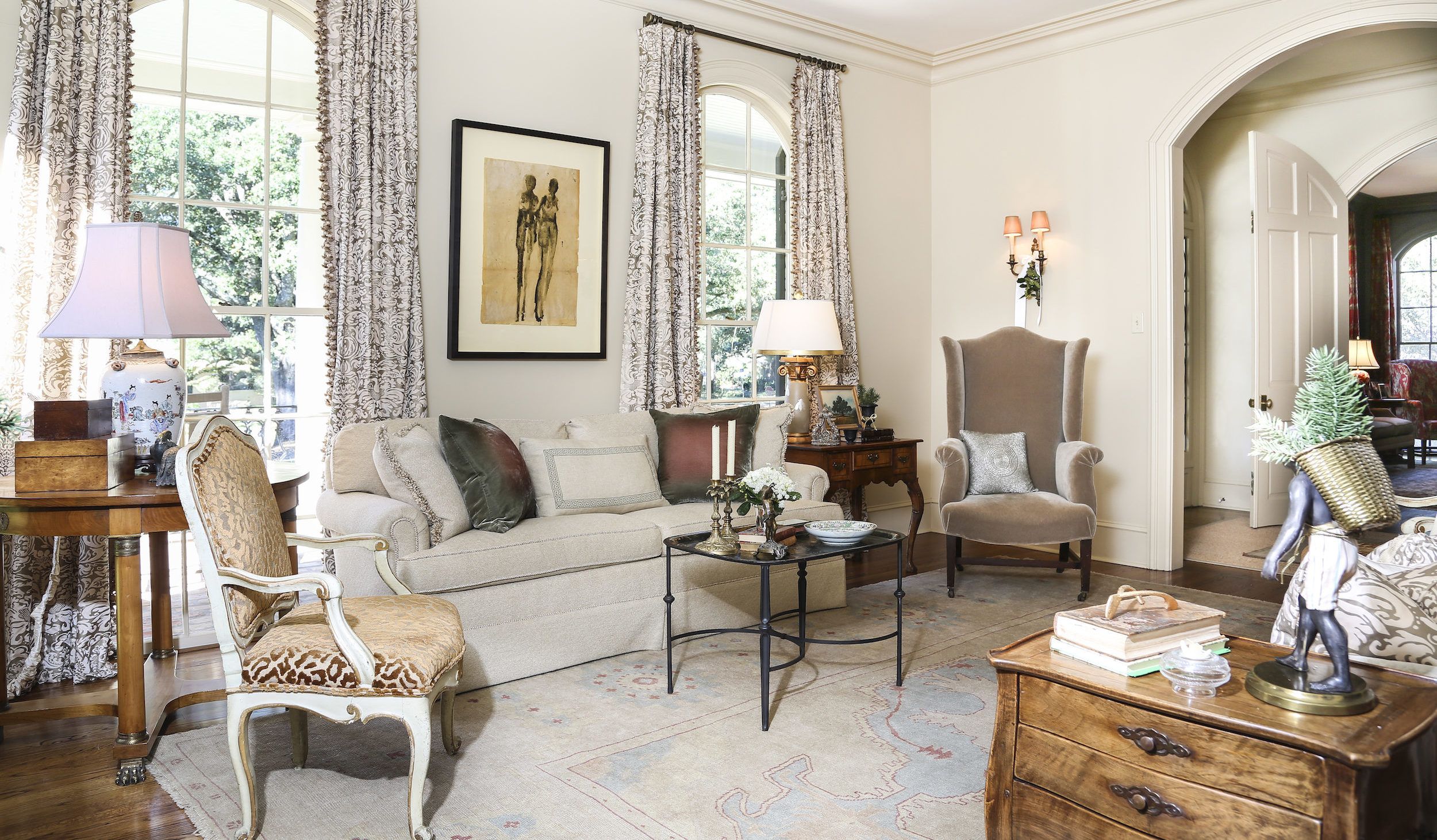 Bring a little piece of Paris home
Louisiana's cultural emphasis relies heavily on the French, from our vernaculars to our dialects, our food to our festivals. The influence even seeps into our homes in the form of interior—and exterior—design, with elegant, almost antique style derived from idealizations of countryside living, or else the grand embellishments of royal lodges.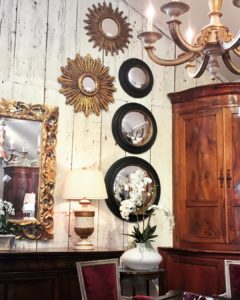 Take, for example, the toile de jouy fabric pattern, almost certainly found on curtains, seat cushions, or even the wallpaper of at least one local home you've entered. Usually a bright and fresh white cotton featuring drawings of rural scenes of French antiquity, it can serve as an imaginative nod to the past without seeming off-trend.
Whether in Paris or Provence, eponymous French doors (or tall, wide windows in general) are perfect for letting in light or a summer breeze, especially in the Southern heat. The swirling rococo style of big-bellied dressers and gilded mirrors also manage to look at home in ballrooms and sitting rooms alike. Say the words "French kitchen" and almost anyone will picture something close to what you mean, with wide open spaces, light finishes and plenty of room for countryside cooking.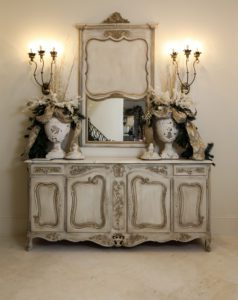 "One interesting aspect of French design is the wide spectrum of tastes it encompasses," says Paul Hewitt, a designer at Fireside Antiques. "The style of Louis XV, for example is known for being quite flamboyant and elegant, whereas the style of Louis Philippe is known for straighter, simpler lines. Louis XVI is also a very popular style for our customers."
But don't let popularity stand in the way of preference.
"There are so many periods and variations to choose from, and that's probably one of the best parts of French design overall," says Hewitt. "It's easy to incorporate thanks to the huge range it covers."