Designer tip: Claire Major on mixing it up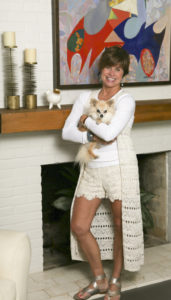 In design, there is a tendency to limit a space within the confines of a particular style or aesthetic. Claire Major of Artvark, Ltd. LLC, however, encourages homeowners to step out of their comfort zones by bringing together old and new. "Mixing styles, textures and accessories– from brand new to treasured keepsakes–gives a space more punch, makes it feel more lived in than all brand new."
Major updates traditional-style rooms by mixing up key elements and giving the spaces a more interesting feel, as well as a more urban look. "I love a hodgepodge with a bit of all styles, accessories, periods and finds. Throw in really modern pieces, like contemporary art, or a 1940s chair (yes, we get the modern look from our predecessors!)."
In incorporating the old with the new, Major explains that some simple steps can elevate a room's impact dramatically. "Change the paint color," she suggests. "If you have many antiques, then chances are, there are many dark pieces, so lighten up or neutralize the walls. You might even add an accent of wallpaper on one wall that is not traditional." To really add a special touch of personality to the space, Major encourages homeowners to pick out less expensive antiques and to paint them a new color.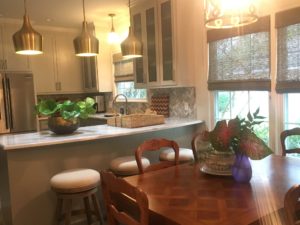 And when looking at the overall layout of a room, Major says that homeowners shouldn't be afraid to experiment with furniture placement. "We seem to rely too heavily on the standard sofa, love seat, club chair, coffee table and end tables in a square-ish setting," she says ."Why not divide a room up into vignettes, creating multiple functioning areas? Add chairs and small accent tables scattered around. Make one area for visiting or reading, and one for watching TV or sitting by the fireplace."
To find just the right eclectic items to suit your personality and lifestyle, Major suggests shopping in different places, including flea markets and estate sales. "Order a new table or chair, but look for 'found objects' too," she says. "When you travel, pick up indigenous pieces. And above all, collect art–original art, but art of any kind. Mixing it up will create a more homey space and one that wows your guests."
To learn more about Artvark and Major's trend of breaking design molds, check out this article and this article from inRegister's archives.