10 questions with Inessa Stewart Antiques co-owner John Stewart
With a client list scattered all over the world, husband-and-wife team John and Inessa Stewart have created an antiques store ideal for Louisiana's multicultural identity. Inessa Stewart Antiques, America's largest importer of European antiquities, started small at within a local antiques gallery and has since grown to a 25,000-square-foot showroom here in Baton Rouge plus one in Dallas. With a new shipment of antiques arriving roughly every month, Inessa Stewart Antiques has a constantly changing product line that appeals to a variety of shoppers and enthusiasts.  We sat down with John to learn a little more about their store:
---
1. What is a typical day like for you and your team? We juggle our time between multiple activities. One would be receiving and proessing an average of a dozen high-cube capacity containers a year, or one a month, sometimes more, each of which will furnish three average-size homes. The items that are not immediately sold are placed in context or in vignettes in one of our two 25,000-square-foot showrooms located on Bluebonnet Boulevard in Baton Rouge, and also in the Dallas Design District. In addition, having the distinction of being the first antiques dealer in the United States to have a website, we work with clients all over the world to supply them with the best values in Continental European antiques and vintage items for their homes and offices, ranging from case furniture to artwork to lighting and mirrors, plus so much more.
2. What is your professional background? How did you get into the retail field? As a husband-and-wife team, we bring a combined 50-plus years in the business to the table, with backgrounds ranging from design and collecting to extensive European travel and business connections unequaled in the field. We are no longer retail, although we sell to the general public just as we do to designers, builders, architects and others in the trade with a new Wholesale Only business model that is also unequaled in the industry.
3. What are the first things customers see when they walk through the doors? This question is impossible to answer due to the sheer magnitude of our 50,000 square feet of showrooms, not to mention that the majority of our customers preview selections on our huge website, which is updated at least once an hour seven days a week, and which also offers complete e-commerce capability.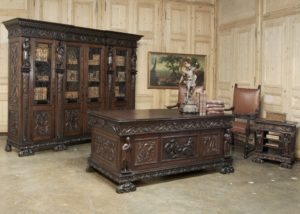 4. What sets your store apart? Over a quarter-century in business, source contacts that have been cultivated over that time period, plus most of all, Inessa's impeccable taste and buying instincts, which are simply something that no one else can possibly offer.
5. What is one thing you think customers should know about your store that they may not be aware of? Our clients are located all over the world and include famous celebrities, designers, politicians and cognocenti that truly appreciate the value and quality we bring to their homes and offices.
6. How do you keep your store's inventory fresh and up to date? With the constant influx of new inventory personally hand selected by Inessa herself arriving in monthly jumbo high-cube capacity shipping containers.
7. Can you share a hint about what shoppers will see in your store next season? Our new merchandise is so diverse and arrives in such quantity—and sells at such a rapid pace—that such a question would be impossible to answer with any accuracy.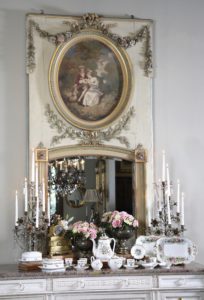 8. What was your reason for opening the store? When did it open, and how has it grown or changed since then? We started as a 200-square-foot booth in a Baton Rouge antiques gallery and have grown to be the largest importer of continental European antiques in the United States. We've changed with the style preferences, updated our model with our website, and continue to pursue excellence in the field.
9. What are a few must-have items this season? Everything! Stop by the store of your choice and see what we mean.
10. What are some of your best-selling products? Our diversity is so extensive. We carry all styles from rustic to Gothic to Renaissance to Louis XIV, XV, XVI, Louis Philippe, Napoleon III, even Art Nouveau and Art Deco, plus we have an extensive collection of European pieces from Denmark to Italy and from Portugal to Austria. The variety is astounding!