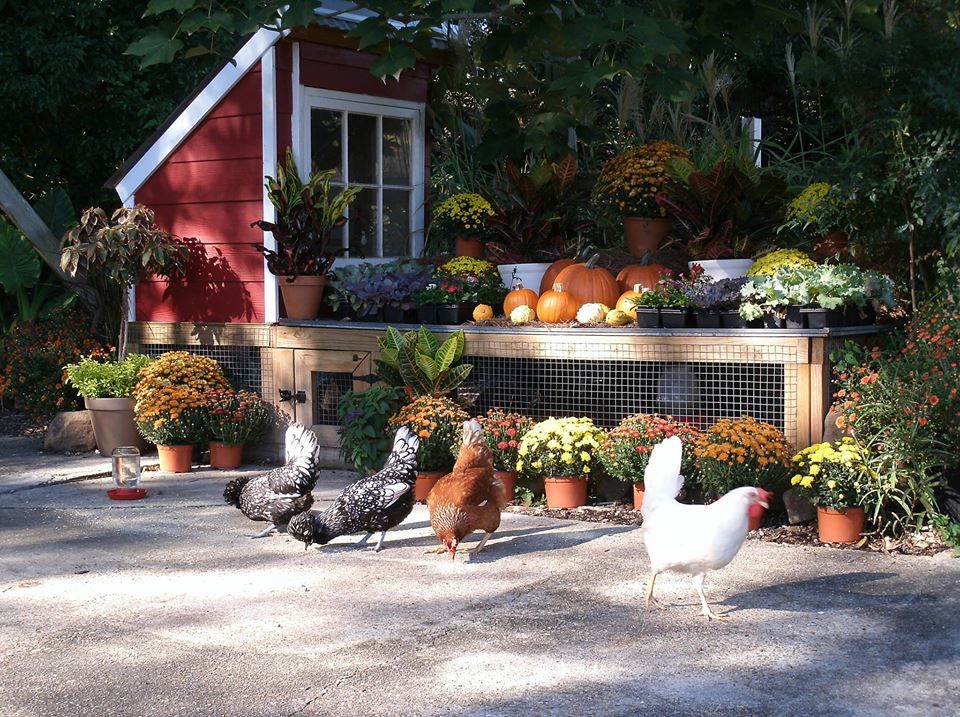 10 questions with Garden District Nursery owner Gordon Mese
Gardening in the South isn't the same as it is for the rest of the country. With sweltering summers and fluctuating winters, picking plants for the right season can be a frustrating case of trial and error. At Garden District Nursery, owner Gordon Mese is always available to take the mystery out of cultivating your ideal garden. His knowledge is based on over 30 years of experience, a degree in landscape architecture, and a dedication to customer success.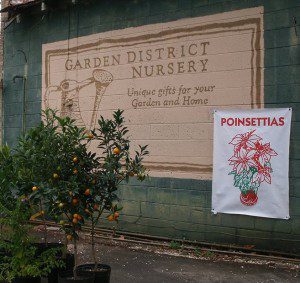 1. What is a typical day like for you and your team? A typical day? There's no such thing. Sometimes, depending on what my inventory's like, I might get up at 6 in the morning and drive out to one of my growers and fill my truck with stuff so that I can have it before their own trucks arrive to restock anything that sold out over the weekend. I've got chickens here, too, so I need to tend to them in the morning. My inventory is alive, so everything has to be taken care of and orders have to be placed and products have to be sold and loaded. It's constant motion. I might walk 5 to 10 miles a day on a busy day.
2. What is your professional background? How did you get into the retail field? My family has owned this property since the late 1920s, and we lost most of our tenants during the oil bust of the late 1980s. Nobody had money to open a business, but my oldest brother, who was a lawyer, has his first degree in horticulture, and I was studying for a degree in landscape architecture at LSU, so to keep the property from sitting idle and going into decay, we decided we had nothing to lose and decided to open up Garden District Nursery.
3. What are the first things customers see when they walk through the doors? You walk through an iron gate when you first arrive, and once you do, you'll be hit with a burst of sun-loving color to attract people in from the road. Then you may see a wandering free-range chicken or two walking around. There's certainly a wide array of plants that do well here, and the inventory is constantly changing due to the seasons.
4. What sets your store apart? You get to deal directly with me, the owner. I have over 30 years of experience, but also a degree from what's considered the best school of landscape architecture in the country. So between the plant knowledge and the design degree, I get to help people solve a lot of problems from the aspect of horticultural issues and/or design issues. No other nursery's going to do that. I always say that I sell success, not products.
5. What is one thing you think customers should know about your store that they may not be aware of? Because I'm a smaller nursery, I do a lot of different specialty things that the big guys don't. That means I don't do a lot of common plants. You're not going to find any azaleas at this nursery, you're not going to find an Indian hawthorn, not many trees other than some very specific specimens, simply because I don't have the space to devote to too many things. I just tell people that when you want to plant your yard, go to the big guys. But when you're ready to change your yard into a garden, come see me.
6. How do you keep your store's inventory fresh and up to date? I travel a lot during the off-season and do a lot of reading. When I travel I'm always looking at gardens, or even when I'm watching a movie here in town, I'm always looking at the landscapes for things that I don't have or for things that really draw me in. I'm constantly learning as my inventory constantly changes. I don't have a large quantity, but I do have a lot of diversity and quality.
7. What was your reason for opening the store? When did it open, and how has it grown or changed since then? It may not have been the smartest decision to put a garden center in this part of town during the mid-'80s, during the oil bust, and when there weren't a lot of new constructions around and Baton Rouge started sprawling. It was an unlikely choice, but it was what the neighborhood needed. And since our family had been there for 60 years at the time, it was more about community than profits for us. That was the reason why we did it. But I also knew from my education that everything works in a cycle, and that this place would come back. Now Mid City is the hot place to be right now. And we've been a part of it for 86 years.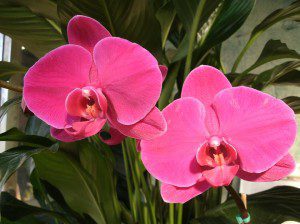 8. What are a few of your favorite items in the store right now? Fall is a different season than the meat of our season, which is spring. Fall is more about crops that can take on the cold, and seasonal plantings like mums and crocus, which we use for fall color. I also really like pansies, because we can't plant them in the spring like the rest of country. It's just too hot here.
9. What are a few must-have plants for fall? Well, my favorite part about our fall is the great weather and getting to use really northern plants in Baton Rouge. We can grow things that most people usually couldn't in this season, like the pansies and foxglove and delphiniums, because it's usually too cold anywhere else. So those are some good choices.
10. What are some of your best-selling plants? This isn't a really trend-driven place. One of the reasons I don't focus on quantity is because plants come and go like fashion, so it's really different strokes for different folks. I just try to have a lot of choices and keep a unique selection.