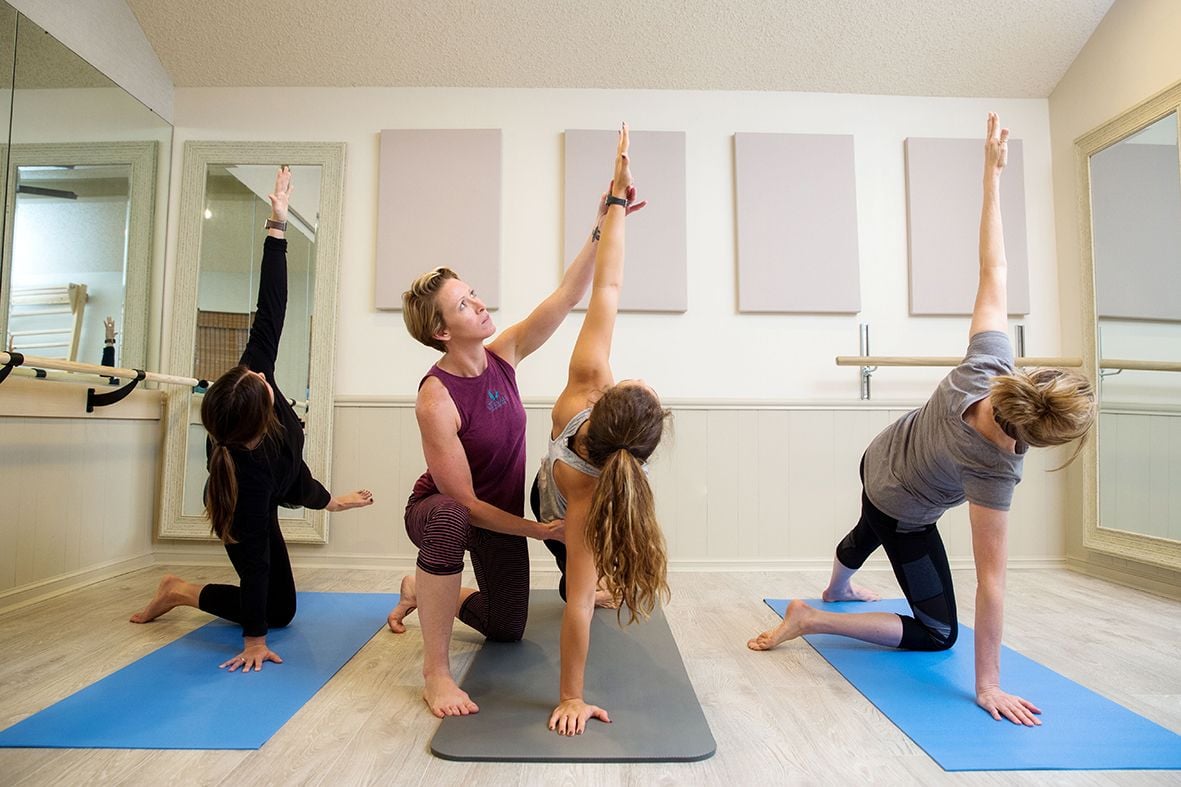 Worth doing well: Brown Rogers Therapy founders launch holistic health studio
---
"It's definitely a different idea, and one that takes people a minute to get," says Angelle Brown, co-founder of the new Baton Rouge wellness studio Elevate.
Brown and business partner Ginger Rogers opened Elevate on Goodwood Boulevard earlier this year. Its carefully curated menu of services is a mashup of wellness offerings, including on-demand physical therapy, spa services, holistic therapies and community classes on topics like guided meditation, nutrition and aromatherapy.
"It's a lot of things under one roof," says Rogers. "It stems from this long-held belief we've had that people want more options and more control over their own health and wellness."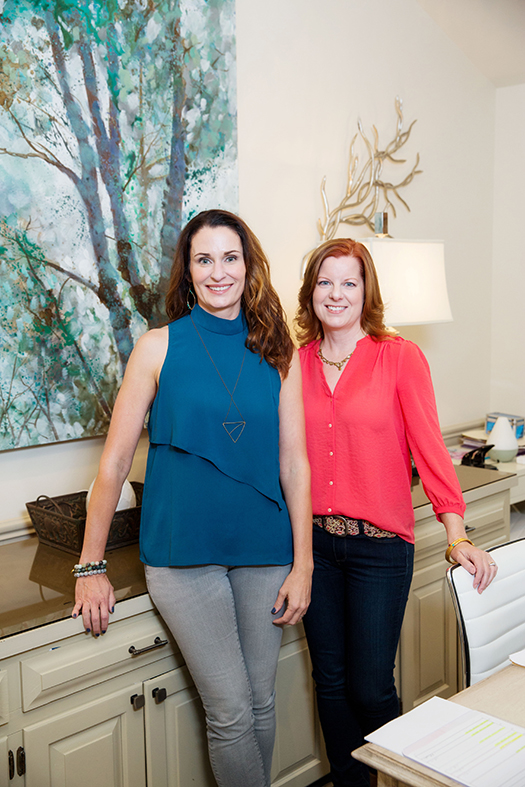 Indeed, interest in living well continues to expand across the country and in Baton Rouge, as a growing number of consumers want to invest not just in healthy, local food and natural skin care products, but in services, strategies and practices that can help them reach their physical and emotional potential.
Brown and Rogers opened Elevate as an offshoot of their work as occupational therapists and co-founders of Brown Rogers Therapy. Certified Hand Therapists, the two first met while working in large physical therapy practices in Baton Rouge. Both believed that the business model of most physical therapy practices nationwide placed rigid time constraints on therapists, limiting their ability to thoroughly understand the true source of a patient's mobility or pain issues.
"We were aware that we really wanted to do something different, and that meant starting our own business," recalls Brown, on launching the company with Rogers in 2004. "Our plan was to be able to do head-to-toe assessments, where all postures were addressed in a patient, and we could take time to do a very thorough evaluation."
Elevate opened in June and fulfills another of the business partners' long-term objectives.
"We can see all the components that work together to make us feel well in our lives, and we wanted to put those together in one setting," Brown says. "We want to help people be able to fulfill their wellness goals in one place."
Physical therapy is a bedrock service at Elevate, but it's delivered in a non-traditional manner. The facility features quiet treatment rooms for physical therapy sessions so that practitioners can get to the bottom of a patient's issue with complete focus and no interruption.
"What we've learned through more than a decade of running Brown Rogers Therapy is that there are times when a person just wants to come in for some targeted therapy, and just pay out of pocket," says Rogers. "Now that we have direct access laws, patients can take more control of their schedule and come in when they want to."
A tidy studio at the rear of the building is used for yoga, Pilates and barre classes, and Elevate's special sessions and community talks. A recent seven-week seminar on mindfulness-based stress management featured guided meditation, lectures and discussion on how to use meditation to be more present in life, even while coping with stress, past events and physical discomfort.
"Stress is a huge part of people's lives, and we wanted to offer a class that would help people learn to relax and enjoy life," says Rogers. "The seminar filled up quickly, but we plan to offer it again."
Elevate's bi-monthly community classes, offered at a nominal fee, feature lectures on topics like aromatherapy, integrative nutrition and healthy cooking. Last month, author and health consultant Niki Driscoll gave a talk called "The Food Baby Detox," which explored the causes of abdominal bloating, or what is jokingly referred to as having a food baby. A gut health expert, Driscoll discussed becoming more conscious of the kinds of foods that cause bloating and discomfort, and how eating with more awareness can help reduce such reactions.
Brown and Rogers are also offering hard-to-find specialty services at Elevate, including dance therapy for injured dancers, pre-pointe assessment for budding ballerinas and the scoliosis treatment method Schroth, which has been used throughout the world to reduce curvatures of the spine through tailored exercises. Elevate licensed massage therapist Elke Harrison, who is also a certified physical therapist in Germany, became certified in the Schroth technique last year in the Netherlands.
"It can be used for treating any degree of curvature," says Harrison.
Elevate also provides Ayurveda consulting, a form of alternative medicine based on the belief that a person's health is directly influenced by a body-mind-spirit balance. An Ayurveda practitioner assesses a patient, determining his or her dominant elemental makeup and natural constitution and creates a path forward for staying well.
Rogers says that Elevate also offers vocal unloading therapy, a form of therapy popular among singers, teachers, and others who use their voices frequently and may face fatigue or vocal dysfunction. "We've been able to offer some really interesting services because we're working with a talented group of practitioners who are passionate about what they do," says Rogers. "They're constantly learning."