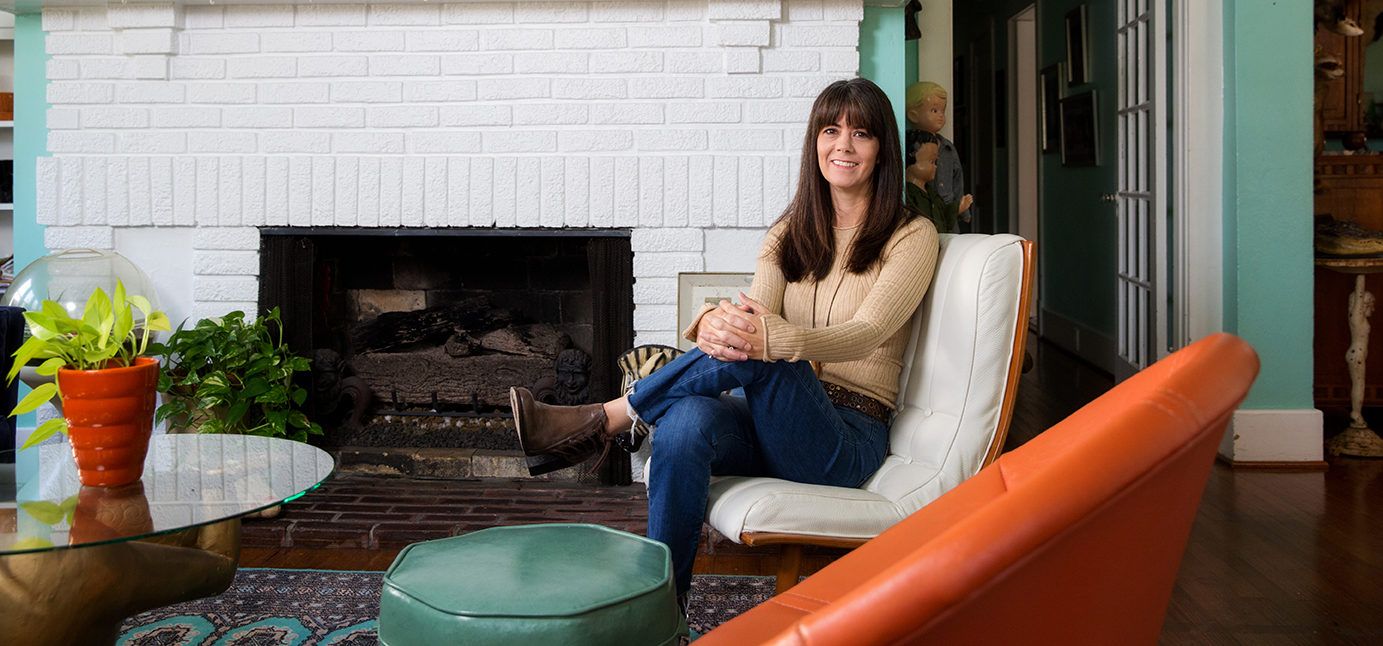 Vintage sensibilities: Shopping for hidden gems with Lisa Pellisier of The Pink Elephant Antiques
For Lisa Pellisier, the word "junk" has never had a negative connotation. Rather, in her mind, the term has long been synonymous with the endless possibilities of discarded, old or unusual items.
"I was the weird kid who went to every garage sale and especially church white elephant sales, hence the name of my store," says Pellisier, who opened the doors of The Pink Elephant Antiques in April of 2016. "I didn't care about the carnival rides or sports. I just made a beeline for the junk. I still have things I bought as a child!"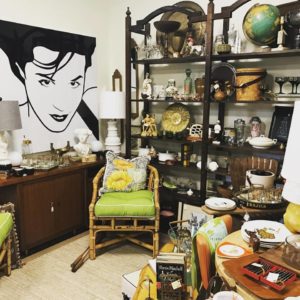 While Pellisier's eye for antiques came naturally, she recognizes that for many, the idea of digging through mounds of vintage items or seeing past torn upholstery and chipping paint may seem daunting. She isn't ready to surrender anyone to the likes of the commercialized and overly manufactured, however.
"We believe in vintage for so many reasons," she says, noting that each of the dealers in her showroom is open to helping anyone shop for any item and will keep an eye out for a specific item if there is nothing perfect available in the store. "All new and your house will look one-dimensional, soulless, unimaginative, and, dare we say, boring. As the world becomes more homogenized, people crave something different. We are all one of a kind, and your home should reflect that."
According to Pellisier, it's easy to create a look that is unique to you when shopping vintage. In fact, she explains that it's hard to avoid. Because each vintage item is one of a kind, when you decide to take a piece home, it's sure to be something your friends haven't seen before, unless they had something similar in their childhood home.
"Vintage tells a story," Pellisier says, "of the past, of your heritage and of how things used to work. They are a link to the past. I often wonder at the people and travels that a particular item has seen in its lifetime."
However, figuring out how to integrate these antique, statement pieces with other, newer items can be a difficult task. In order to avoid clutter and achieve cohesion, Pellisier suggests creating a game plan through online inspiration and assessment of your own space. Before shopping, nail down what kind of pieces you need, the size they should be and the style you are looking for. Establishing a common theme throughout your home will allow you to pull together a space that is filled with pieces that are beautiful in their own right, but work together to create something even better.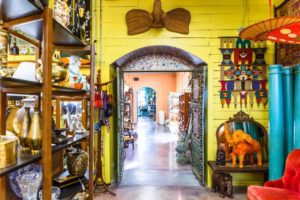 "Repeating design elements such as color, pattern or era throughout your home in small ways helps tie everything together," explains Pellisier. "But buy what speaks to you and it will all work out. Don't doubt yourself. The process is supposed to be fun!"
And as you work to fill your own home with the same "junk" that once caught Pellisier's eye, she notes that the legacy of the pieces continues to live on and create a bond that connects all the people who's hands an item has passed through.
"Fads come and go but well-made, stylish furniture lasts, quite literally, forever," she says. "It's all about seeing the potential in something and making it your own."
For more antique inspiration, visit The Pink Elephant Antiques at its Government Street location, and keep up with new arrivals on the store's social media.