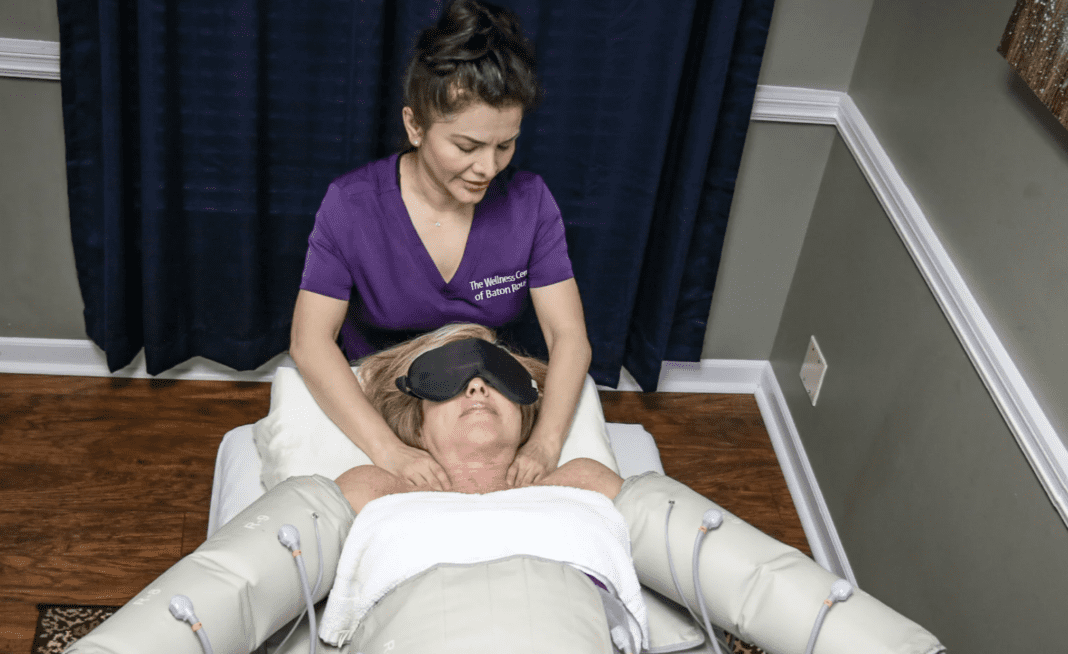 Get ready to get pampered with these unusual spa treatments in town
Baton Rouge spas are now offering everything from full-body seaweed mud wraps to the most modern skin analysis equipment–the perfect tools for a little well-deserved relaxation and rejuvenation. We've picked some of the most unique treatments around town to keep you in the know and make you glow. Sit back, relax and pick your preference:
---
1. CyroSkin Therapy
This advanced skin therapy targets specific areas of your body to slim, tone and lift the skin. Using hot and cold temperature technology, the treatment is pain-free and non-invasive. The Covery Wellness Spa offers three different treatment options from the CyroSkin device.
2. Lymphatic Flow Therapy
Think of lymphatic flow therapy as a jade face roller for your whole body. Nicknamed 'flowpresso' by The Wellness Centre of Baton Rouge, this circulation-enhancing therapy offers numerous health benefits, not to mention its work in reducing cellulite.
3. Infrared Sauna
An infrared sauna is coming soon to the Woodhouse Spa's Baton Rouge location. This soothing ritual is said to promote a faster recovery, improve cell health, boost your immunity and relieve inflammation and soreness.
4. Zemits Skin Analysis System
The Retreat offers the Zemits system, which it calls "the most modern equipment in the industry for analyzing facial skin." In only 15 seconds, you'll get a full analysis of your face and recommended products that will work best for you.
5. Body Wrap
For a more traditional spa-day feel, you might want to look into the detoxifying seaweed mud wrap at Bumble Lane. If your skin needs hydrating, they also offer a moisturizing body souffle option. Both include a full body dry brushing and mini massage. The dry brush is included as a gift with purchase so you can continue to enhance your self-care routine at home.
View this post on Instagram
6. IV Hydration Therapy
Although Decision Critical isn't a spa, its IV Hydration therapy is definitely considered a self-care ritual. The concierge nursing service offers six different custom blends of fluids, vitamins and minerals to suit your personal needs, and can even serve large groups. For a beauty boost, get the Palm Springs drip at 20% off through February.