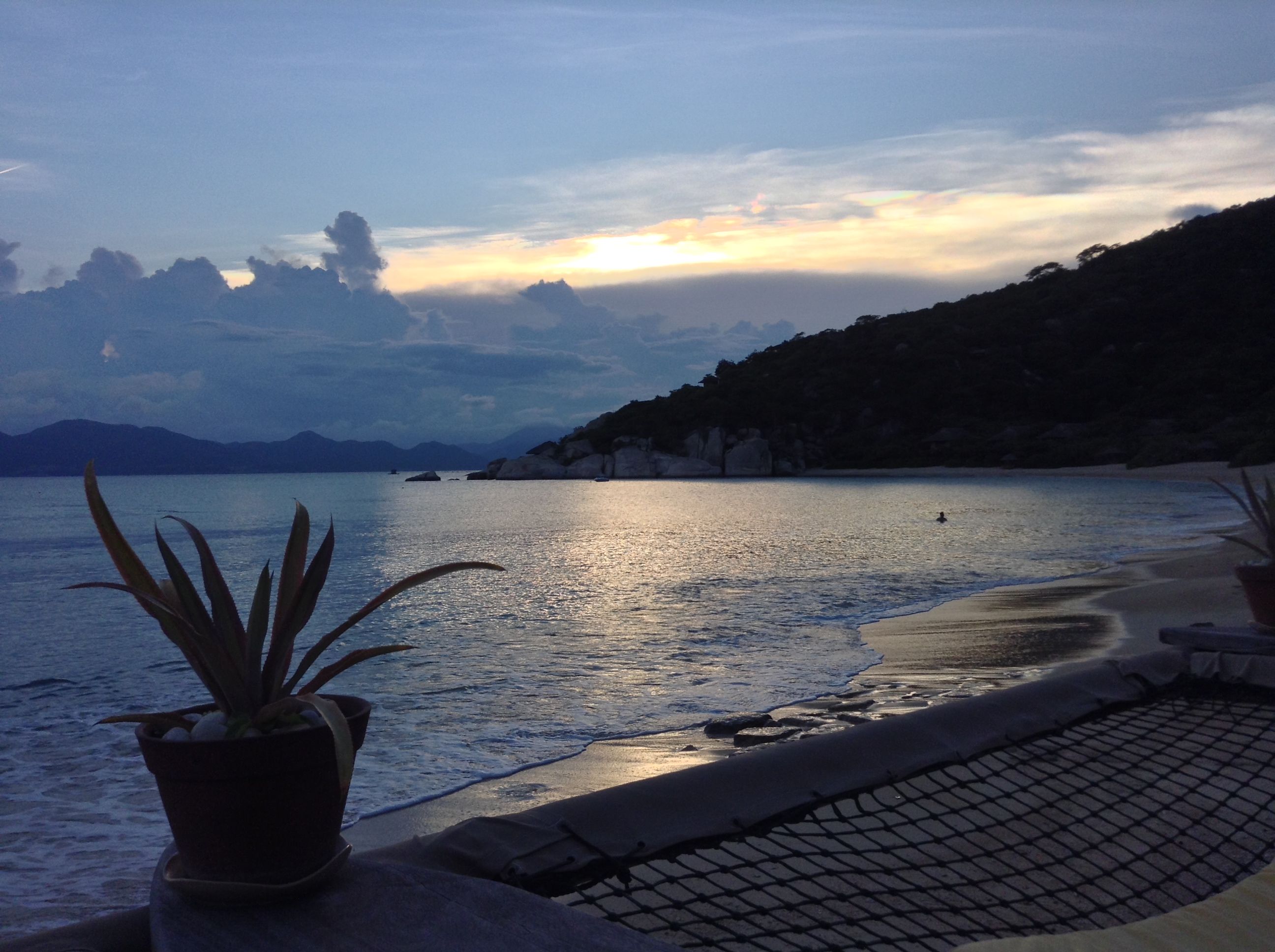 Ninh Van Bay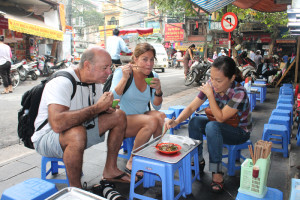 Who went: Claire and Rich Major
We went because: We were in Beijing and Tibet with our Chinese friends, and while they were visiting their family in Chengdu, we took a trip to Vietnam.
Hotel recommendations: Sofitel in both Ho Chi Minh and Hanoi—probably one of the finest hotels we've experienced.
Where to eat: Everywhere and anywhere. We especially loved our tour with the sous chef from the Sofitel in the market area.
Favorite dish on the menu: Bánh xèo, a rice pancake filled with fresh vegetables of your choosing topped with a fish sauce.
Item of clothing you shouldn't leave home without: Cool, cotton, comfortable clothing. The weather is very nice but tropical. A good pair of walking shoes is also a must.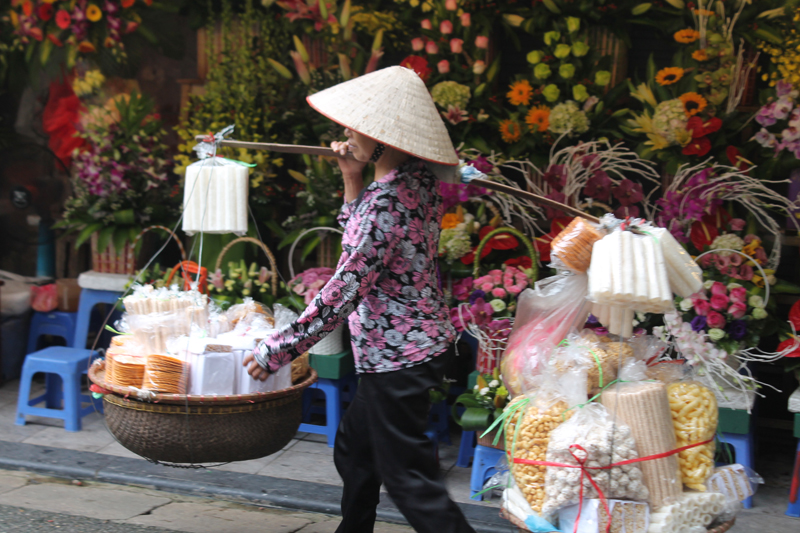 Favorite historic landmark: Cu Chi Tunnels and the Hanoi Hilton. Built in the jungles outside of Ho Chi Minh, the tunnels show how the Viet Cong lived and hid from American soldiers during the Vietnam War. The Hanoi Hilton was used by the Viet Cong to hold POWs.
Local attraction worth a drive by: The Vespa tour in Ho Chi Minh is not to be missed. The whole afternoon and evening was spent touring the city stopping to meet our English-speaking guide/historian at each restaurant, bar, club, and discotheque for amazing things to eat, drink and see. This is a MUST!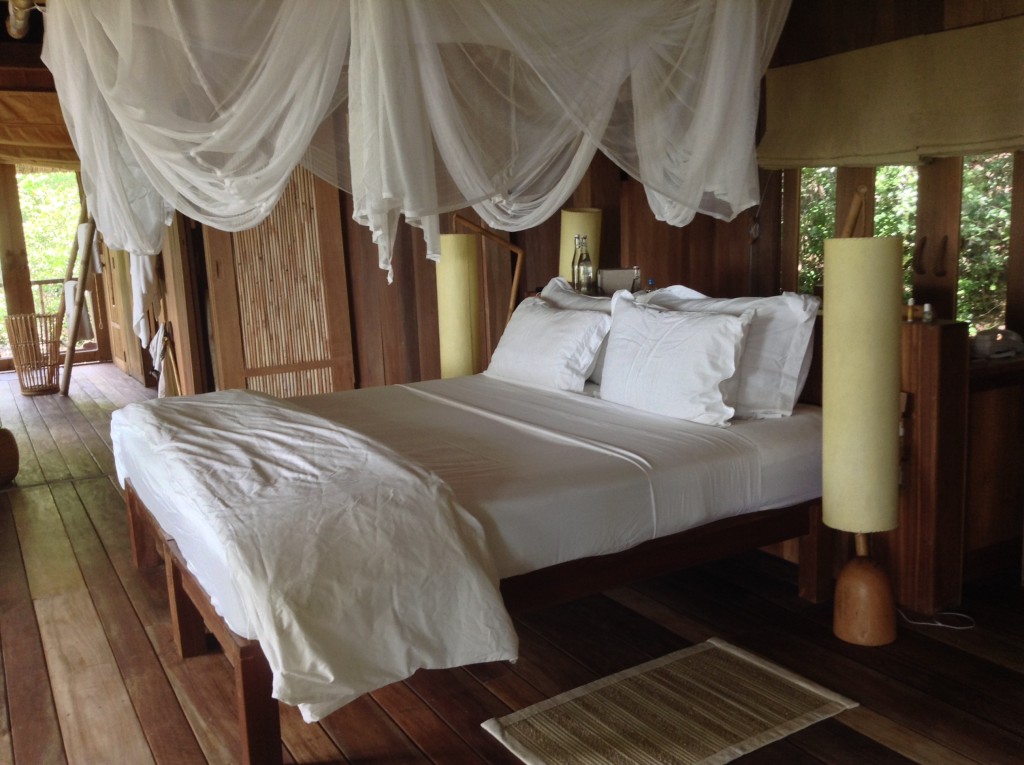 Worth the splurge: The Six Senses Ninh Van Bay. We stayed in what looked like a luxury treehouse. Paradise.
Not worth the splurge: The Women's Museum in Hanoi.
Something surprising we learned on the trip: We both did not realize that South Vietnam was still communist. Although there is government propaganda regarding the war, the guides are very honest about telling the true story.
Insider's tips: If you go, try to include Da Nang and Cambodia as well.
We would suggest this trip to others because: It's wonderful in every way. Great climate, history and culture with friendly, hospitable and happy people, world-class hotels and restaurants, beautiful scenery and food that is a culinary delight whereever you go!