Travel journal: Scotland and Scandinavia
---
Seen through the eyes of … Bill McMillin
Who went: My partner, Stephen Robert, and I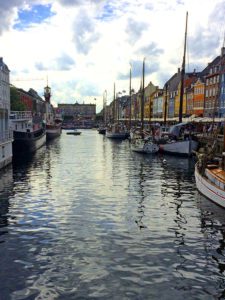 We went because: This trip was a gift to myself for my 70th birthday. Our journey started in Edinburgh, then Glasgow, continuing on a steam train through the Scottish Highlands. Next, we traveled by ship to Orkney Island and Shetland Island, where we toured excavations of 5,000-year-old settlements, and then across to the fjords in Norway before ending in Copenhagen.
Hotel recommendations: We mainly stayed onboard the ship, Le Boreal, part of the Ponant line. But we also loved the Caledonian Waldorf Astoria in Edinburgh, a former 19th-century railway station converted into a lovely hotel—it features magnificent architecture and interiors.
Where to eat: In Edinburgh, we loved Cafe St Honore, a small cozy place with a wonderful personality. Our ship was incredible for every meal—French chefs and French pastry chefs prepared delicious fresh meals daily. I've eaten at a lot of the finest restaurants around the world, and this ship's restaurant meals were as good as or better than any.
Favorite dish on the menu: Cod, cod, cod … and salmon. All the fish at every meal tasted as if they had just been caught minutes before.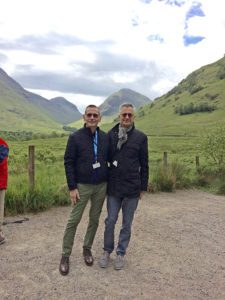 Item of clothing you shouldn't leave home without: A nice navy blazer. Wear with jeans to go casual or with a pair of slacks to dress it up for dinner. You will always look right wherever you go in any situation—and will represent America well in other countries.
Favorite historic site: I have to say my favorite thing to visit was the Gylptotek museum in Copenhagen. The Carlsberg beer tycoon amassed an incredible collection of Etruscan, Egyptian, Roman and Greek antiquities. I've never seen so many entire Roman statues!
Local attraction worth a visit: The original castle and family residence in Edinburgh, built high on a granite mountain created by the glaciers millions of years ago.
Great experience off the beaten path: The Louisiana Museum, about 30 minutes by train from Copenhagen. It's a wonderful collection of modern art in a breathtaking setting.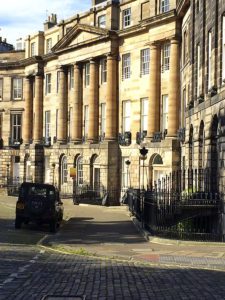 Worth the splurge: The French ship we traveled on! Only 220 passengers with 130 crew members. Tailored, crisp, comfortable luxury without being "too too!"  All of the rooms, restaurants and lounges were perfection with proper impeccable service. The most well-trained and kind staff always wanting to assist us made the trip even more wonderful!
Not worth the splurge: Everything on this trip was worth the splurge … I didn't have one negative for the entire 13 days! I couldn't think how to make it better.
Insiders' tips: We booked this trip through Smithsonian, and there were 54 of us with that group. They had guides and archaeological experts who enabled us to get the most out of every place we visited. The rest of the ship were university alumni groups.
I would suggest this trip to others because: Both the destinations and the ship itself were wonderful. We saw so much history everywhere we stopped. And as an interior designer, the ship was decorated appropriately with luxury without being ostentatious. I only wish I could just live on this ship for a very long period. It was a dream trip.