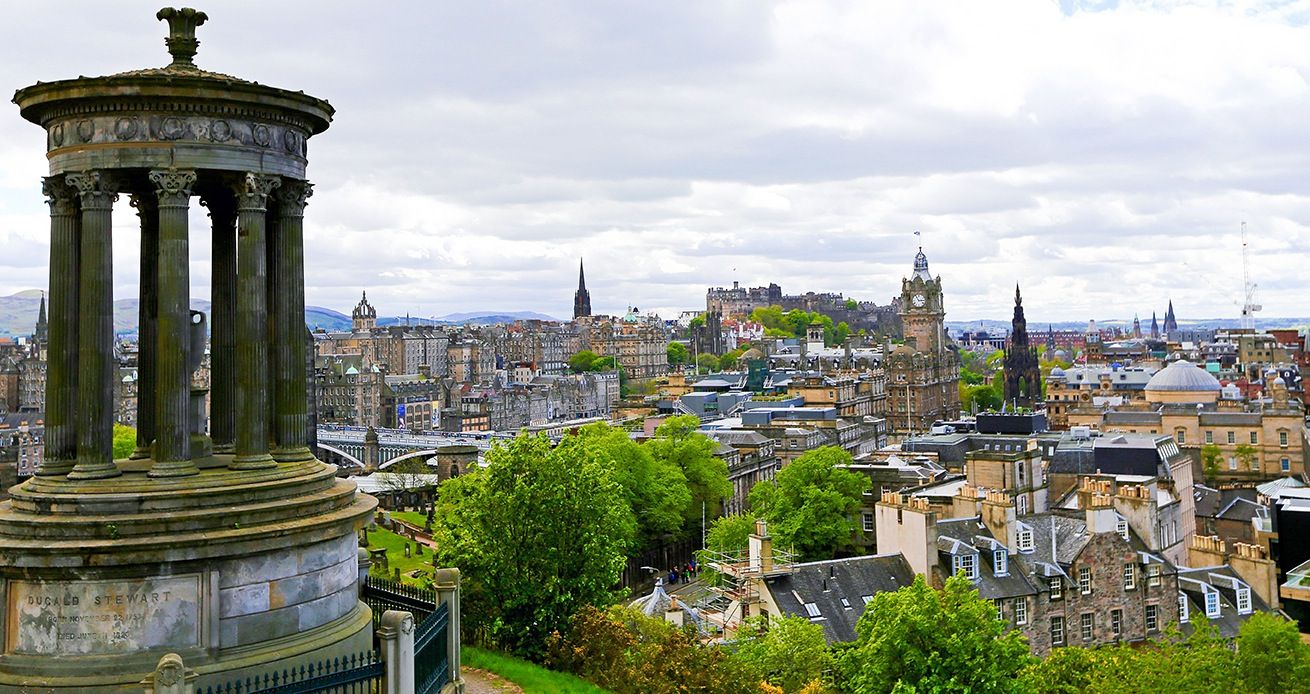 Edinburgh from Calton Hill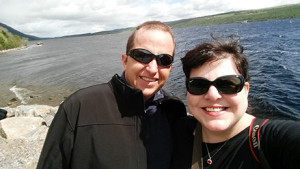 Seen through the eyes of: Karen and Matt Sparks
We went because: We wanted to celebrate our 10th wedding anniversary and to visit "the homeland."
Hotel recommendations: The cozy and charming Glenview Bed and Breakfast on the Isle of Skye, which has the best breakfast in all of Scotland, and Wellwood House in Pitlochry, which is a beautiful listed Victorian house that has whisky and cream porridge on the menu for breakfast. What's not to like?
Where to eat: The Tailend in Edinburgh for excellent fish and chips. Fiddler's in Drumnadrochit (Loch Ness) for classic Highland food, including an expansive selection of single-malt whisky and haggis. The Skye Pie Café outside of Portree for delicious pies, both savory and sweet. The Fisher & Donaldson bakery in St. Andrews for amazing pastries.
Favorite dishes on the menu: Fish and chips with mushy peas; Highland chicken (grilled chicken with haggis, tatties, carrots and neeps, covered with a Dijon cream sauce); and steak and ale pies.
Item of clothing you shouldn't leave home without: A warm raincoat or waterproof jacket.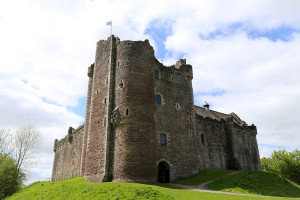 Favorite historic landmark: Urquhart Castle. We visited a lot of castles during the week, but there was something about the ruined beauty of Urquhart, jutting out into Loch Ness, that was particularly moving.
Local attraction worth a drive-by: Queen's View lookout near Pitlochry. It's a lovely scenic view overlooking Loch Tummel. It is easily accessible from the car park, especially for those with disabilities.
A great experience off the beaten path: Driving the single-track roads on the Isle of Skye. A bit nerve-wracking to be sure, but we ended up seeing all sorts of things: a cow traffic jam, magnificent mountain scenery, sweeping views of the coast, and lots of sheep.
Worth the splurge: Taking a Jacobite Cruise up Loch Ness to Urquhart Castle. There's just something great about seeing the castle from a water approach.
Not worth the splurge: Paying to tour all the castles. Honestly, they all start to look the same. Pick a few that strike your fancy to tour, and then just appreciate the exteriors of the others.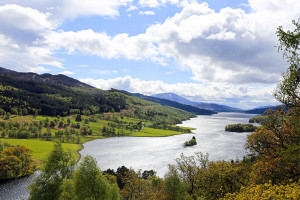 Something surprising we learned on the trip: When driving, distances are deceiving because of the amount of winding, narrow roads. Take that into account when trip planning. We were also surprised at just how big and deep the lochs are.
Insiders' tips: If you plan on visiting a lot of historical sites, the Historic Scotland Explorer Pass is a good value and will let you skip some of the entrance lines at Edinburgh and Stirling castles.
We would suggest this trip to others because: Scotland is incredibly beautiful, with diverse landscapes, sweeping vistas and friendly locals.