---
Seen through the eyes of: Peggy Sweeney-McDonald
---
Who went: My dad, Myles Sweeney, and I
Why we went: When my dad celebrated his 86th birthday in September, he announced he wanted to travel and invited me to Paris. We were on a plane within six weeks!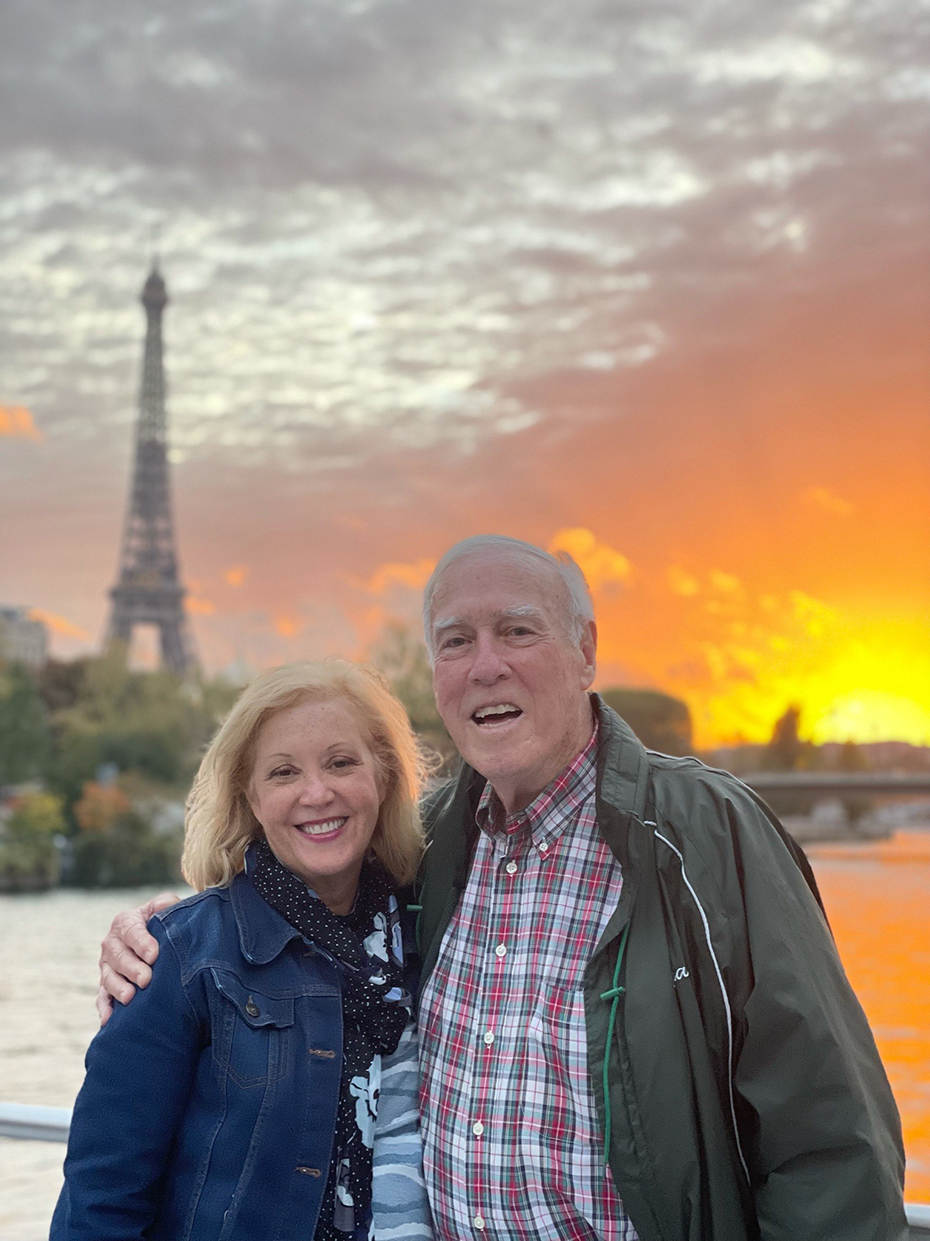 Hotel recommendations: Travel expert Rick Steves loves the Rue Cler neighborhood, which has a two-block pedestrian-only section filled with wonderful cafés, hotels, patisseries, boulangeries and shops specializing in wine, cheese, chocolates, flowers, seafood and honey. We stayed at the Grand Hôtel LéVêque with a lovely English-speaking staff. We would get fresh-baked croissants from the boulangerie down the street, then sit in the lobby sipping our cappuccinos while planning our day.
Where to eat: Everywhere you look, it is a feast for your eyes. We loved going to the famous Bouillon Chartier and feasted on pâté, escargot, onion soup, duck confit, steak and profiteroles. On Rue Cler, we went to Café Roussillon twice for their onion soup, truffle fries with shaved parmesan, and escargot. Our favorite lunch was in the beautiful dining room at the Jacquemart-André Museum, which we stumbled upon after seeing the incredible Botticelli exhibit. My dad had the lightest quiche and I had a grilled foie gras salad that I'm still dreaming about, followed by the most beautiful and scrumptious chocolate raspberry tart.
Favorite dish on the menu: Our last day in Paris, we went to a raclette cafe in the Saint Germain neighborhood. We sat outside and nibbled on olives before they set the large wheel of cheese on the table with a heating lamp attached to melt the cheese. As it dripped down onto the plate, we scooped it up with the bread, adding salami or prosciutto, and slathered it on roasted potatoes. It was decadent and rich. That night we decided we only needed a dessert for dinner. We hadn't yet visited the patisserie downstairs from our hotel. I walked in and selected a beautiful apple tart and raspberry tart. It was our last supper in Paris before heading over to the Eiffel Tower, where we saw the sunset and the lights of Paris turn on!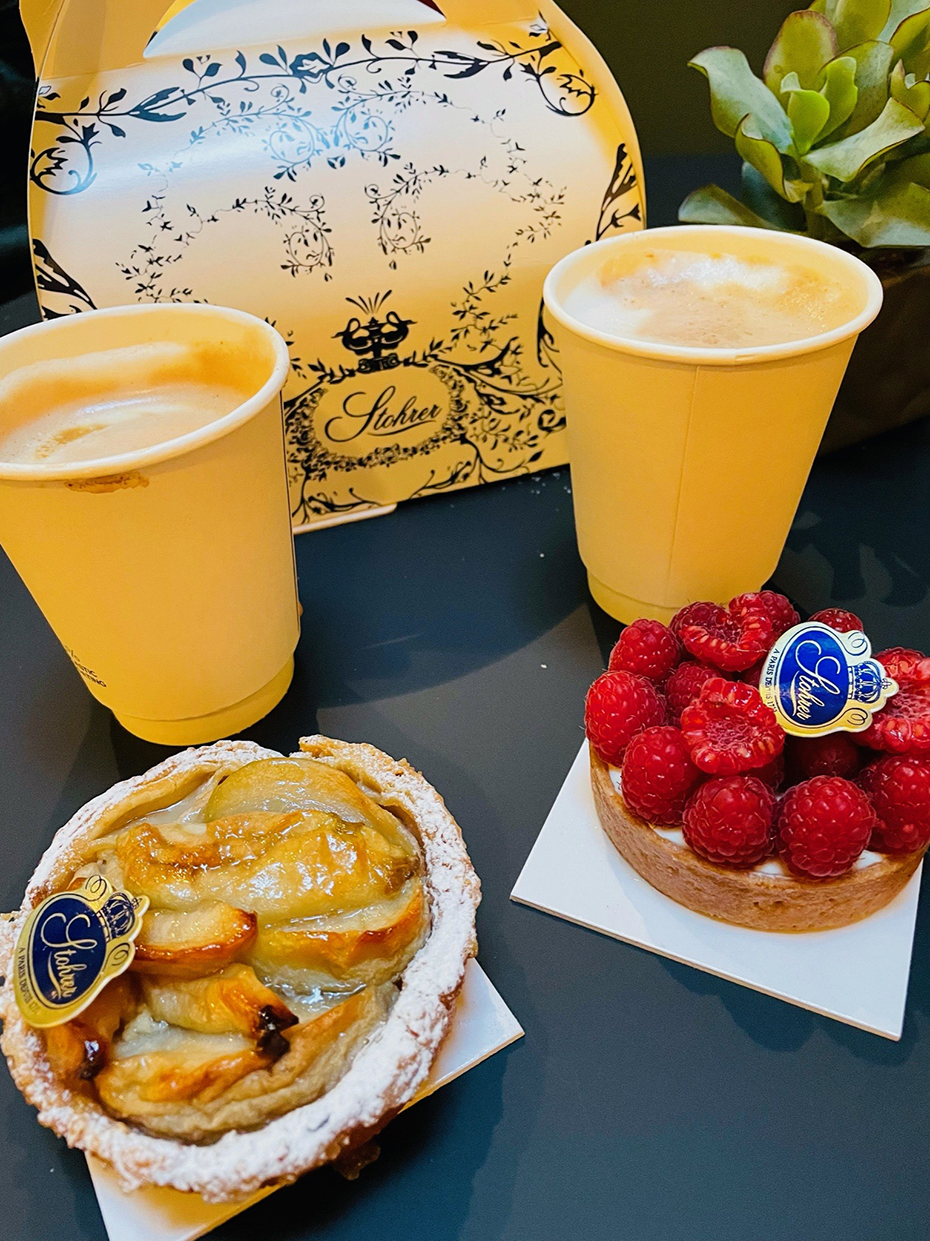 Item of clothing you shouldn't leave home without: Comfortable walking shoes, a beret and a neck wallet. Unfortunately, my dad was pickpocketed the first day on the Metro because he put his wallet in the front pocket of his blue jeans! We learned fast!
Favorite local attractions: The first night, we took the Bateaux Mouches boat tour on the Seine. As the sun went down over the Eiffel Tower, the sky became bright pink and reminded us of my mother, who we lost from Alzheimer's two years ago. As the boat went down the river, the lights of Paris came on, and we saw Notre Dame, the Louvre and the Musée d'Orsay. We loved Versailles, Musée Rodin, Sainte-Chapelle Cathedral and the Invalides. The tour of the Opéra Garnier should not be missed; it is the opera house that inspired Phantom of the Opera. Going to Sunday mass at the beautiful St. Sulpice was a treat too.
A great experience off the beaten path: After days of French food, I thought we should try L'As du Fallafel Café, written up everywhere as "a must." The line was crazy long, but there is a window for takeout, so we jumped in that line. My dad said, "Seriously, Peggy, there are a million cafés, and we are going to eat standing on the street!" We got our incredible sandwiches on light-as-a-feather fresh pita bread. My dad sat on the edge of a planter eating his. We are still laughing about that night but can't stop thinking about those sandwiches!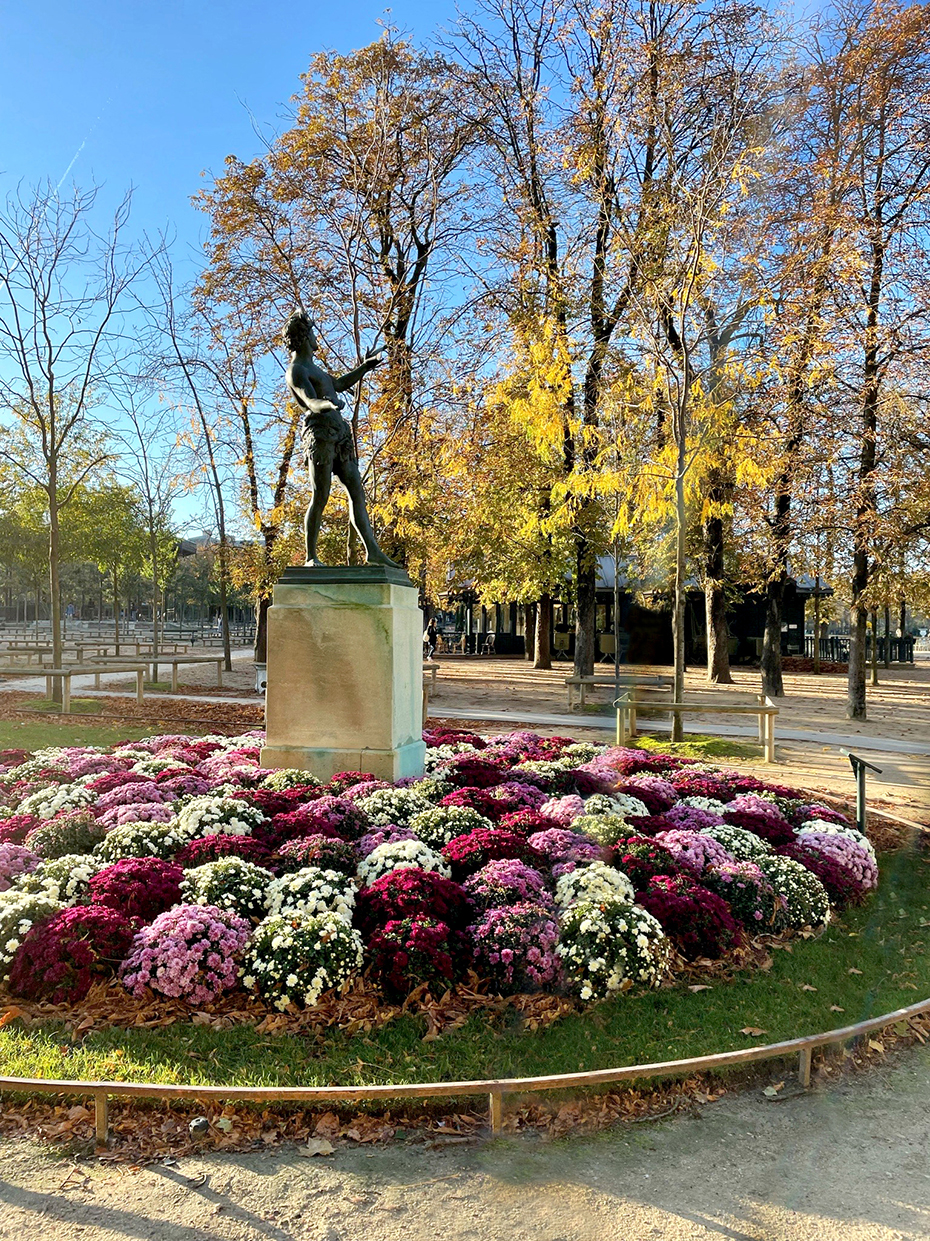 Worth the splurge: Moulin Rouge! I loved the movie and wanted to experience it. It was beautiful and entertaining and had gorgeous costumes. Order an Uber right before it ends, as 800 people are leaving the theater and the cabs are lined up, ready to gouge you with pricing.
Not worth the splurge: My beautiful gloves I bought, then lost one at the top of the Eiffel Tower! But glad I bought a couple more berets, a scarf and some cool black boots. I forgot to pick up an Eiffel Tower ornament. I thought of ordering one on Amazon at Christmas, but that seemed like cheating. 
Something surprising we learned on the trip: We are human doings, not human beings. We didn't want to miss a thing. My dad purchased six-day museum passes, and we went to at least 10 museums over the eight days. We want to go back and just people watch, sit in cafés and parks and eat more pastries!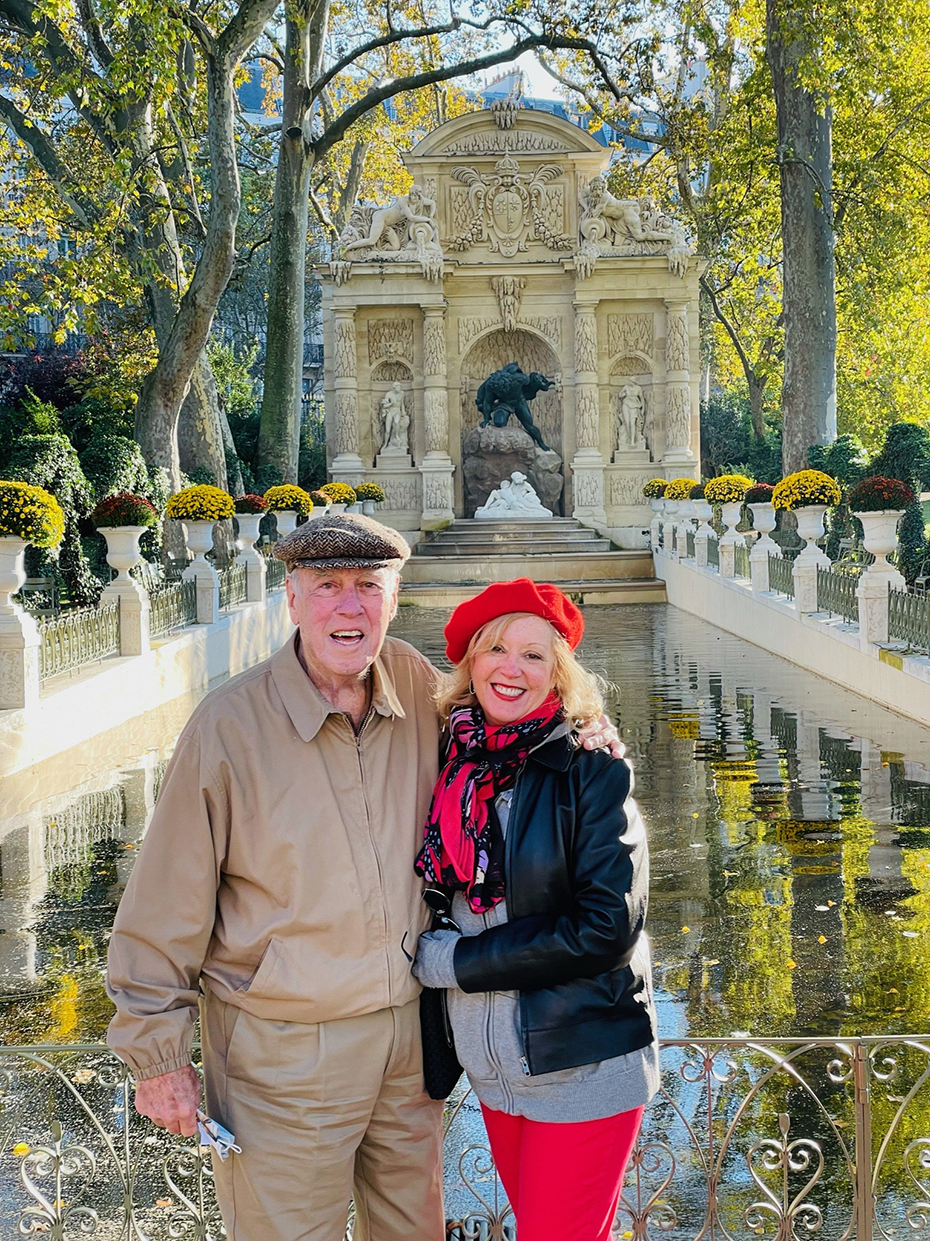 Insiders' tips: Order a car to pick you up at the airport with a sign. Start walking every day before you go; we walked 50 miles in eight days, even taking Ubers and taxis. We stayed away from the Metro and only took one bus. And don't plan on doing much on the first day.
We would suggest this trip to others because: Everywhere you look in Paris is beautiful. The history, architecture, art, shop windows, churches, people, parks, food, food, food and food! Meanwhile, back in Paris….
---
Have you taken a memorable vacation lately that you'd like to share with inRegister readers? Tell us about it by filling out the "contact us" form at the bottom of this page.