Travel Journal: Jerusalem, Bethlehem, Assisi and Rome
Seen through the eyes of Lindsay Chustz Guerin
---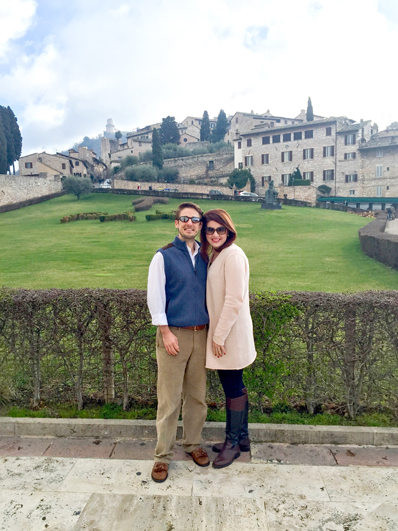 Who went: My husband Eric and I
We went because: To experience the holy sites during the Lenten season and to visit the country of my ancestry, Italy. Eric has been there before, and it was a place he always wanted to take me.   
Hotel recommendation: The Olive Tree Hotel in Jerusalem was first class. Each day an impressive breakfast and dinner buffet is available for guests featuring all-local cuisine. The very quaint Hotel Subasio in Assissi offered perhaps the most impressive panoramic view of the Italian landscape we saw our entire trip. It also had a beautiful terrace overlooking a large courtyard leading to the Basilica of St. Francis. It truly was the "City of Peace." In Rome, we stayed at the Starhotels Michelangelo. A contrast to Assisi, this hotel was very cosmopolitan in style. The rooms were spacious and sophisticated and offered large balconies so you could still take in the sights and sounds of streets of Rome after a long day touring, which in Rome means walking!     
Where to Eat: Our favorite restaurant in Israel was Bulghourji, an Armenian Bar restaurant that once was a bulgur factory. The dishes all featured fine meat prepared in traditional Armenian style. In Rome, you must go to Da Meo Patacca. It's romantically lit with candles and oil lamps, and each night professional musicians wander from table to table and entertain patrons with traditional Roman songs.    
Item of clothing you shouldn't leave home without: Bring a couple of pashminas with you. In Israel, they come in handy at sites requiring ladies to cover their heads, and in Italy they are useful during the cool nights. For safety from identity theft, Eric also traveled with a slim, RFID-blocking wallet since there are so many security scans and large crowds in most of the places we visited.
Favorite Historic Landmark: In Israel, we were both touched visiting the Church of the Nativity, the Holy Sepulchre (Jesus' tomb) and the Church of the Assumption (Mary's tomb). In Italy, both the Vatican and the Monument of Victor Emmanuel II had us speechless.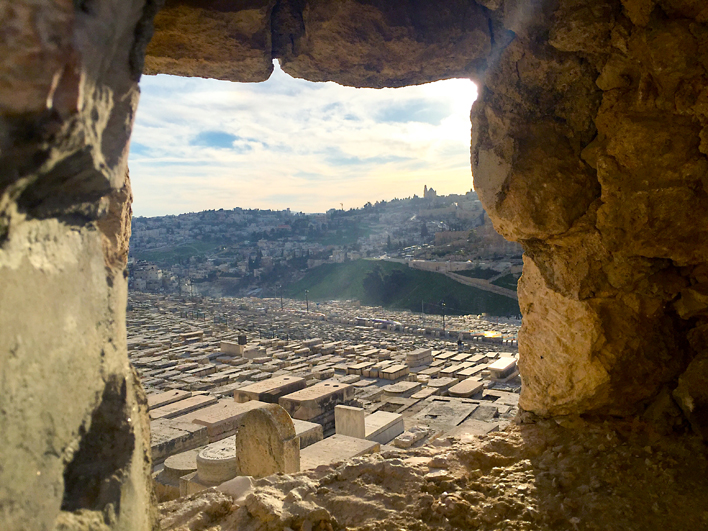 ---
Local Attraction worth a drive-by: We drove from Assisi to Rome, which was the perfect way to absorb the geography and beautiful landscape of the Italian countryside. 
Worth the Splurge: As best as we could, we tried to only buy from local artisans. In Assisi there is an adorable shop called Le Piccole Cose owned by a local who sells hand-embroidered linens and lamp shades.   
Insider's Tips: Wear comfortable shoes! You don't realize how much walking you are actually doing, most of which is on old, uneven stone streets. One day we clocked our steps at just under 19 miles! We did 12 the very next day.
We would suggest this trip because: It is quite humbling to experience the holy sites in person and fascinating to see the places where many of our faiths began. Our journey, coupled with a trip to the place my ancestors are from, made it the trip of a lifetime.