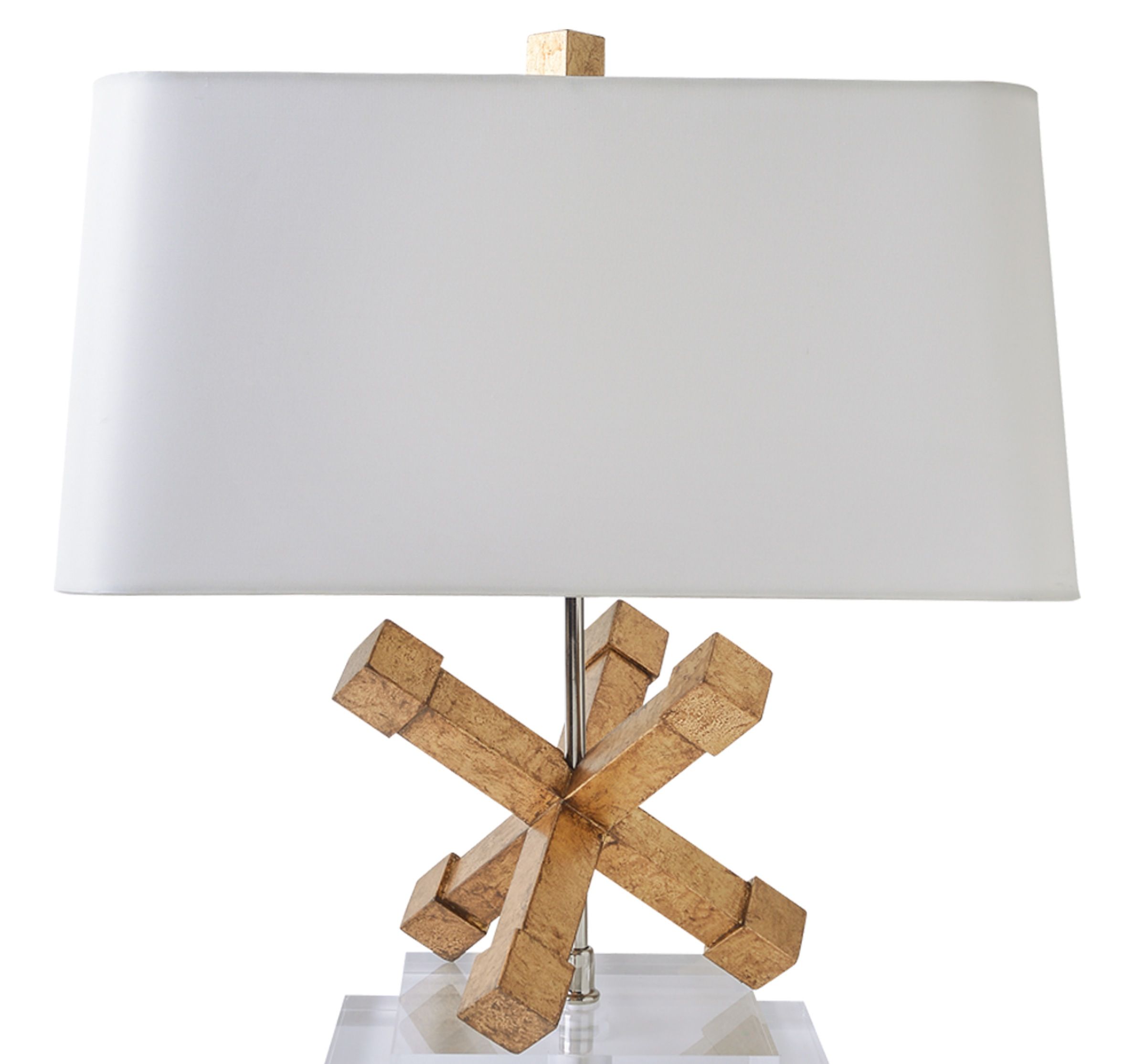 Lamps become Louisiana-inspired objets d'art at Flambeau Lighting and the new Gilded Nola
Mardi Gras parades that roll after sunset forge a path through the darkness with help from carriers of flaming torches. So goes Flambeau Lighting, a Baton Rouge-based company that's blazing its own trail.
"We were thinking from the get-go that we were going to be so different from anyone else," says Joe McKearn, who founded Flambeau in 2000 with New Orleans artist Paul Grüer. "So the name is a metaphor for us lighting the way in the industry."
At the time the company was launched, McKearn was already importing hand-carved mirrors, so he had the know-how to help bring Grüer's "crazy, funky" lamp designs to a bigger market. Baton Rouge artist Benjamin Burts and Elaine Gleason of New Orleans later joined the team to infuse their own distinctive styles into home lighting options, from table lamps to chandeliers.
McKearn's instincts were spot on, and the business grew quickly, its only setback the 2008 recession that put many lighting companies out of business. Flambeau's flame never was extinguished, though, and today sales are stronger than ever, through lighting showrooms and interior designers. Each lamp is handmade and hand-decorated, many with silver or gold leaf and other ornate flourishes.
"I just think our lamps are so unique," McKearn says to explain the firm's enduring success. "People can walk into a room and immediately recognize one. That's really rare in our industry. It's art in the form of lighting—it stands on its own."
Last summer, McKearn added to his lighting empire by partnering with Magazine Street lighting designer Julie Neill on a new venture, Gilded Nola. "We wanted to expand into a more transitional or traditional look," he says. "We felt like we were missing a very large part of the market. Julie had always wanted to do table lamps but had found them too expensive to produce one at a time. We already had factories that did this kind of handwork, so it was a perfect fit."
Though the Flambeau and Gilded Nola fixtures are physically produced in China now, McKearn hopes to bring even that part of the process home. "We're looking at incorporating more of the assembly and finishing work here in Louisiana," he says. "I can picture taking an old warehouse in Baton Rouge and recruiting artists to apply the silver and gold leaf and actually fabricating the lamps here. If I had a goal, that would be it now."
In the meantime, the CEO enjoys traveling around the world, as his products are now sold throughout Europe and the Middle East. No matter where the customers are, they all seem to appreciate a style that's distinctively south Louisianan. "Paul Grüer calls it jewelry for the home," McKearn says, "and I think that's really what it is."
For more information, see flambeaulighting.com and gildednola.com.