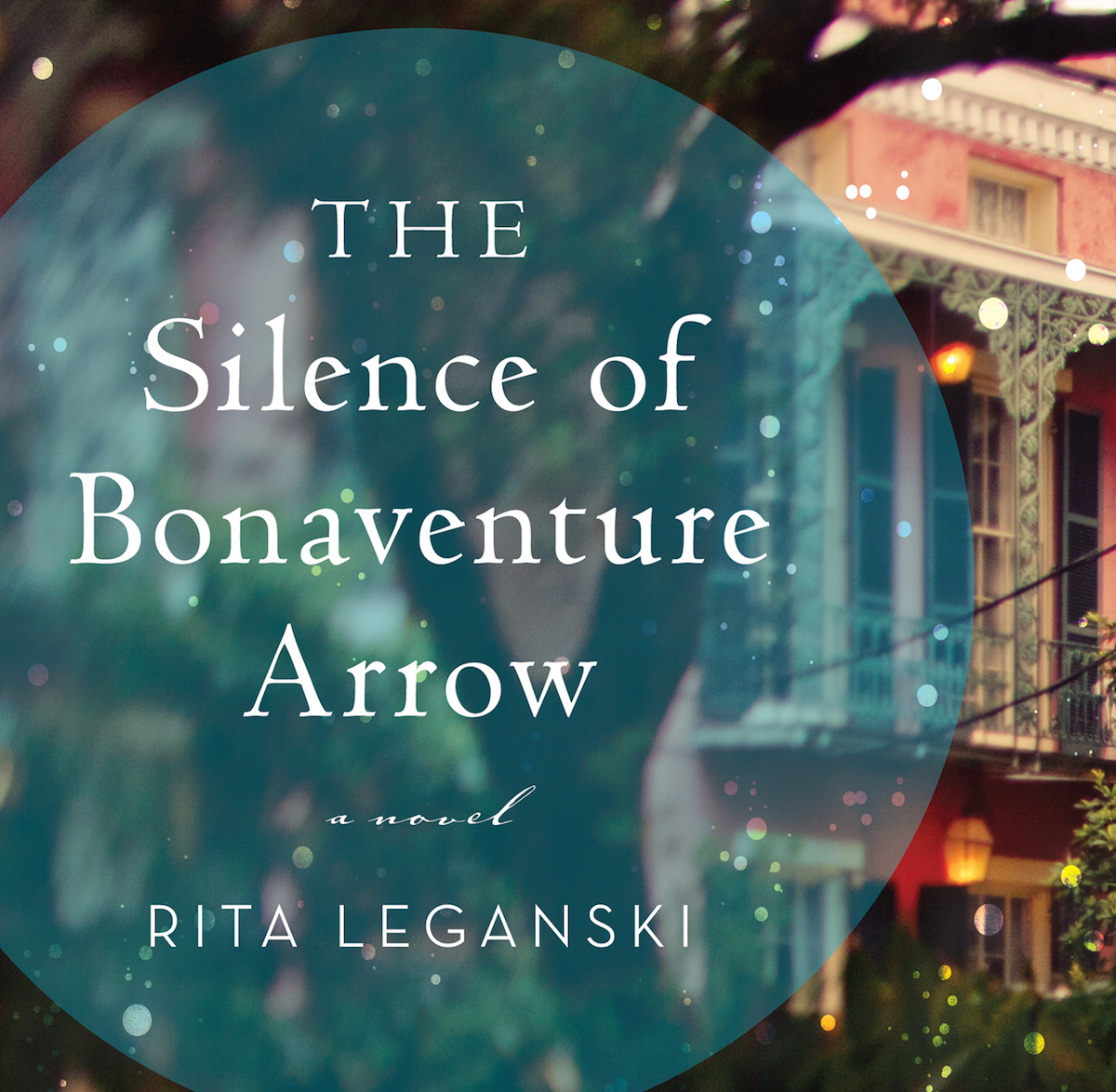 Off the Page: The Silence of Bonaventure Arrow
Write what you know. This is the sage, safe advice that guides many a new writer's foray into fiction. Yet it's evident from her first novel, The Silence of Bonaventure Arrow, that Rita Leganski mostly disregarded it—to marvelous effect. The lifelong Midwesterner set her tale in a fictional south Louisiana town in the mid-20th century. She did have reliable guides, though, in the great Southern authors she admittedly loves.
Perhaps Leganski made such a bold debut in part because she came to writing relatively late in life. She enrolled at DePaul University in Chicago after she'd raised her two sons. In graduate school, the Wisconsin native composed a short story that became the core of the novel, which she wrote over three years' time and saw published in 2012. Fans have hailed the "magical realism" that flows through its pages.
Indeed, magic is abundant. The narrator's omniscience extends beyond thoughts, dreams and secrets of adults to the inner life of newborn Bonaventure, the experience of the afterlife. Hoodoo culture and clairvoyance infiltrate the plot. Most important, Leganski lyrically conveys the supernatural wealth of sounds that Bonaventure alone can hear, from around the world, the present and the past. Not even his mother, Dancy, who adores him, knows "he could hear her heartbeat whenever he wanted to … no matter how far away she was."
But the magic isn't frivolous. This is an unabashedly spiritual work of fiction. Bonaventure is born into a family awash in sorrow and loss; from birth he is destined to serve as a healing agent of cosmic love to his relatives. His silence—the basis for his phenomenal hearing— is described as "an extraordinary, inexplicable, immeasurable gift" that "is the very same silence in which exists the Universe of Every Single Sound, a place that reverberates with perfect peace and mirthful bliss."
Enter Bonaventure's wondrous existence to discover afresh the transformative power of really deep listening.