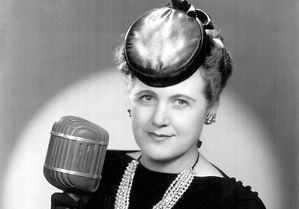 The in crowd: inRegister has celebrated Baton Rougeans for 25 years
"I like to say I'm descended from a long line of old-school society editors–a genre which I guess is no more."
In a few words, Chris Russo Blackwood has captured the evolution of inRegister magazine. Resurrected from the ashes of a midcentury social journal focused on sharing the exploits of the city's upper crust, inRegister came to life in 1989 for a new generation of Baton Rouge residents. Twenty-five years later, its emphasis is still, as Blackwood intended, on going beyond the parties to highlight the community's most fascinating people.
"We didn't want it to be strictly social," Blackwood explains of the vision she and fellow founder Wanda Horn had when they launched the new publication. At the time, Blackwood and Horn were running the "People" section of The Morning Advocate newspaper, and they witnessed the section's focus moving to more "issue-based stories on serious issues," says Blackwood. "We saw a shift away from happy news." The pair began reminiscing about The Register, a social magazine founded in 1948 by local media pioneer Orene Muse that had ceased publication a decade earlier. With Muse's blessing, Horn and Blackwood struck out on their own in April 1989, using their predecessor's inspiration to fill a niche in the Baton Rouge publishing scene. inRegister was born.
The readership's reaction was swift and sincere. Blackwood's fears of being isolated away from the buzz of the newsroom were proven unwarranted, as well-wishers and subscribers made the new magazine office a veritable hotspot. "I won't say that it was an overnight success–that would be pushing it–but it was certainly gratifying from the beginning," she says. "I knew we had a real connection, and that was the magic of it–the connection to the community."
inRegister's launch party was held at the West Feliciana retreat Hemingbough, which along with its mastermind, Arlin Dease, was featured on the cover of the first issue. "Orene was there," recalls Blackwood. "Hemingbough had just opened, and a lot of people had never seen it."
The 24-page premier issue promised to focus on "fashion, people, weddings, health, food, the arts and the social scene," wrote Blackwood in the first editor's note. Articles highlighted John Folse's international culinary travels, Mother Gertrude's garden at Our Lady of the Lake Regional Medical Center, and Baton Rouge Little Theater's production of Annie, while advertisers touted car phones and vacation loans. An annual subscription rang up at $7.50.
"We closed out 35 years of combined daily newspaper experience to begin a new mission, to give this community a more personal touch in an age when computers and phone modems encourage more isolated media forms," Blackwood wrote in the issue. "We, too, hope we can add a little bit of glamour to Baton Rouge."
In a nod to Muse's fanciful fashion sense, which always required a spectacular chapeau, the ladies of inRegister decided that wearing hats would be their signature. "We admittedly stole that from her," says Blackwood. The days when donning headwear for an outing was de rigueur were well in the past by then, so partygoers instantly knew when an inRegister staff member was in their presence.
Offering a glimpse of the area's special events was always an integral part of inRegister's mission, and that meant plenty of opportunities for the self-proclaimed "hat ladies" to see and be seen. "We went to a ton of events–four to five days a week," says Blackwood. Selecting a hat for any occasion was easy; Blackwood collected more than 300 of them during her tenure. "People would give us hats and send us hats," she says. "Some were made just for us by milliners in Dallas and New York."
The publishing team continued to follow in Muse's footsteps in other ways. In 1995 they launched "inRegister OnTheAir," which gave readers moving images to go with the grand party stories and personality profiles, on local television. inRegister staffers hoisted the company's own "giant Betacam" video camera to shoot raw footage, editing and producing six packages for each episode. The show ran until Horn's death in 1997, an event Blackwood has described as life changing "in an instant."
Over the years, many familiar Baton Rouge faces graced the magazine's pages, and a roster of top creative talent helped to produce each issue. Pam Bordelon, now social columnist for The Advocate, spent a decade and a half on the staff, and Chet Beckwith churned out food columns for years. Noted photographers from Sage Veach to David Humphreys to Fred Frey shared their images with readers. "It was just a big family," says Blackwood.
But it wasn't all about the big names. Each December, a subscriber was selected in a drawing to be featured on the cover. "That was really fun," Blackwood says. "Everybody has a story, and we enjoyed telling them."
When they weren't covering local events, the inRegister staff could often be found creating their own hip happenings. In 1998 the group established the city's first women's expo, dubbed "The Big Chill," and they once took two busloads of costume-clad women to see the premiere of Divine Secrets of the Ya-Ya Sisterhood at the Palace Theatre in Harahan. There were hat luncheons, wedding shows and a blowout sale for boutique fashions.
"We used to say we worked hard and we played hard, and we seriously did," Blackwood says. "The magazine was definitely for everybody–men, women, people who didn't necessarily lead a social lifestyle but liked to read about those who did. We used to compare ourselves to People magazine; I guess you could call the movers and shakers of Baton Rouge our celebrities, and people liked to know what they were doing."
inRegister's growing influence in the community was rewarded in 2009, two decades after its creation, when the magazine was acquired by Louisiana Business Inc. Kelly Hurtado succeeded Blackwood as publisher in 2010 and held the role until earlier this year, when editor Ashley Sexton Gordon assumed the publisher duties as well. Now, a quarter century after its creation–and more than 60 years after The Register began its run–inRegister still strives to capture the city's personality in its own special way.
"What I saw in the old publication, and what we wanted to be, was a social and cultural history of Baton Rouge that you don't find anywhere else," says Blackwood. "If you picked up a copy of The Register from 1962, you could know the fashion, the philanthropy, what was important to them. The same can be said for inRegister. It's a real cultural time capsule–an archive of our area's people."