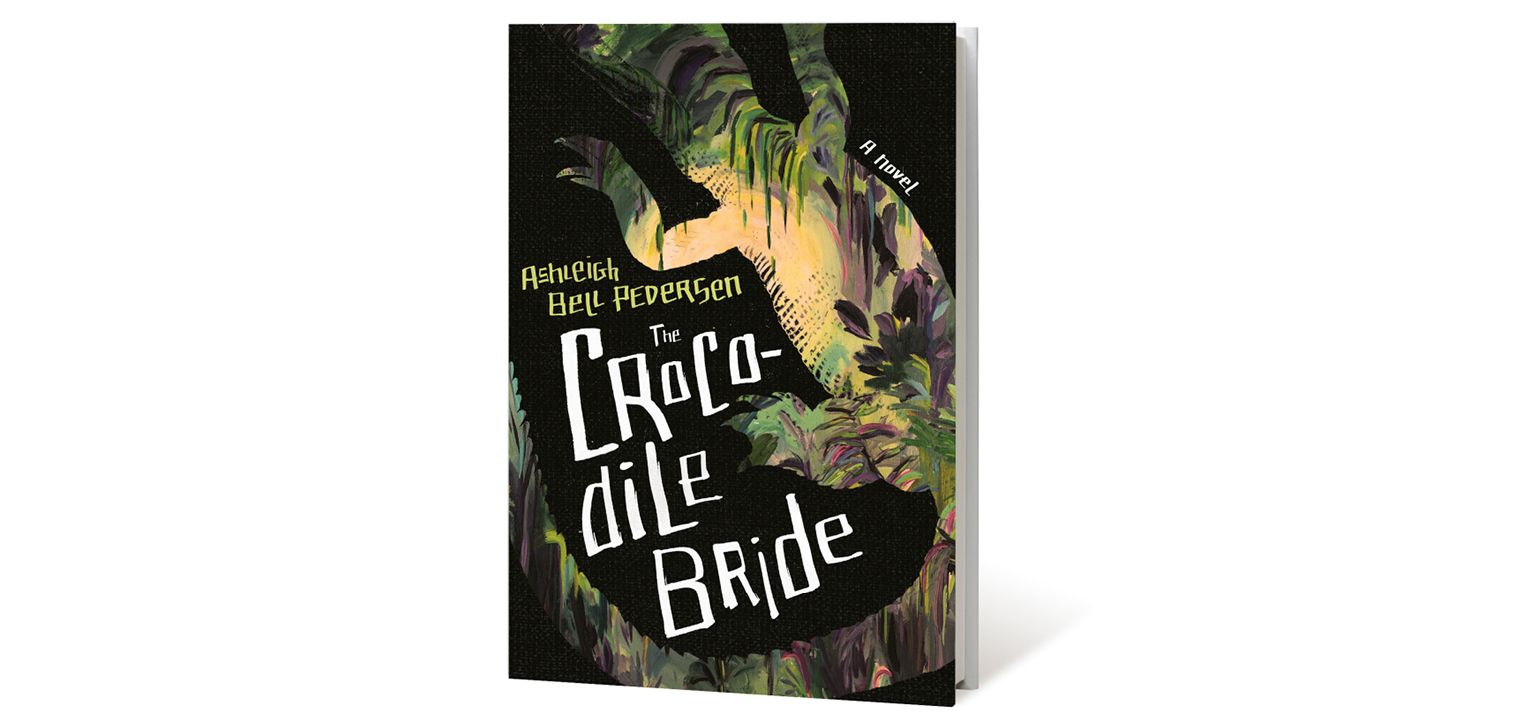 Off the page: 'The Crocodile Bride'
---
Eleven-year-old Sunshine Turner, the first and youngest protagonist introduced in Ashleigh Bell Pedersen's debut novel The Crocodile Bride, may be too young to understand the history holding up her tattered Atchafalaya Basin town of Fingertip, Louisiana, but the bellows of the past echo through her story nonetheless. 
Once the promised land of a New Deal community, where sugar mill bosses pledged "ninety-nine-cent mortgages, and a commuter train to carry employees to work," the 1982 swampscape inherited by Sunshine, her father Billy, her older cousin J.L., and her Aunt Lou instead soaks in the doubt and isolation incurred by her forebears, whose paths appear and disappear in the narrative like a half-gathered memory. Fathers drink. Mothers wail. Imagination balms the pain. And the slipstream led by Sunshine's movements through the Black Bayou of her home, or along the "Only Road" connecting the two halves of her family, pulls shakily ahead into middle school, new friendships, new griefs and unspeakable crimes, never quite sure what to do about the darker realities floating in plain sight.
The ebb and flow of these generations—which Pedersen packages into short, poetic chapters—plays into the landscapes many readers will recognize, and conceals the fact that Pedersen, a Virginia native, was not born in the Bayou State itself. Even descriptions of human bodies take on the qualities of the earth, whether stones, seas, or apple halves, and ground her characters in their indiscretions despite fairy tales told to disguise them.
Pedersen doesn't write about violence, generational abuse or the trials of young adulthood to merely dwell on melancholy, however. As attends all sorrow after enough time has passed, humor occupies a space in nearly every chapter, whether amidst the humiliations of puberty or the tribulations of natural disaster (which may or may not have resulted in the procurement of a first-rate alligator purse). Mystery, too, still lurks in the swamps around the yellow Turner house on the weary stilts, where a grandmother's tale of a girl in the marsh, guarded by a ravenous crocodile upon whose heart she has built her home, fails to hide all remnants of the truth it sprung from.
The belly of the beast may loom large in Pedersen's world, but so do the possibilities of youth, where a little bit of grit might suffice to transform the most vulnerable among us, "as if by magic, into an almost-adult."
---
Want to read with us? Tag @inregister in a post or story on Instagram so we can follow along!