The Creatives: Graphic designer Arden Hale
---
Arden Hale
Hometown: Natchez, Mississippi
Age: 26
Artistry: Graphic design, product design, branding
Online: ardenhale.com, wholechilada.com
---
For a creative who thrives on intentionality, Arden Hale's career in design was, at first blush, anything but on purpose. A fanatic of the popular Pixar films of the 2000s, the Natchez native who grew up acting in dozens of stage productions enrolled in LSU's animation program. But as her youthful dream of illustrating the next Toy Story faded, the foundational classes she immersed herself in focused on typography and color theory, detouring her attention to the more immediate thrills of graphic design and branding.
Responding to a talent call on Facebook, she snagged a gig creating visuals for sweatshirts made by local startup Woolly Threads. Eventually, she handled emails and video shoots for the now multi-million-dollar American-made brand.
Now a multidisciplinary designer, photographer and social media marketing specialist, Hale holds down a full-time design job plus a slate for Los Angeles-based jewelry designer Frasier Sterling as well as the Baton Rouge art and gifts depot The Foyer. Later this year, she'll launch her own branding agency called Whole Chilada. 
"Freelancing—I can't kick the habit, probably never will," Hale says. "When you go to school for art, people will ask you 'What are you going to do with that?' and fortunately, I've been able to put creativity in a lot of spaces."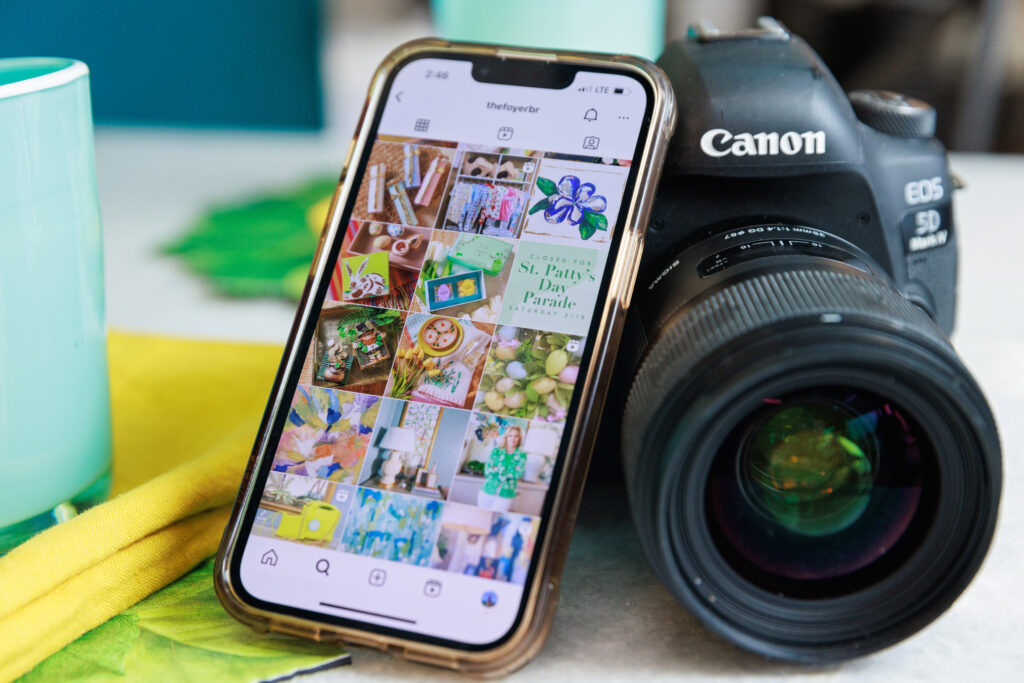 Filled with feminine touches, deep pastels and vintage curves, Hale's work can be playful but bold, evocative but inviting. And she's a self-confessed "font freak."
"Being an artist isn't about the paint or lenses or pens, it's about being a critical thinker," Hale says. "You're looking at a blank canvas or screen and deciding what to put on it, or you're looking at a scene or a product and deciding how you want to tell that story. You have to think critically."
Hale practices a "what if?" method of exploring options, tangents and creative diversions, without fear of the client saying "no."
"The wins make up for it, and if you practice 'what if?' you will hit on good ideas more often than not," she says. "The thing that's important to me is making something that feels finished, packaged with a purpose, fully thought out, and made by someone who's confident in the work."
Even as her agency is set to launch later this year, Hale wants a certain amount of flexibility in her vision. She aims to learn coding for animations and web development for her clients, but also to carve out time for her own art, musing that a month-long retreat to Italy to get creative would be therapeutic. 
"The artist in me deserves to have her moment," Hale says. "That moment just isn't right now, and that's fine."