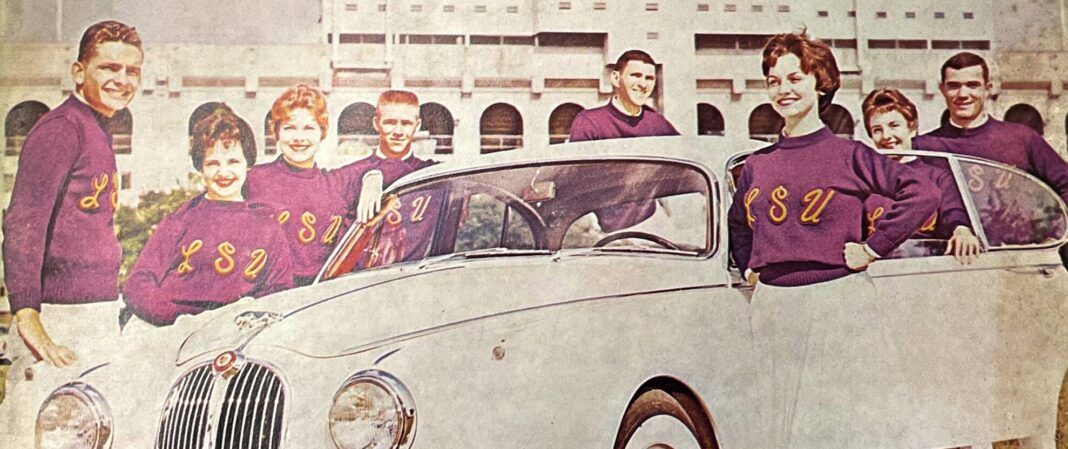 From the archives: A look back at the 1960 LSU Tiger cheer squad
Baton Rouge has rallied around the LSU Fighting Tigers since the late 1800s. But the fans don't do it alone.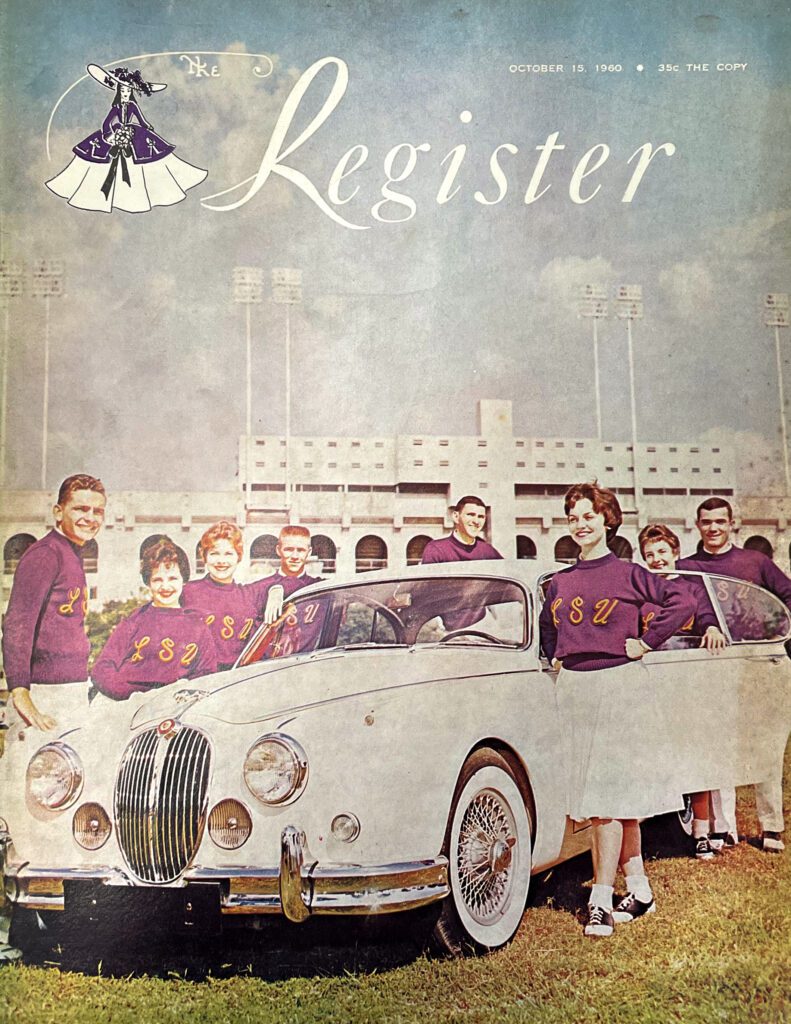 In October 1960, The Register showcased the team behind the team: the LSU cheerleaders.
"Every home game, the Tigers take the spotlight. But there is another group that equally deserving headline plaudits," the story explains. "This group is that pepper hot cheerleading squad."
Today, the cheerleaders, the stadium pictured in the distance and even the car they're surrounding look a lot different. In 2023, the cheerleading team consists of men and women who are elite athletes, practicing intensively to be able to perform dangerous stunts and acrobatics that receive the roar of the crowd at every game. But, for all that has changed, many things have remained the same.
Every Saturday night in Death Valley, the cheerleaders spend just as much time as the players on the field, hyping up the crowd and cheering on the athletes, win or lose. Alongside the cheerleaders are the Golden Band from Tigerland, the Golden Girls and the LSU Colorguard, all of which come together to create an experience that keeps fans coming back for more.
Hearing the distinctive sounds of the Tiger Marching Band starting the LSU pregame song and seeing the Golden Girls arms sharply hit an "L" in unison can send chills down the spine of even the most diehard Alabama fan.
---
This article originally appeared in the September 2023 issue of inRegister.