The stories behind THE PHONE: Crisis Intervention Center unveils 'Faces of Crisis'
In commemoration of National Suicide Prevention Awareness Month, the Crisis Intervention Center in Baton Rouge is preparing to release its new online awareness initiative, Faces of Crisis.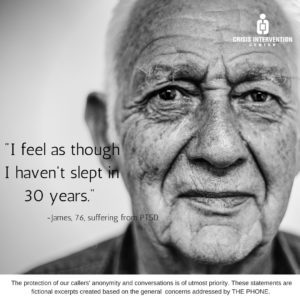 The center's mission is to serve Louisiana by providing support in times of crisis and reducing the impact of suicide, homicide and violence in the community. Center leaders say they hope this project will raise awareness of the various human crises that can ultimately lead to suicide or violence.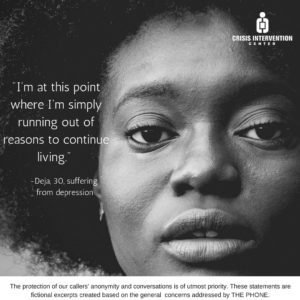 The center's largest intervention service to the community is its 24-hour crisis helpline, THE PHONE, which provides emotional support and resource information to the community through trained crisis intervention specialists (CIS). Executive Director Aaron Blackledge says this service presents a unique challenge when it comes to connecting with the community.
"Unlike most nonprofits, crisis centers rarely have faces we can connect to those we help," says Blackledge. "The public wants to hear from individuals impacted by our services, and often that is not possible as we seek to protect the anonymity of those we serve."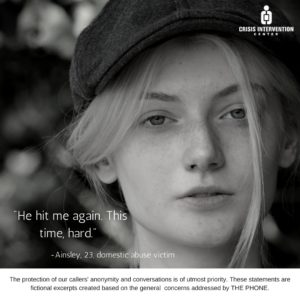 Faces of Crisis shows, through composites and vignettes representing the stories of real callers in crisis, that so many things can affect mental and emotional health, and that anyone can be affected. The goal is to highlight the people that the center serves every day and to show that through conversations, empathy and education, the public can serve them, too.
Throughout this past week, the center has begun to unveil Faces of Crisis through daily highlights of crisis' many different "faces" via its Facebook page. The final release of the full Faces of Crisis webpage to the public will be this Saturday, and the link will be accessible here and through the organization's website. Each face and story will be linked to informational pages and other resources specific to that story's specific issue.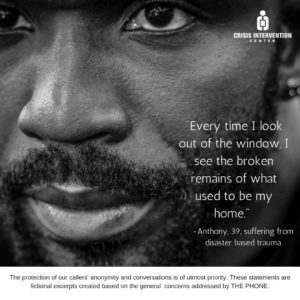 Blackledge encourages the community to join the conversation through feedback and discussion. "As you look at our stories, consider a topic that perhaps we haven't covered and encourage us to add it to our stories." The public's involvement in the conversation might provoke others struggling with emotional, mental health, substance abuse, or other issues to contact the center and receive necessary support and resources.
"This conversation will start allowing those most vulnerable in our communities to reach out for help," says Blackledge.