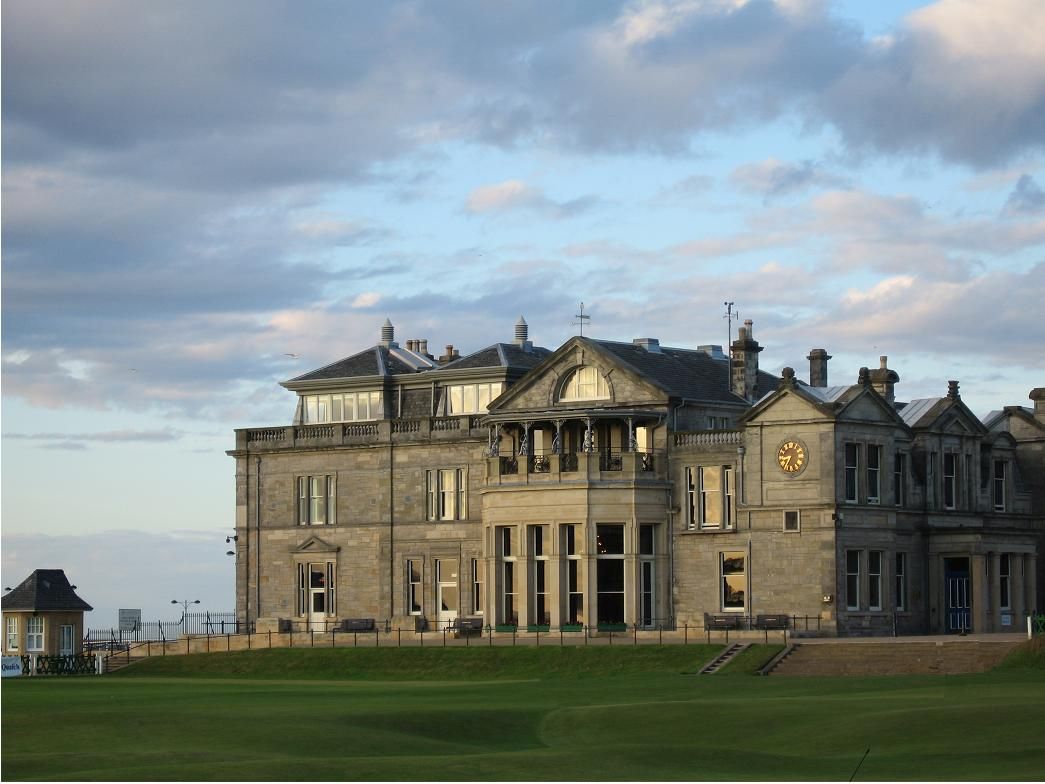 Seen through the eyes of Hays Alexander, Robert Alexander, Austin McCullough, Jeff Boudreaux, Tommy Hyde, W. Michael Anderson, Jr., Walter Berry, and John Funderburk.
We went because: Scotland is the home of golf and is a "bucket list" trip for all golf enthusiasts. We went to Old Course (St. Andrews), Muirfield, Carnoustie Golf Links, Royal Troon Golf Club, Turnberry Resort and Kingsbarns Golf Links.
Hotel recommendations: Greywalls Hotel at Muirfield and Edinburgh, Rusacks Hotel at St. Andrews, and (St. Andrews) and Turnberry Resort in Turnberry.
Where to eat: The food is not good in Scotland, but the pints and single malts are great. Try to avoid eating at the high-end hotels because the pub food is far cheaper and just as good (or bad).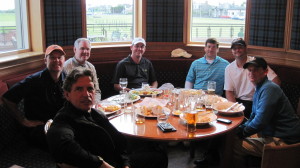 Favorite dish on the menu: Fish and chips is the only safe play.
Item of clothing you shouldn't leave home without: Rain gear.
Favorite historic landmark: It's a toss-up between the Ailsa Craig and the Royal and Ancient Golf Club of St. Andrews.
Local attraction worth a drive by: St. Andrews University. There is a reason why the royal family attends this school.
A great experience off the beaten path: Muirfield Golf Club is further afield but it took top ranking by most on the trip. The day begins with a morning round of twosome. After the round you don a coat and tie and enjoy a lavish buffet in the members' private dining room. Once you are stuffed, you head out for an afternoon round of alternate shot. When the day is over, you understand why Jack Nicklaus named his home club after this place.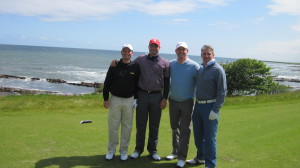 Worth the splurge: Hire a chauffeur. Learning to drive on the wrong side of the road adds a great deal of stress to the driver.
Not worth the splurge: Caddies at the Old Course.
Something surprising we learned on the trip: Kingsbarns Golf Course is by far the newest and less historic, but it is the prettiest and most scenic of all the courses we played.
Insider's tips: The starter at the Old Course gets approached by dozens of obnoxious tourist every day who want to play but do not have a tee time. Get there early (4 a.m.), be respectful, and act like you have been there before. The starter will bend over backwards to accommodate you.
We would suggest this trip to others because: Unlike many other "once in a lifetime trips," walking on golf's most hallowed ground does not get old. Half of our group had been multiple times before while the others were first-timers, but everyone left wanting to return.