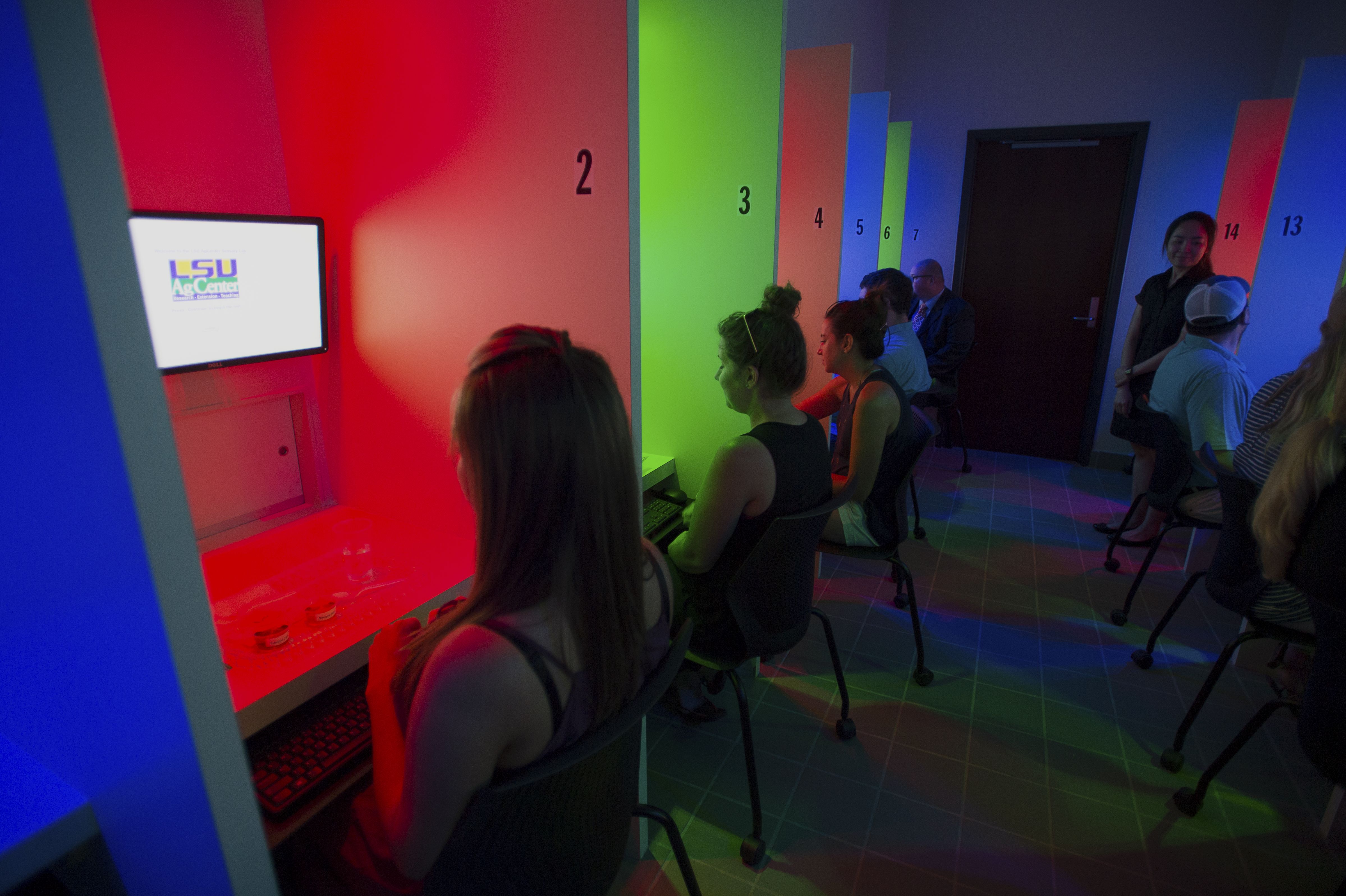 Savory science: 'Tiger Tasters' help decide what stocks supermarket shelves
---
Sue Hagius, a research associate at the LSU School of Animal Sciences, likes to try unusual foods. When she samples something at the AgCenter's Sensory Services Lab, she doesn't necessarily know exactly what she's eating.
The wasabi-coated peanuts she tried recently, which had been flavored with a substance derived from squid heads, were identified to her only by a number. The company that makes them wanted to know which ones tasted fishier: the brown ones or the green ones.
Hagius and the other "Tiger Tasters," who help researchers and corporate partners test potential new food products, found the green ones to have a more intense seafood taste. But really, the color was the only difference, says LSU food science professor Witoon Prinyawiwatkul.
"We wanted to know if the color–brown or green–affects your mind," he says. "We found that the green color makes you think that it has more seafood flavor."
Every year, thousands of new foods appear on grocery store shelves. Those kale chips, mini-corn dogs and gluten-free bread sticks are evaluated by potential consumers before hitting the market.
LSU's Sensory Services Lab helps companies test and analyze their products. In exchange, the companies pay fees that help support the academic mission of the School of Nutrition and Food Sciences.
"They come here because they have a problem with a product," Prinyawiwatkul says. "We help them solve the problem."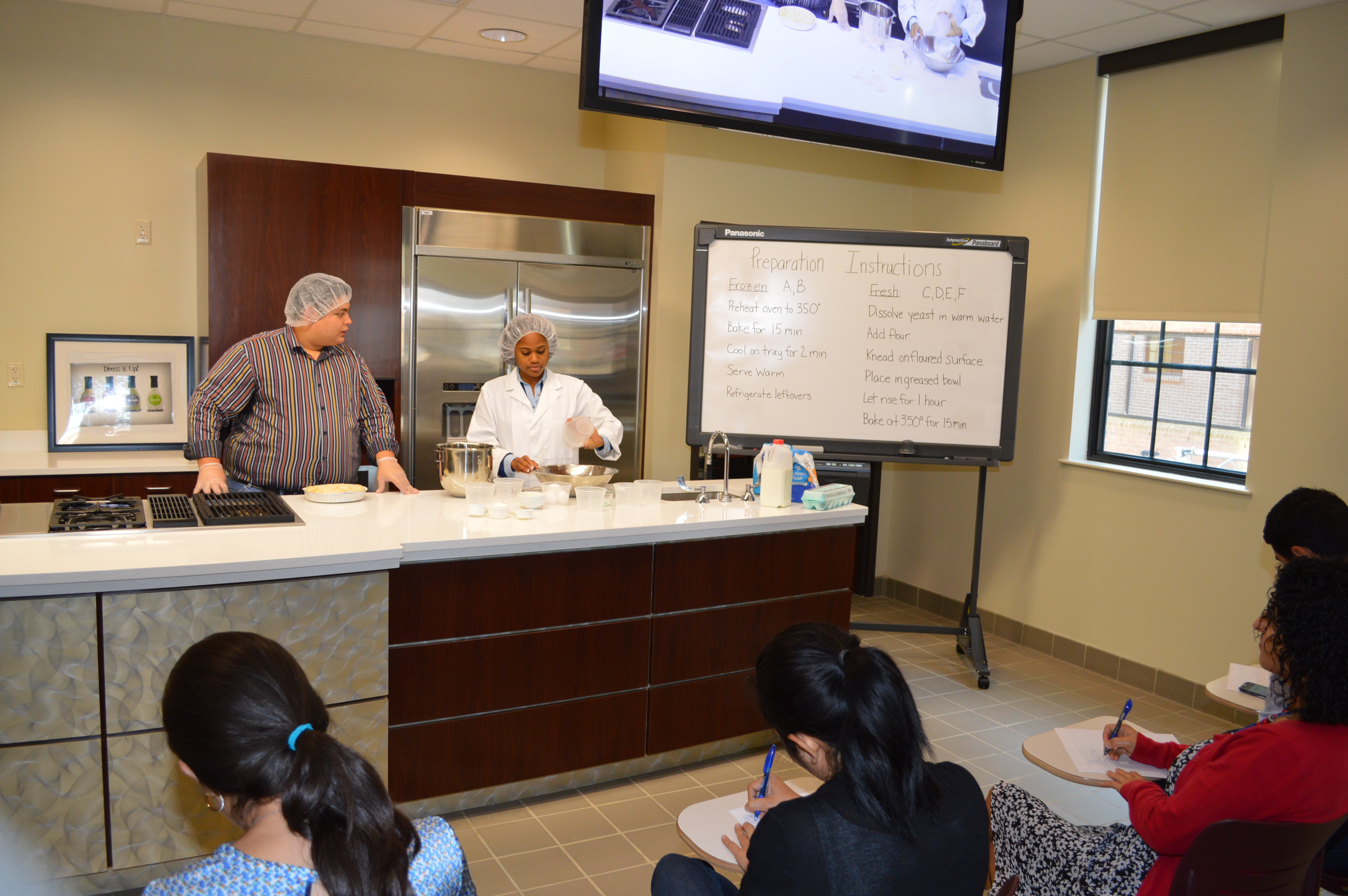 On a recent tour of the on-campus lab facilities, the first stop was a presentation room that looks much like the set of a TV cooking show, including a well-lit kitchen area, an overhead monitor, a long counter and seats for two dozen or so spectators. Here, companies can demonstrate preparation techniques and get feedback about the process.
Lab users also have access to a gleaming commercial-grade kitchen and a conference room for focus groups that can be observed through a one-way mirror.
"We can see the reactions of people as they eat," says Ashley Gutierrez, who manages the sensory lab. If children taste something they don't like, she adds, you can definitely tell from their body language.
In another room, Prinyawiwatkul presents the "electronic tongue," a machine originally invented to test toxic compounds that has been adapted for food industry research. It can measure, for example, the sweetness of a beverage at various times to evaluate shelf life.
But the electronic tongue has not replaced the human palate. That's where the Tiger Tasters come in.
Some of their contributions happen in 15 cubicles arranged on both sides of a narrow room. Tasters are asked to rate samples on factors like color, aroma, sweetness and overall taste, and each station provides a computer to record their impressions.
Each food item, identified only by a three-digit number, is passed to the tasters through an opening in the wall in front of them.
"We don't want to have any interaction with the panelists," Gutierrez says. "We want them to give their feedback without any bias."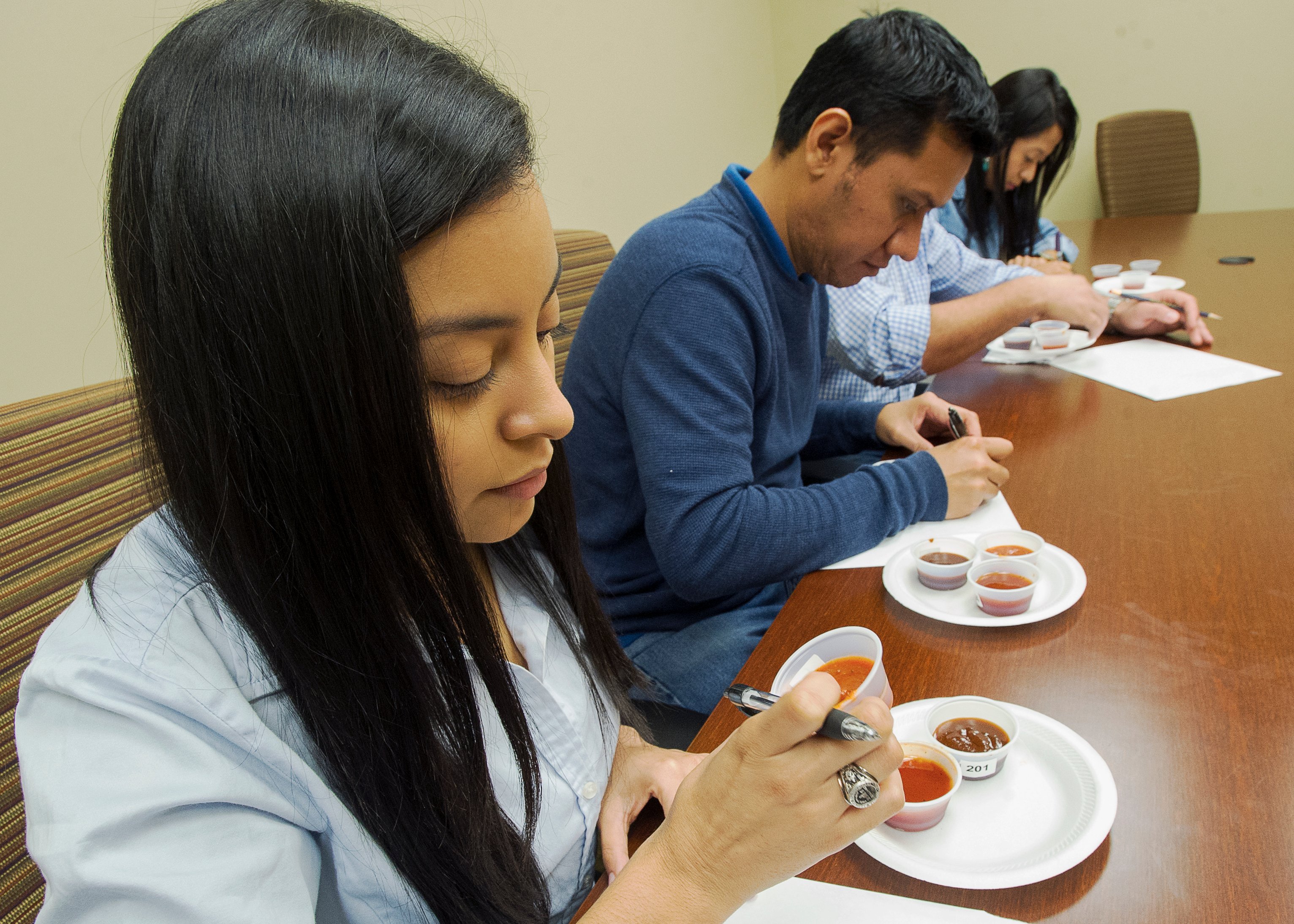 Testers might be asked their thoughts about flavor, texture or simply preference. A company might be trying to eliminate an "off flavor," Prinyawiwatkul says, or it might just be looking for feedback on a new product. The more people surveyed, the more reliable the results.
"We try to use 75 to 100 people for each sample," Gutierrez says.
Costs for the lab's equipment and services are negotiable and vary widely depending on the extent of the request and the number of testers used. A company might pay as little as $1,500 for a single sample, while one possible pending project could cost $90,000 and take two years to complete. Company names are not disclosed.
The money defrays the lab's expenses. Prinyawiwatkul and Gutierrez would love to grow the lab's business to the point where it becomes a revenue generator for the school, which would be helpful given the constant uncertainty of state funding. That would likely require hiring additional staff beyond the grad students the two of them now oversee.
Of course, the students who use the lab, including LSU students and visiting scholars from other nations, are doing their own research as well. Some are looking for ways to reduce salt and sugar content in certain foods without the consumer being able to notice the difference.
Ryan Ardoin is a master's student interested in edible insect protein. While insects are an important source of protein in much of the world, there is widespread aversion to eating insects and products derived from them in the United States. Ardoin wants to know why.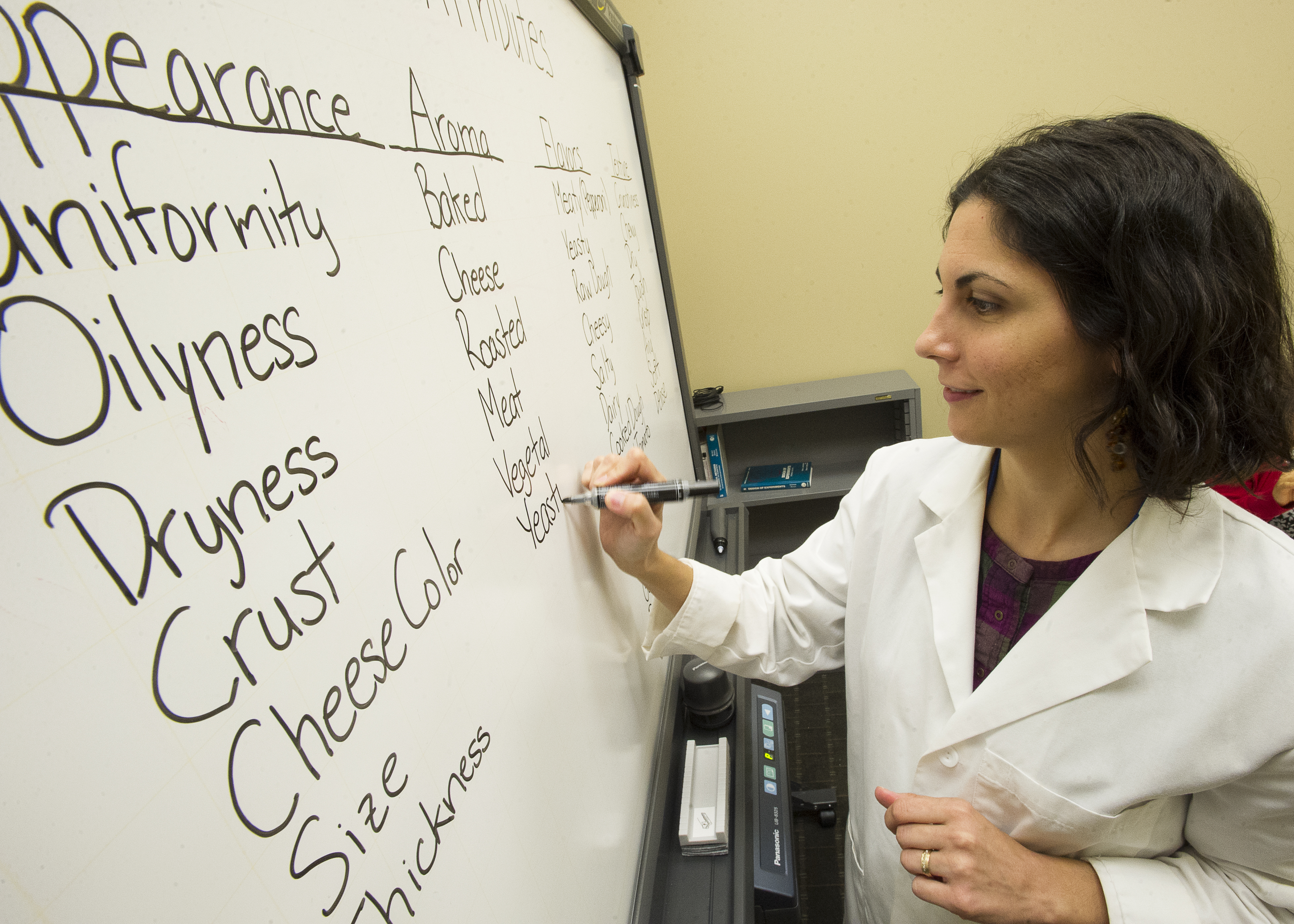 He is conducting a survey to see what sorts of products containing insect protein U.S. consumers might be willing to eat. So far, about 60% of respondents say they would try such products, and people seem most open-minded when it comes to baked goods and protein bars, he says.
In the future, the lab hopes to train some of their tasters to evaluate taste qualities on a precise scale, much like the professionals employed by large food companies. Prinyawiwatkul and Gutierrez are also trying to recruit more Tiger Tasters, who are consumers but have no particular training, from various demographics. They have about 600 Tiger Tasters now, but they'd like to have as many as 5,000. To help spread the word, Ardoin reached out to Franz Borghardt, a local attorney and the founder of Geaux Rouge, a social media brand that celebrates "the social, cultural artistic and culinary scenes of Baton Rouge."
Borghardt has co-hosted two free events with the Sensory Services Lab, and he hopes to do more in the future as a way of promoting the lab's work and encouraging more people to get involved. He says the lab is one of Baton Rouge's "best-kept secrets," but scientists aren't necessarily great marketers, so he's doing what he can to help out.
Interested in becoming a Tiger Taster? Learn more and fill out a brief introductory survey at nfs.lsu.edu/sensory/.