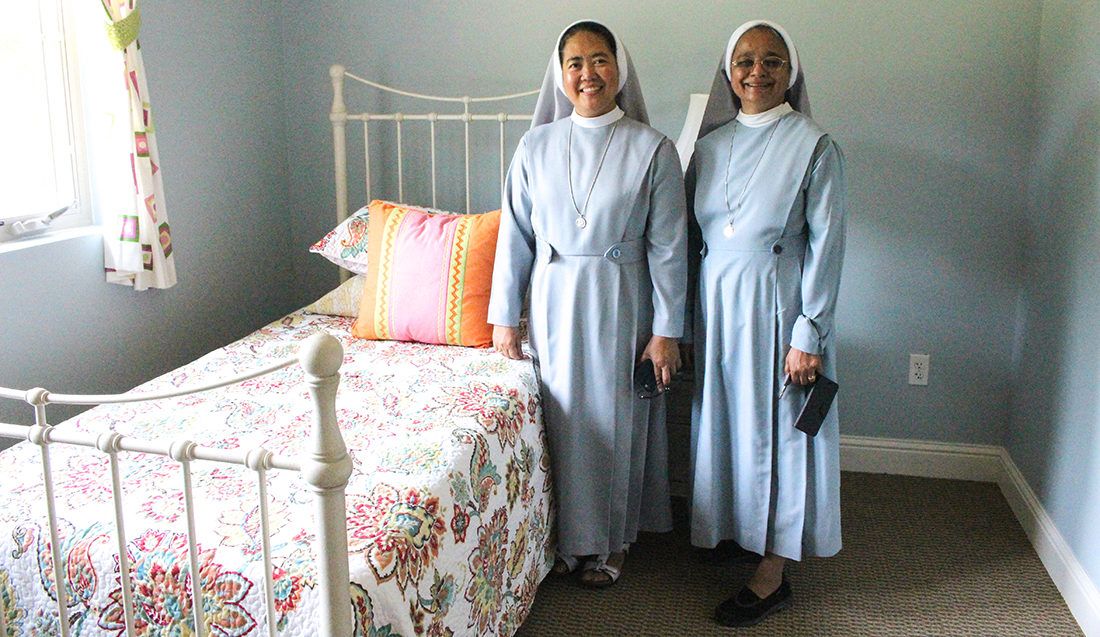 Safe haven: Victims of human trafficking will soon find a respite at Metanoia Manor
---
"How do you hire a person to love someone else and make them whole again?" Rev. Jeff Bayhi asked himself in 2002 when he was first introduced to a group in Italy aiding the victims of human and sexual trafficking.
He continued to ask this question as he learned about the growing number of young girls in his home state of Louisiana who faced the same scourge. Little did he know that 15 years later, dedicated individuals throughout the state and country would provide him with an answer.
More than 447 Louisianans were victims of human trafficking last year, according to the Department of Children and Family Services' annual report to the legislature. That's up by about 25 percent since 2015, with most victims being African-American female minors from East Baton Rouge, Orleans and Caddo parishes.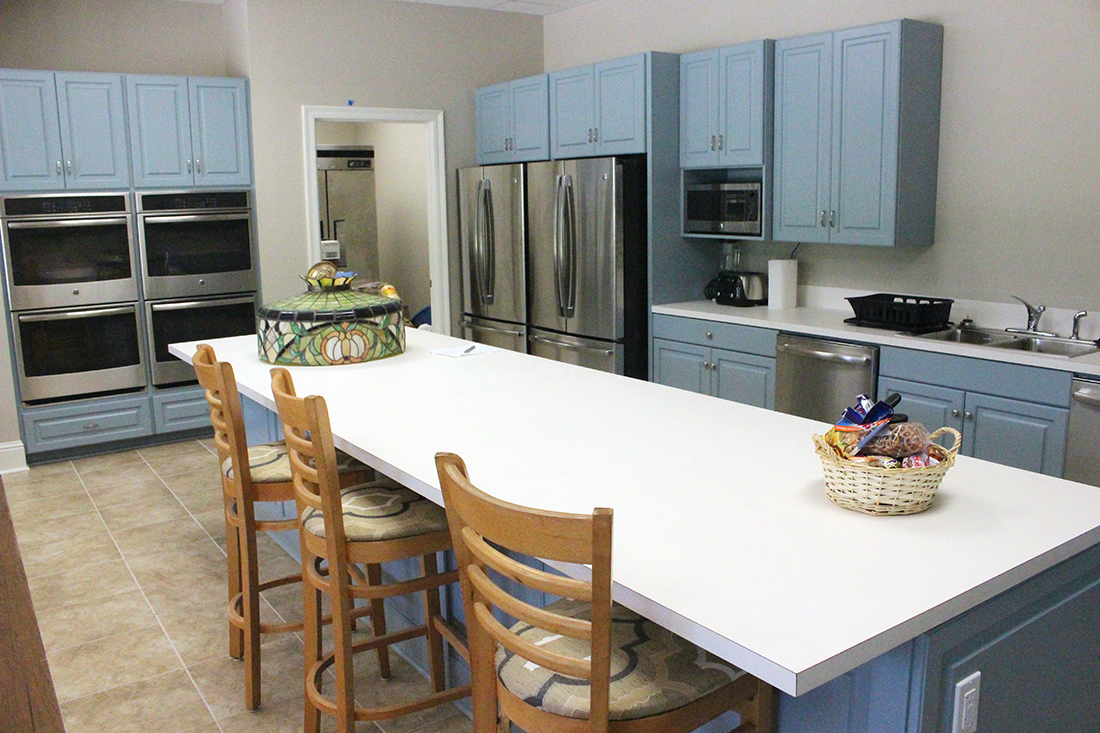 About three years ago, Bayhi decided to act. The Catholic priest gave $1.6 million from his own charitable fund to build a refuge home for young female victims who had their childhoods and self-worth violently stripped away at the average age of 13.
"These children no longer see themselves as a person, but they see themselves as objects," Bayhi says. "In the sight of God we are meant to be so much more."
Slated to begin this month, 16 rescued victims from across Louisiana will be welcomed to this new home and a new life. They will have their own bedrooms, bathrooms, classrooms and, most of all, security and independence. Their home is called Metanoia—a term from St. Paul's writing meaning "the journey of changing one's mind, heart, self or way of life."
Four members of the Hospitaller Sisters of Mercy relocated from New Jersey to live among the girls as "surrogate mothers." The four women—Sister Norma, Sister Alexandrine, Sister Ann Maria and Sister Ruth—will nurture and supervise the girls while a staff of licensed professionals will provide an education, teach life skills and offer mental and non-denominational spiritual support.
"We are here to bless," Sister Norma says.
And their blessings have already started. In mid-June, the sisters began decorating the 11,300-square-foot space to make it an inviting home. Each bedroom sports distinctive bedding—some with bright colors, others with childish cartoon characters that reminds one of the future residents' tender age. Couches in the living room are set up into pods to encourage conversation, a spare room has been converted to a chapel, and new appliances in the kitchen are gifts from the "sister shower" Bayhi held in their honor.
In addition, many others have advocated to bless this needy population and this project.
Gov. John Bel Edwards, Sen. Ronnie Johns, Sheriff Sid Gautreaux, Lt. Chad Gremillion of the State Police, Assistant Chief Administrative Officer to the Mayor Gail Grover, Bobby Gaston of the Sheriff's Association, and many others worked closely with Bayhi to champion the Metanoia project and to crack down on trafficking along the New Orleans to Houston corridor. Contractors including Scott Deumite of Deumite Construction provided work and materials at a next-to-nothing price, while Michael McDuff of the Louisiana State Licensing Board for Contractors helped coordinate the project.
But those involved will tell you that Trula Remson played one of the largest roles in bringing Bayhi's vision to life. After being invited to her first meeting about Metanoia by McDuff in 2014, Remson—who is one of three principals at Remson Haley Herpin Architects—agreed to design the home pro bono with intense attention to detail.
"Trula was one of several architects I reached out to, and she volunteered her time more so than just about anyone else involved," McDuff says.
Remson and RHH have designed local landmark buildings including The Advocate headquarters and the new Knock Knock Children's Museum, and yet she says that Metanoia was one of her most challenging projects to date. Metanoia had to be a home, a school and a healing place with room for 20 women and staff. It had to feel warm, but also be functional and meet a tight budget given its size.
"I kept asking myself, 'What is a prototype for this?'" she says. "The best thing I could come up with was the house from TLC's 19 Kids and Counting."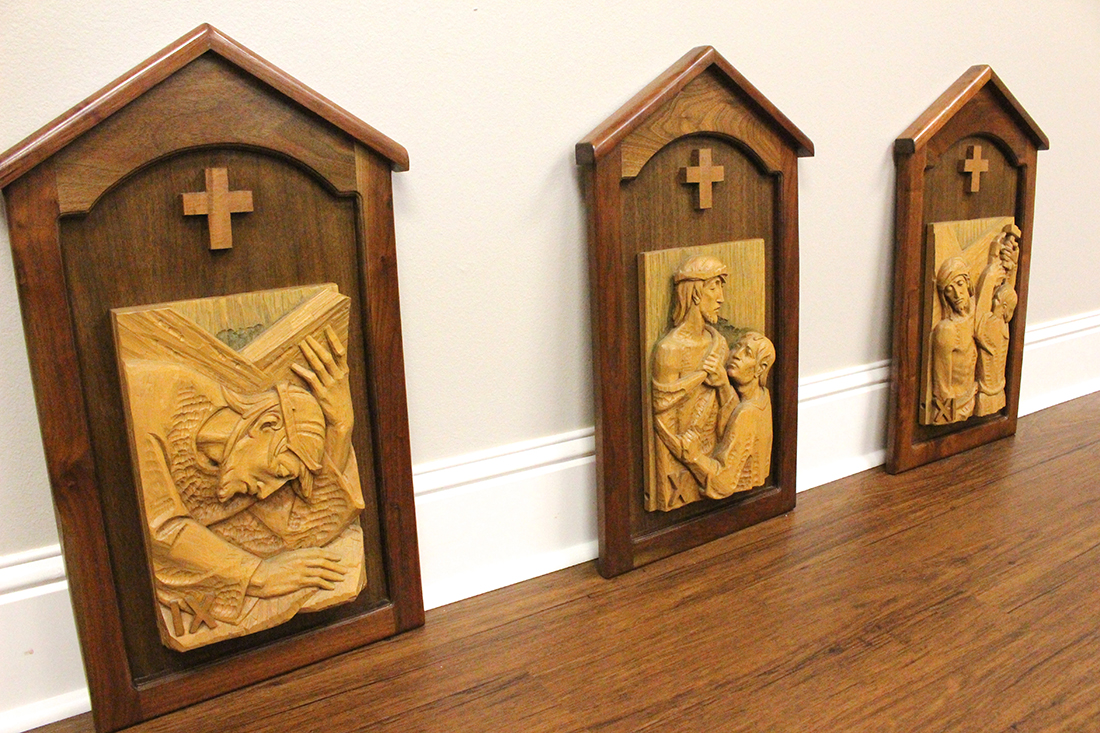 After countless discussions over the home's design, and even collaboration with the nuns, Metanoia now includes double fridges and four ovens, an extended dining room table and eight washers and dryers, much of which were donated or heavily discounted by community members including Deumite and others.
"It was fun to see what we could get and how we could work it in so that the house was warm and residential, just how we wanted it," Remson says.
Simple touches like the deep blue paint on the bedroom doors were added to create a calming feeling and signify that these rooms are special. Blue and yellow staircases flank the living space so that the girls can feel oriented in the large home, while a giant outdoor patio overlooks the secluded green acreage. Remson said that Deumite has even promised to build a chicken coop outside as a finishing, homey touch.
But more so than anything, Remson's design had to keep the girls safe.
To achieve this, the girls' living quarters are protected from the entrance, classrooms and administrative areas by a large hall that runs the width of the house. Anything that happens outside of the living quarters is visible along this hallway through large interior-facing windows. In front of the hallway lies a reception room where counselors, doctors and other professionals will enter only after passing a background check. At no point would a visitor need to access the other side of the hallway, not even to use the restroom.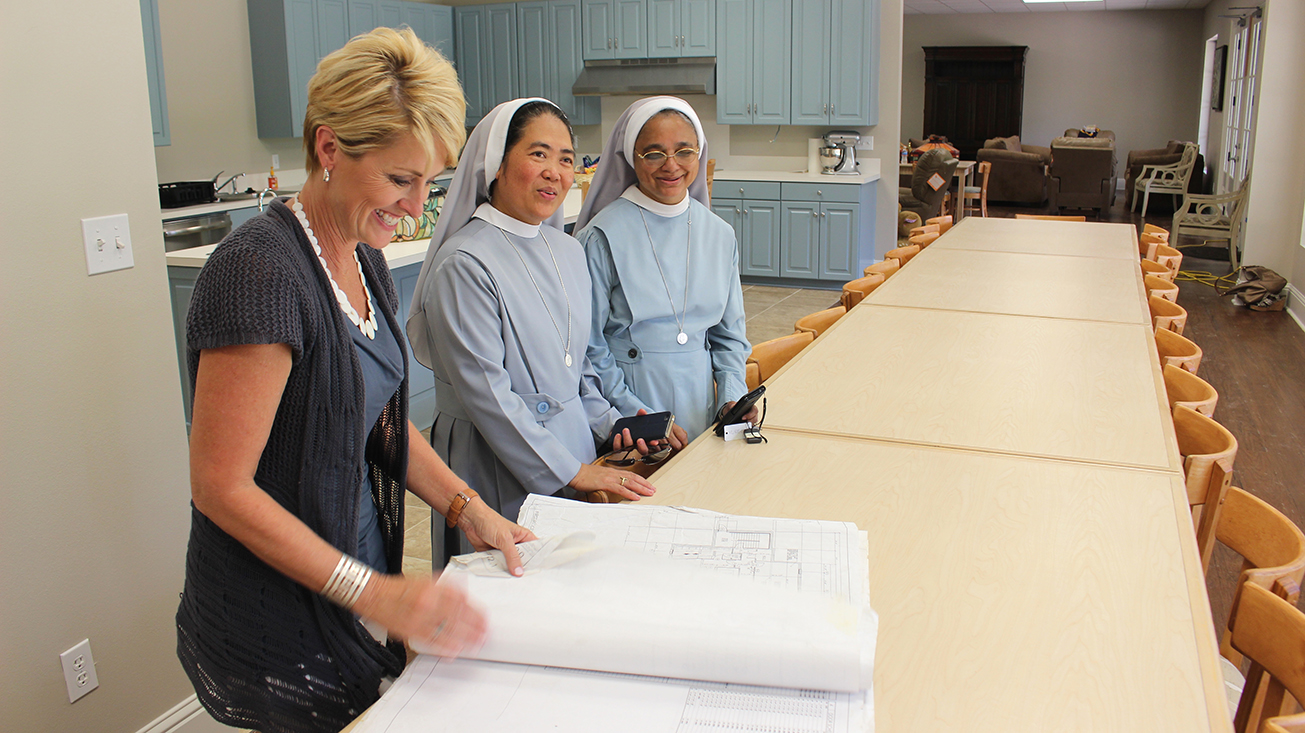 The girls' individual bedrooms are located along a similar hallway upstairs with non-locking doors and with tap-on bedside lamps to provide a quick sense of security. Each room has its own bathroom so the girls have privacy and amenities they likely haven't had in years.
And though this seems grand, it doesn't include all that was outlined in the plans. Remson wanted to add a garage that would allow the nuns a direct and protected entrance to the house, but that—along with a courtyard, a chapel and private living spaces for the nuns—will require more funding.
"It makes me sad that there are only 16 girls that we can accommodate, but Metanoia has to have funds," Remson says. "Through Father Jeff, we were able to solve part of the problem, but you also wish you could do more."
Metanoia has raised about $200,000 through private donors in addition to Bayhi's gift. The organization is not seeking federal funding and is not funded by the diocese.
"Obviously we want to continue the work," Bayhi says. "We depend upon the charitable dollar, so we certainly hope that individuals and church communities come forward and are willing to donate."
 To learn more about Metanoia and how you can give, visit metanoia-inc.org.