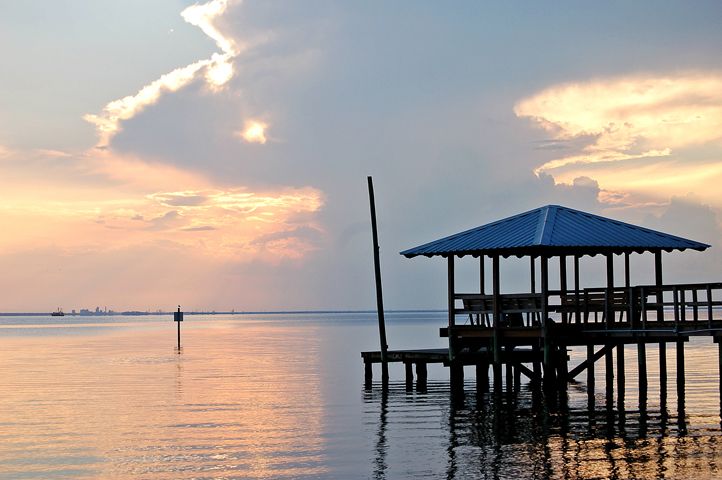 Road Trip: Fairhope, Alabama
Located on the eastern shore of Mobile Bay, Fairhope is known for its small-town ambiance, a thriving arts scene and manicured streetscapes. This part of the Gulf Coast has long attracted Baton Rougeans; Fairhope's neighbor to the south is Point Clear, home to the elegant Grand Hotel Marriott Resort. Further southeast are popular beach destinations Gulf Shores, Orange Beach and Perdido Key. But fans of Fairhope are quick to argue that this hamlet stands out for untainted storybook charm and a weekend-worthy getaway unlike any other.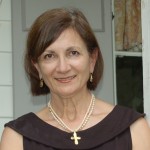 Baton Rouge resident Margie Gaudet and her husband Mike fell in love with Fairhope more than a decade ago while attending a wedding in the area. Subsequent return visits led to buying property, and today the couple is on their second vacation home in the area—a waterfront cottage at Weeks Bay. "We love the relaxed pace," Gaudet says. "It's so calm."
ACCOMMODATIONS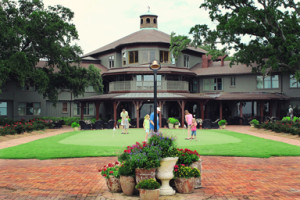 The Grand Hotel is the most popular choice for weekend stays in this area. The resort offers a range of room options and includes two golf courses, tennis courts, a full-service spa, two restaurants and a beach. For travelers who would rather stay in Fairhope proper, Emma's Bayhouse overlooking Mobile Bay is a beautiful choice. It's located next to the Fairhope Municipal Pier minutes from downtown and includes luxury linens, Wi-Fi and wrap-around terraces.
DINING
One of Gaudet's favorite Fairhope eateries is Thyme by the Bay, the brainchild of classically trained chefs Adrian and Rachael Yots, a husband-and-wife team who stock the menu with produce from Black Fence Farms, which they also own and operate. Among the Yots' creations are grouper with fresh cauliflower served roasted, pureed and as a sauce, short ribs with pappardelle, and Moroccan lamb chops. You can savor your meal while overlooking the bay and, if dinner's not enough, return for lunch or brunch.
Gaudet and her husband also like Jesse's, a casual fine-dining steakhouse located a few minutes east of Fairhope in Magnolia Springs. The menu features dry- and wet-aged steaks, bone-in cuts including filets, strips and rib-eyes, as well as fresh Gulf seafood.
SHOPPING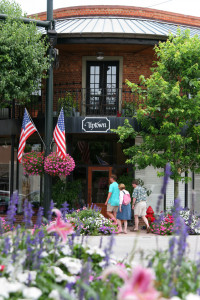 Gaudet says guests come to Fairhope to relax and, of course, to explore the well-known downtown. "It's really cute," she says. "There are a lot of one-of-a-kind boutiques and interesting stores."
Indeed, this revived Main Street U.S.A. is replete with specialty shops featuring high-end items for men and women. Shoppers binge on designer clothing, accessories, fine jewelry, art, antiques and gifts throughout downtown. A favorite stop for ready-to-wear lines from designers Tory Burch, Marc Jacobs, Elie Tahari and others is CK Collection. Two separate stores one block apart serve men and women.
If you want designer duds but are looking for a deal, Gaudet says to head for Hertha's, a lively designer consignment shop featuring top lines in excellent condition.
CULTURE
There are loads of things to do year-round in Fairhope, says Gaudet. Look for the seasonal farmers market held several times a year near the public library downtown. The arts scene thrives in Fairhope, with the monthly First Friday Art Walk that includes outdoor live music and 20 to 30 venues open to the public. Each March, the Fairhope Arts & Crafts Festival is one of the town's most popular events. It's a great place to pick up a piece of classic or contemporary art, says Gaudet. For live theater, visitors and locals enjoy Theatre 98, a community playhouse that stages frequent performances.
RECREATION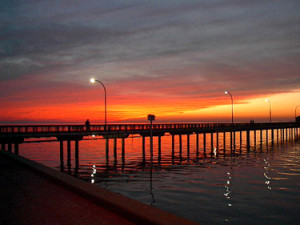 Strolling down the Fairhope Municipal Pier at sunset is a must-do, says Gaudet. Once the site of the community's commercial fishing activity, the original pier was destroyed during Hurricane Katrina. It was rebuilt on the same site and reopened in 2006 and has become the city's unofficial town square. Visitors can walk or fish along the 1,448-foot expanse and also enjoy the waterfront rose garden, a dramatic fountain, picnic tables, a pavilion, a duck pond and a large sandy beach. Gaudet often brings her grandchildren to the area. "It's a fun place to spend an afternoon," she says.
The pier area lends itself to a picnic, and a great place to retrieve fixings is Andree's Wine, Cheese & Things, also located downtown. The gourmet food shop and bakery features a large cheese selection, as well as breads, crackers, meats and spreads. Andree's also serves lunch.
"Fairhope is so sweet. Life just slows down," says Gaudet. "For all the tourists that come, it never feels touristy."
FEEL LIKE A LOCAL
Fairhopers Community Park is a great place to take the kids, with nautical-themed equipment, corkscrew slides, a rope-climbing sphere and a musical-instrument-lined sidewalk. "It's such local flavor," says Gaudet. "And there's an ice cream shop right around the corner. It's the best way to spend an afternoon ever!"