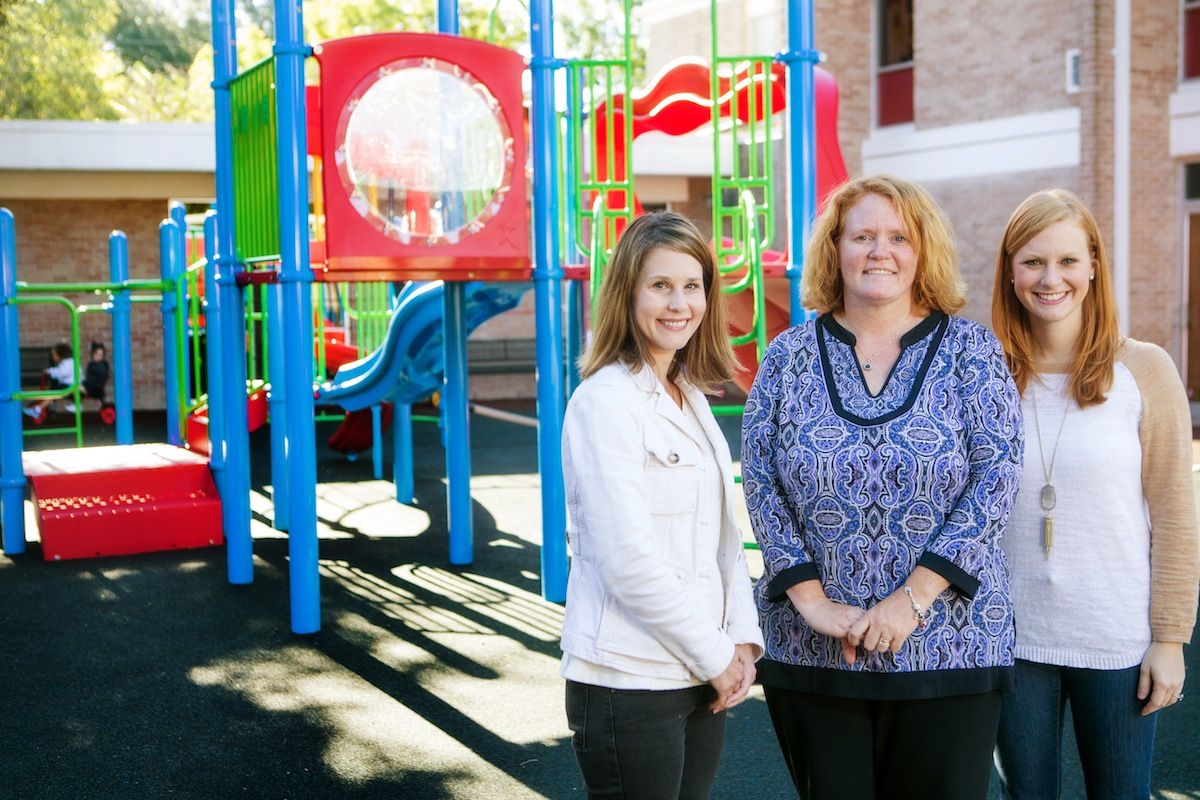 Amber Lousteau was a beloved teaching aide at Trinity Episcopal Day School for 19 years before she lost her battle with cancer in 2009. She touched many young lives while working at the school. When it came time to launch a financial campaign to renovate the preschool playground, Trinity decided to name the new area in honor of the employee who spent so many years tying loose shoelaces and brushing off tender skinned knees on its grounds.
"Amber Lousteau had former students who were now all over the country," says Brooke Johnson, development director at Trinity. "And when they heard what we were trying to do, so many jumped on board."
Amber's daughter Jennifer Lousteau, a second-grade teacher at the school, helped launch a social media campaign to get in touch with former students. The goal was to update the playground and make it modern, safe and durable. The school contracted with Quality Court Industries, which specializes in design, construction and resurfacing play surfaces. They also worked with landscape architects Smith & Baker to build a brick bench and a butterfly garden.
"It was wonderful hearing from Miss Amber's former students and friends who had so many fond memories of their days at Trinity," says Johnson. "Days that they spent on the very playground we were renovating."
Trinity needed $150,000 to make the dream a reality. It was a daunting goal. On typical annual campaigns, the school raised at most $60,000.
But in February, Trinity broke ground and announced that with the help of all of Amber's former students and friends, they had raised more than $190,000. The playground was ready for climbing and sliding in October.
"Trinity is so thankful to all of the people who supported our campaign," says Johnson. "The outpouring of love and support is a true testament to the many lives touched by Trinity Episcopal Day School."