Pillow talk: Sleep consultant Katie Dallimore helps create happy nappers and quiet nights
Most new mothers enjoy no shortage of unsolicited advice from strangers: in the checkout line at the grocery, in the waiting room, at family gatherings. Words of wisdom are proffered freely by anyone who's raised a child of their own. But when Katie Dallimore gives advice, she's got extra credentials to back it.
A mom of four—including triplets—and a certified sleep expert, Dallimore has completed more than 250 hours of research and study through the Family Sleep Institute. Now she is helping other families establish a sleep schedule and get some rest through her consulting company, Counting Sleep.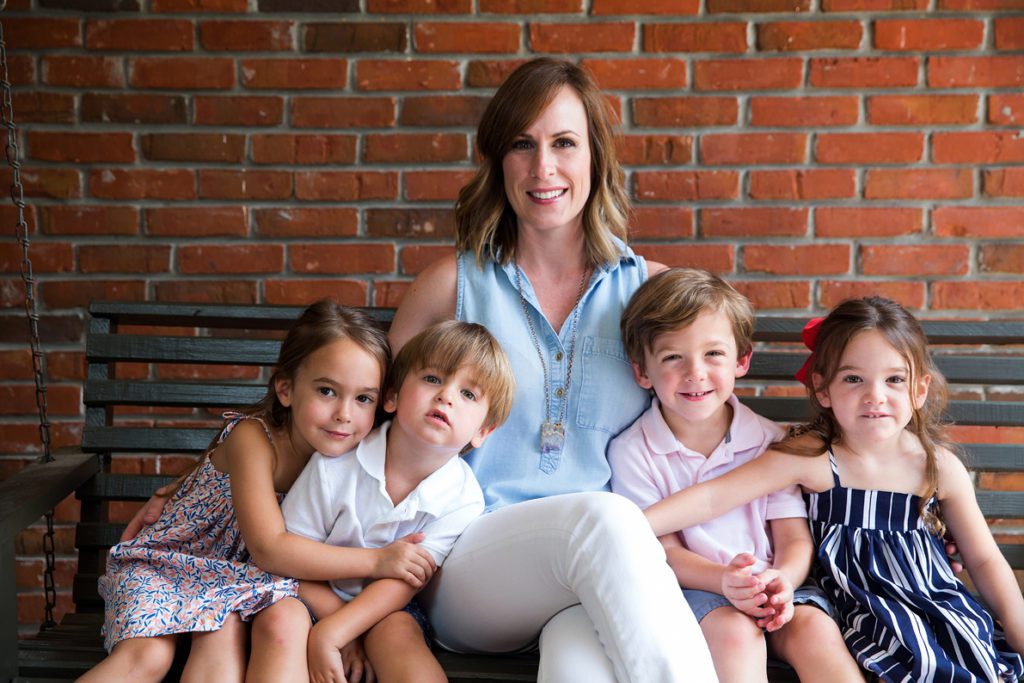 But even before starting her certification process, Dallimore had her infant triplets sleeping through the night. As a mom of multiples, she says she had no choice but to "pick a plan and stick with it." She kept her babies on a schedule of when to feed and when to sleep, and she had them sleeping through the night within a few months—leaving her well-rested enough to run her business, Stella Boutique. When they were nine months old, though, Dallimore decided to close her shop's doors to spend more time with the kids. Three years later, the children's sleep troubles began, which ultimately prompted her new career path.
"My son started waking in the middle of the night. Screaming, coming out of his room—and nothing would calm him down," Dallimore recalls. "His behavior got worse and worse. My sweet, rule-following boy turned into a monster. The teachers noticed it too. I didn't know what happened and I was afraid something was wrong," she says. They took him to a neurologist and a psychologist. ADD medicine was suggested for the 3 1/2-year-old. "Maybe for some kids, but it wasn't the answer for me," she says. There were many theories floating around—OCD, anxiety, ODD, ADHD, she says. "But the first thing we needed to address was his sleep." Dallimore agreed to put her son on a mild sleep medicine, temporarily, to help him get back on his schedule.
"Everything returned that had been lost for a couple of months while he was sleep deprived. He was sweet, patient, and could focus," she says. "After he and I got sleep, I started doing some research." That's when she found the program that eventually allowed her to become a consultant to help other parents with night terrors, night wakings, bedtime fears and anxieties, eliminating feedings, trouble with naps, and other common problems.
In her work, Dallimore follows all recommendations laid out by the American Academy of Pediatrics for safe sleep practices. She offers no medical advice but is able to partner with pediatricians to supplement their knowledge on sleep practices. Her coursework also encompassed sleep training for children with special needs, sleep training for multiples, and behavior modification.
The first step for new clients is a 15-minute call to see if it's something they want to do. "You have to be willing to make the changes," she says. "It's really important that both parents are on board and supportive." There's a form that must be filled out, a detailed list of questions covering nighttime routine, whether or not the child eats at night, what their room looks like, and more. From there, she sets up an hourlong in-home consultation—or a consultation via Skype for out-of-town clients. Methods are discussed—gradual or more direct? Then, Dallimore develops a customized sleep plan for the family. "There will be no question of what they need to do—from what their nap needs to look like to how the room needs to be set up," she says. "I will give the sleep plan and will be with them for two weeks," she says, with a daily phone call and unlimited email access during business hours. "We can see results as soon as three or four days." She adds that she doesn't charge extra for multiples. "That wouldn't be fair," she says with a smile.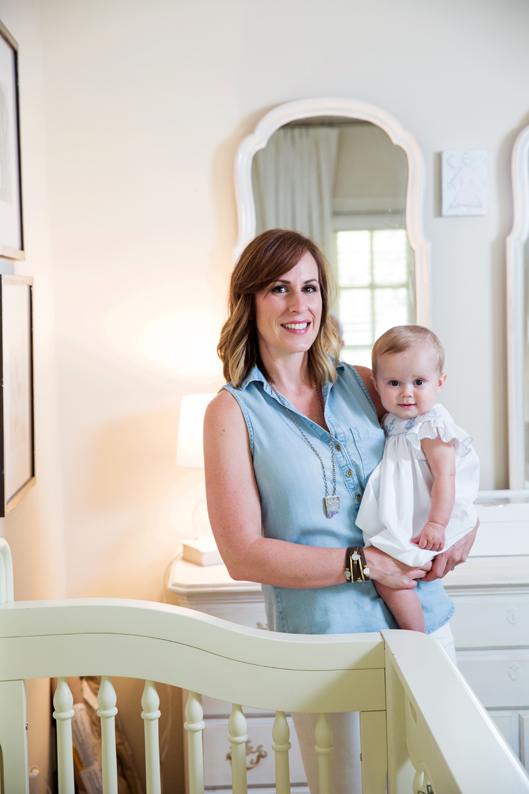 Dallimore plans her consultations around her time with her own kids. "I'm not going to take away from what I have with them," she says. "This is something I can do from home and work into our schedule. I'll still be there cooking dinner every night—whether they eat it or not."
Many people, Dallimore attests, automatically assume that with four children, she never gets any sleep. "The more I heard this, the more I began to realize how many people accept unhealthy sleep habits to be normal and just a part of having children," she says. "They don't realize that their children's sleep problems are all solvable and preventable."
For more information on Dallimore's company, see counting-sleep.com.