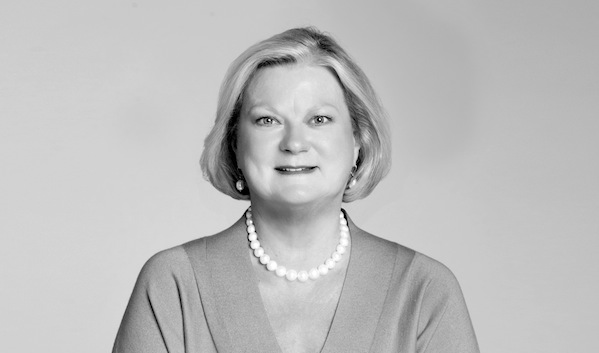 In Character: Phyllis McLaurin
CONSIDERING, she had a long career in the corporate world and has coupled her love of finance with a desire to help nonprofits in need. She has essential gifts, and she uses them for the betterment of the community.
CONSIDERING, she retired in 2012 after 42 years in the banking industry, most recently serving as senior vice president and market manager for JPMorgan's private wealth management for both the Baton Rouge and Lafayette markets. At the beginning of her career, in North Carolina, she was one of the first females to enter the management-training program at Wachovia Bank & Trust. "That really gave me a broader vision of banking. I saw long-term possibilities for growth."
CONSIDERING, she started volunteering in the community as soon as she moved to Baton Rouge in 1977. She knew very few people and found friends through various organizations. "I get tremendous joy by giving back. I don't believe our gifts and talents should be kept to ourselves."
CONSIDERING, she has served on various boards in the area including Baton Rouge Symphony Orchestra, Ollie Steele Burden, Quota Club International, Camp Fire Boys and Girls, Medical Center of Baton Rouge, YWCA and American Institute of Banking. "I like to go into an organization and try to help them maximize the resources they have by evaluating their needs and helping them transition those needs to volunteers. Nonprofits are about more than just fundraising—we are focused on providing the needs that the organization was actually created for."
CONSIDERING, she has also volunteered at organizations, including Capital Area United Way, Baton Rouge Area Chamber, Baton Rouge Arts Council, Louisiana Resource Center for Educators, Junior League of Baton Rouge, Catholic High and more. "It's not an issue of my not being able to say no. It has always been that I've wanted to do everything I was asked to do if possible."
CONSIDERING, she has a special passion for her work at Baton Rouge General Foundation. She has served on the board for three terms over the years. Starting in January, she will be board chair for 2015-2016. She has made a great impact on growing its Legacy Program. "It's a program to reach out to people who understand the mission of the hospital and want to list the hospital as a beneficiary after they are gone."
CONSIDERING, she became a reading friend through Volunteers in Public Schools—a weekly effort she adores. She helps a young girl at Magnolia Woods Elementary and claims that it is the highlight of her week. "I have a whole new appreciation for the importance of volunteers in our local schools."
CONSIDERING, she has been married to Lee for 38 years, and they have three children and six grandchildren. Since retirement, she has relished the extra time to spend with family and friends.
CONSIDERING, she is seizing the day. "When I was young, I was always looking for the next run. I've kind of stopped looking to the future. I want to give back and slow down. Now every day is a new day, and I want to take what comes."