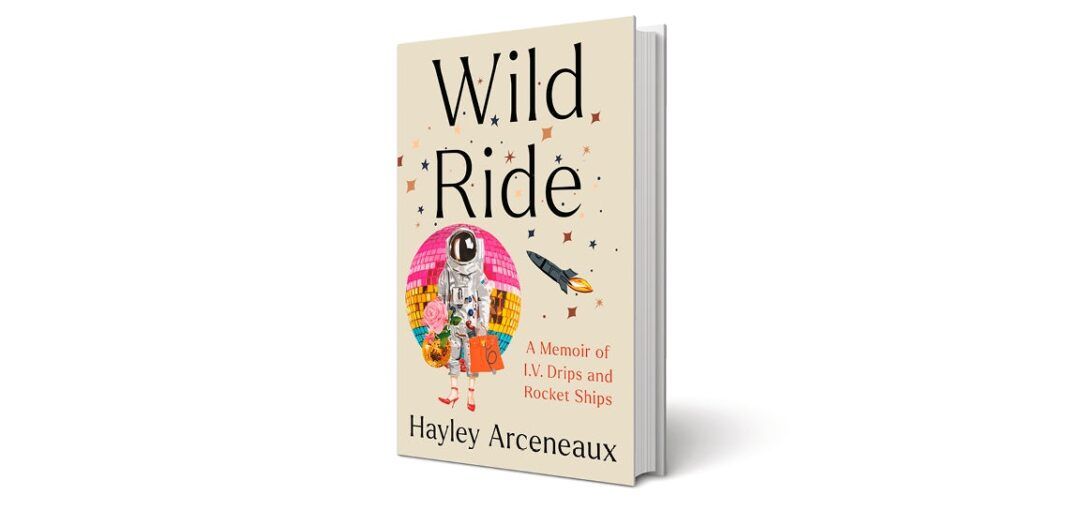 Off the page: 'Wild Ride'
---
She couldn't see them, but they could see her. In fact, eyes all over the country had fixated on St. Francisville native Hayley Arceneaux, then a 29-year-old physician assistant at St. Jude Children's Hospital in Memphis, as she blasted off in September 2021 as one of the passengers on SpaceX's Inspiration4 mission, the first civilians-only spaceflight to orbit the earth. Her involvement meant other firsts for space, too. First cancer survivor. First person with a prosthetic joint. And the youngest American shuttled into the stars. But as she hung upside down in the weightlessness of the Crew Dragon capsule, waiting to hear the voices of St. Jude patients asking her questions as she looked into the camera, she knew that her journey to inspire others impacted by pediatric cancer wouldn't end after a splashdown in the Atlantic. 
Featuring a cover image painted by inRegister's September 2022 cover star Ashley Longshore, Arceneaux released her first book, Wild Ride: A Memoir of I.V. Drips and Rocket Ships, one year after her historic flight. A national book tour followed, with more opportunities to share her story of family, fighting spirit, and life-saving science.
"When I was a student at St. Joseph's Academy in Baton Rouge, I was on the staff of the school newspaper, but this was my first real jump into writing," Arceneaux tells inRegister. "My dad was a journalist, though, and this is definitely something I wish I could share with him."
Tributes to Arceneaux's late father Howard burn bright through the memoir, which traces Arceneaux's life from her bone cancer diagnosis at age 10 to her studies in pursuit of her dream career at St. Jude, and to her training for the Inspiration4 mission. It isn't just a journal of experiences, though. In all the recounted chaos of hospital visits, the elation of world travel, and the burden of grief, a message of perseverance dominates the narrative.
"Everyone has been through tough times in life, and I hope that they can read this story and know that it's possible to find happiness where you are, exactly as you are," says Arceneaux. "Especially for women, I want this to dare people to explore the planet and push themselves out of their comfort zone to say yes to opportunities that could change their life. It gets better. It gets so much better than you could ever imagine."
For more from our interview, click here.