Off the Page: Julia Reed's South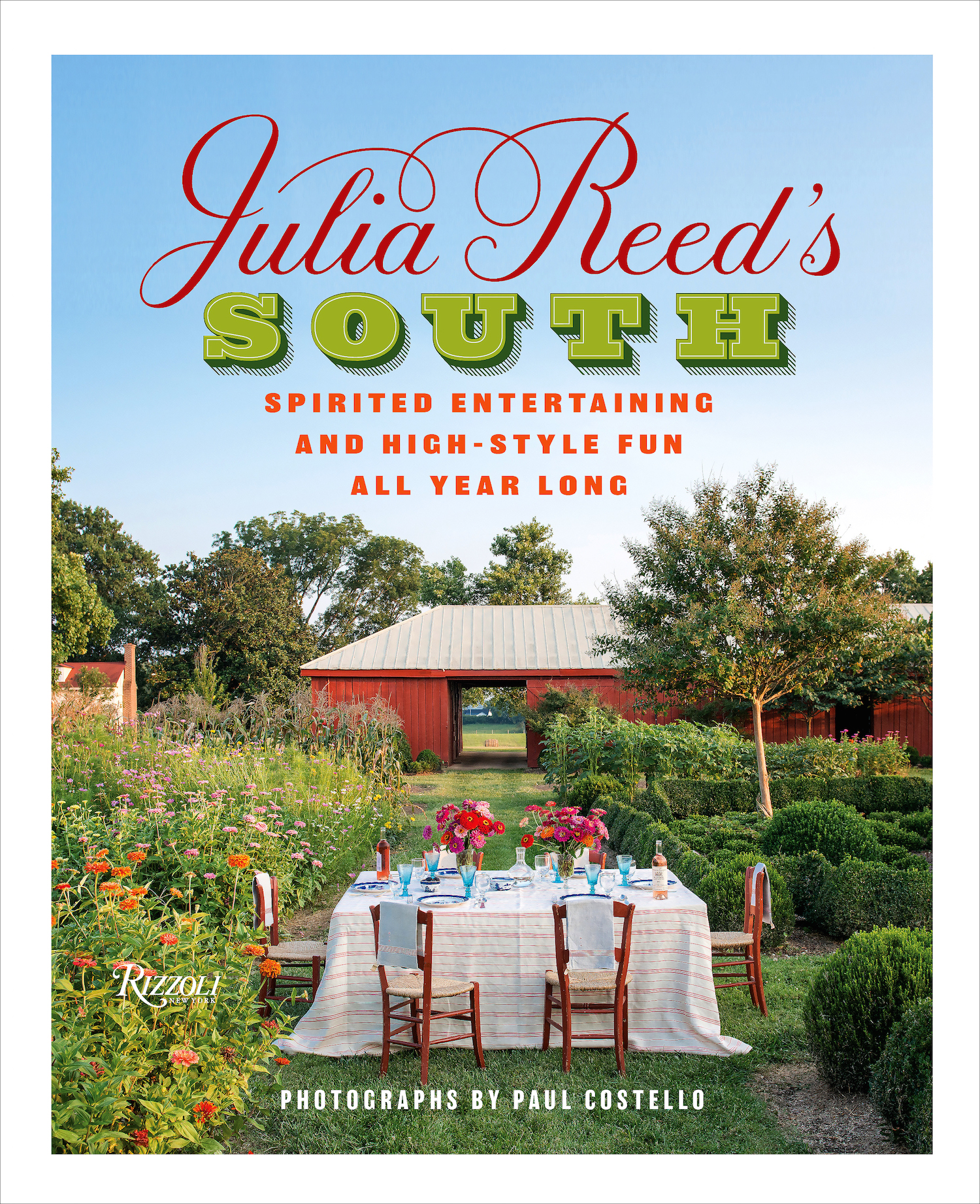 Julia Reed may be known best for her witty prose, but the Mississippi Delta-born writer has always had a parallel passion for entertaining. Growing up in a land lacking the liveliness of her current home of New Orleans, Reed was only 11 when she whipped out her mother's Julia Child and whipped up a quiche lorraine for a house full of grownup guests. Her previous books have borne titles like Ham Biscuits, Hostess Gowns and Other Southern Specialties and But Mama Always Put Vodka in the Sangria. So it was only a matter of time before she went from playfully examining the rites and rituals of the Southern hostess to sharing some of her own secrets.
In the introduction to Julia Reed's South: Spirited Entertaining and High-Style Fun All Year Long, Reed gives credit to the late Bunkie-born entertaining expert Lee Bailey for penning books that gave her the courage to celebrate her Southern heritage—and to do it in a way that's more fun than fancy. For her own lushly photographed guide, Reed presents 11 seasonal party ideas, from a "Cold Creole Supper" to a "Tomatopalooza" to a "Fall Hunt Breakfast."
She uses these events to transport readers to special places in her life—the daffodil-strewn lawn of her childhood home in Greenville, a picnic-perfect sandbar in the Mississippi River, a historic French Quarter shotgun house. Reed offers full menus and table-setting ideas for each affair, with recipes that veer just far enough from traditional Southern fare to be fresh but still familiar. Grilled deviled crab and cheese sandwiches are served on gilded "Old Paris" plates. Farm-fresh zucchini is the star of a pudding soufflé served with creamy tomato sauce. And pots de crème get a Louisiana kick from café au lait and crumbled pralines.
"The best reason to have a party is to have a good time, to bring together people you already love or want to know better, and, hopefully, to eat and drink well in the bargain," she writes. "The main thing is that it all should be a pleasure—the planning, the list-making of guests and groceries, the decoration of your table, even if you have time only for a bowl of fruit or a couple of low cylinders of grocery store roses."