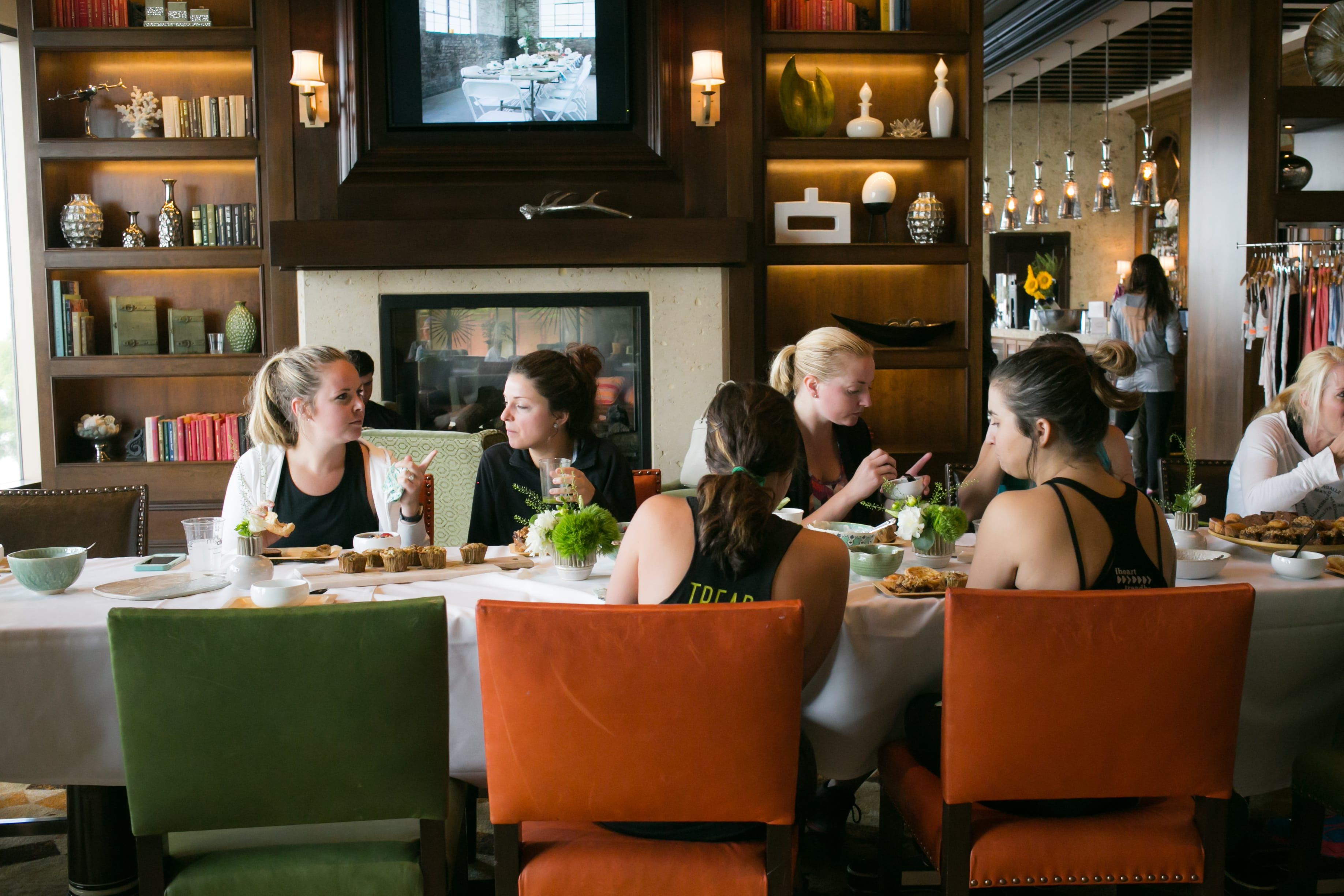 From the October issue: TreadBR gets buff for brunch
L'Auberge Hotel & Casino usually doesn't include the words "Pilates studio included" on any of its advertisements, but on one early morning this past September, that's exactly what people came for as part of a fitness pop-up event hosted by TreadBR.
Organized by TreadBR founder Nicole Williamson and Magpie Café owners James and Lina Jacobs, Tread to Table events like this one came into being when Williamson—after spending time different fitness studios in New York and London—decided that the Baton Rouge scene could use a boost. Whenever Williamson and the Jacobs have time to organize it, Tread to Table invites guests to a new, interesting location—be it a casino, an art gallery or an old record shop—for a Pilates class under Williamson's guidance, then finishes off the morning with a homemade healthy breakfast from Magpie. From paleo frittata to parfaits, quiches to coconut yogurt, the spread is enough to encourage anyone to sweat for a sweet reward.
To learn more about Tread to Table events and the partnership between TreadBR and Magpie Café, check out our article from the October issue of inRegister, available on newsstands now.