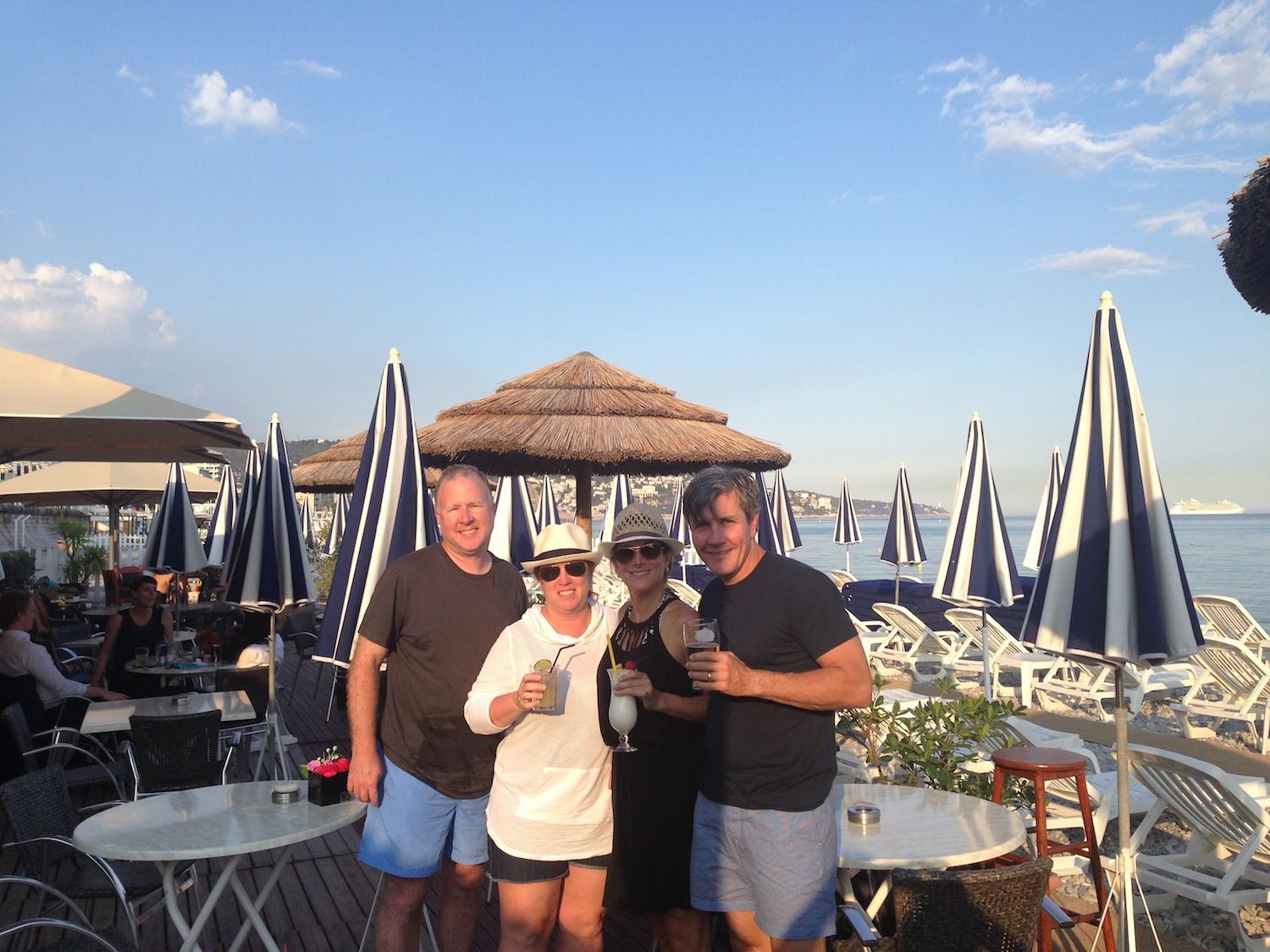 Travel Journal: Nice, France
Seen through the eyes of Wende Conners
Who Went: Wende and Trey Connors, along with Scot and Les Hixon
We went because: We decided to take this trip to celebrate 20 years of marriage.
Hotel recommendation: Hotel Le Negresco, a National Historic Building situated on the Promenade des Anglais across from the Mediterranean. It has an eclectic and colorful collection of art objects and furniture. Each floor and each guest suite is uniquely decorated.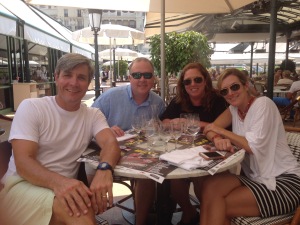 Where to eat: L'Acchiardo in Old Town (Vieux Nice)
Favorite dish on the menu: Boeuf bourguignon over spinach gnocchi
Item of clothing you shouldn't leave home without: At the beach, shoes are a must because it is very rocky. (Bathing-suit tops are optional.)
Favorite historic land- mark: Castle Hill is more hill than castle. We climbed nearly
300 feet of stairs to the top for the sweeping panorama of Nice and the Bay of Angels. Definitely worth the climb!
Favorite local attraction: The Cours Saleya outdoor market has everything from flowers, fruits and vegetables to spices, cheeses, olives, jewelry, art and antiques.
A great experience off the beaten path: A cab ride to Vino e Cucina for an amazing Italian dinner.
Worth the splurge: A day of shopping, dining and people watching in Monaco—and a quick run through the casino.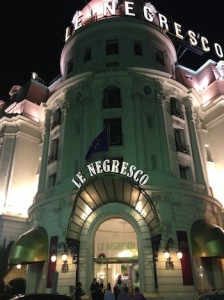 Not Worth the splurge: Cannes, unless you are going to the film festival.
Something surprising: Communication and traveling by train along the coast were both very easy.
Insiders' tips: Some restaurants are closed between lunch and dinner, so look for "continuous service" signs during those hours.