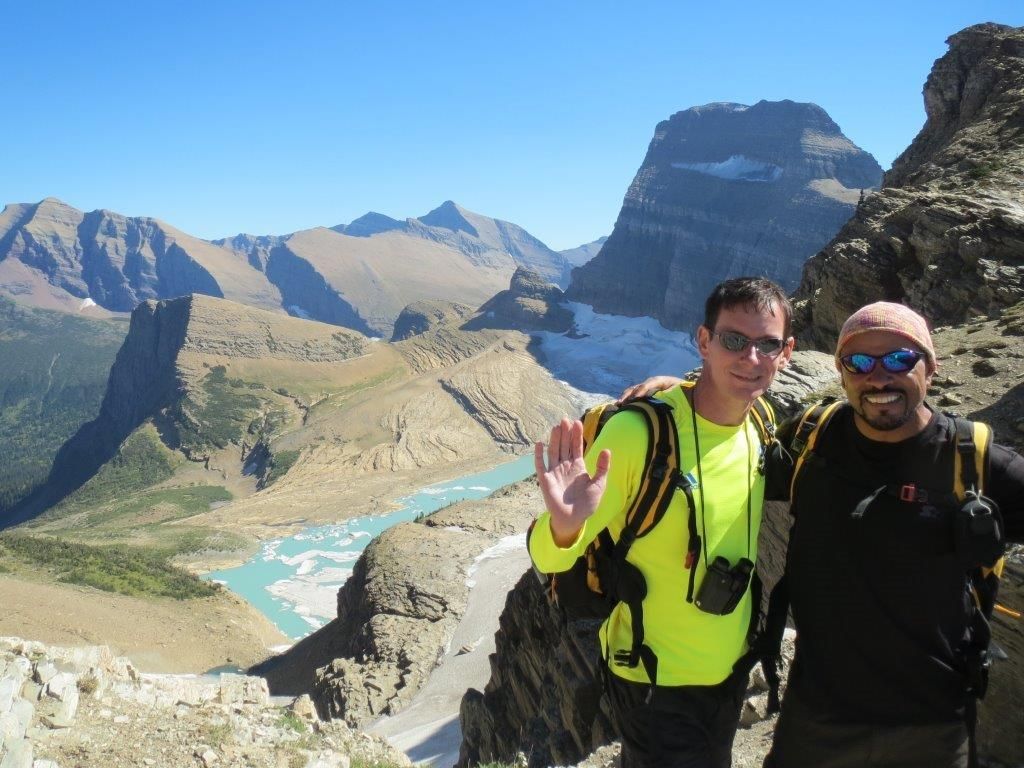 Travel Journal: Montana & Alberta, Canada
Seen through the eyes of Leonard Augustus and Thomas Telhiard
We went because: We first visited nine years ago and fell in love with the place.
Hotel recommendations: In Montana, the Many Glacier Hotel. In Alberta, the Prince of Wales Hotel.
Where to eat: Lake McDonald Lodge and Bel Lago in Waterton.
Favorite dish on the menu: At Lake McDonald Lodge, the antipasto salad and steak. At Bel Lago, everything we had was good—including the wine.
Items of clothing you shouldn't leave home without: Hiking boots and rain gear.
Local attractions worth a drive-by: Logan Pass and the Going-to-the-Sun Road.
A great experience off the beaten path: It's not really off the beaten path, but we loved the Crypt Lake hiking trail in Waterton. Replete with a ledge leading to a ladder climbing up into a tunnel, and a steep cliff with a cable to hold for support, it has a spectacular finish at a beautiful alpine lake. Also, the Alderson-Carthew trail in Waterton offers arguably the most spectacular views of both the Glacier Park and Waterton mountains. Both of these trails are full-day hikes, but so worth it.
Worth the splurge: Staying in the Many Glacier Hotel, which dates back to 1915. The scenery is unbeatable. Request a room with a view and a claw-foot bathtub.
Not worth the splurge: Dinner at the Prince of Wales Hotel.
Something surprising we learned on the trip: The live entertainment in the lodges and hotels is a treat by any standard. Also, the servers at The Prince of Wales Hotel are from around the world and are trained artists. The young lady who made our special breakfast was also a harpist by night. We were also pleasantly surprised to meet young Louisianans working in the parks and loving it.
Insiders' tips: Do not overplan, as the weather constantly changes. Also, if you're in Waterton during the fall, watch for elk in the evenings near Buffalo Paddock or Bow Valley Parkway. The bull elks bellow and gather harems of cows. It's a mystical experience.
We would suggest this trip to others because: The beauty of the mountain environment is incomparable and can be experienced at so many levels. For example, hikers and climbers have access to over 700 miles of trails through the parks, while those not interested in leaving their vehicles can experience Going-to-the-Sun Road, a 50-mile-long spectacular design achievement.