Modern manners: Red Stick Refinement teaches the art of etiquette
---
To April Palombo Setliff, a good dinner conversation is a lot like a game of tennis. One person serves up a question over the centerpiece, then another answers it and volleys a question of their own to another fellow diner. Played well, the game continues right through dessert, and everyone walks away a winner.
But dinnertime in the digital age often looks a lot different. Guests have their eyes focused on the little screens that sit beside their plates, only looking up occasionally to pass the salt or mumble the answer to a question before returning to their virtual realities. The game is over before it starts.
Enter Setliff and her new business, Red Stick Refinement. Through hands-on "modern etiquette" classes, she hopes to help children, teens and young adults incorporate classic manners into a contemporary lifestyle.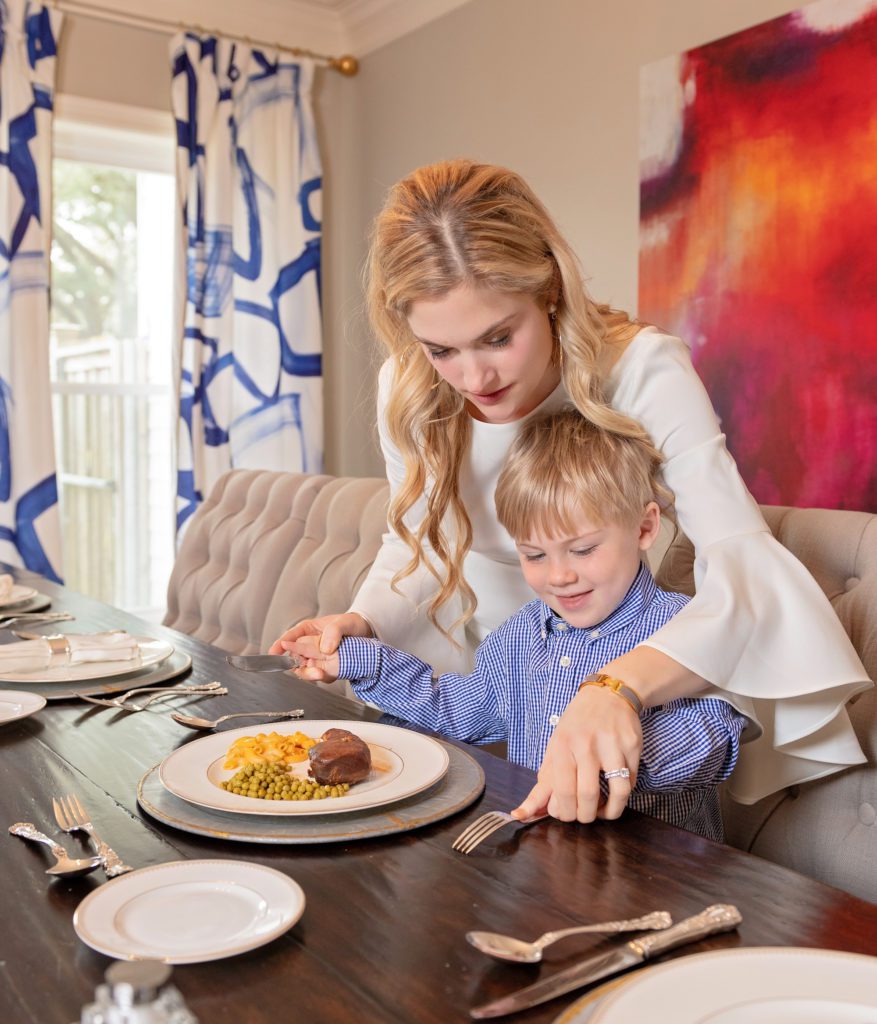 "In today's digital world, kids aren't being taught interpersonal skills," Setliff says. "I saw that need, and I wanted to do something about it. I wanted to help give them the confidence to communicate with others and to handle any social situation."
Setliff, who holds a business and entrepreneurship degree from LSU and has a day job establishing credit for international customers at Omni Industries, was inspired to launch her etiquette training firm after a lifetime of learning about manners from her grandmother.
"She was always the best hostess," Setliff says. "She knew how to make a guest feel good from the moment they walked in her door. She taught me that there is fun in entertaining."
Armed with the silver flatware passed down by that grandmother—and a curriculum from the American Academy of Etiquette, through which she became certified in New York City in January—Setliff now welcomes young people into her home to learn everything from eye contact and handshakes to holding a knife and, of course, holding a good conversation. She has taught etiquette classes for LSU sorority members and at a local high school, and for these older groups she places a special emphasis on etiquette in the online realm. No matter the age of her students, the main focus of every lesson is on teaching thoughtfulness and consideration of others.
"When people think of manners and etiquette, they sometimes think it's stuffy or judgmental," Setliff says. "But it's actually the opposite. It's really about showing respect for other people."