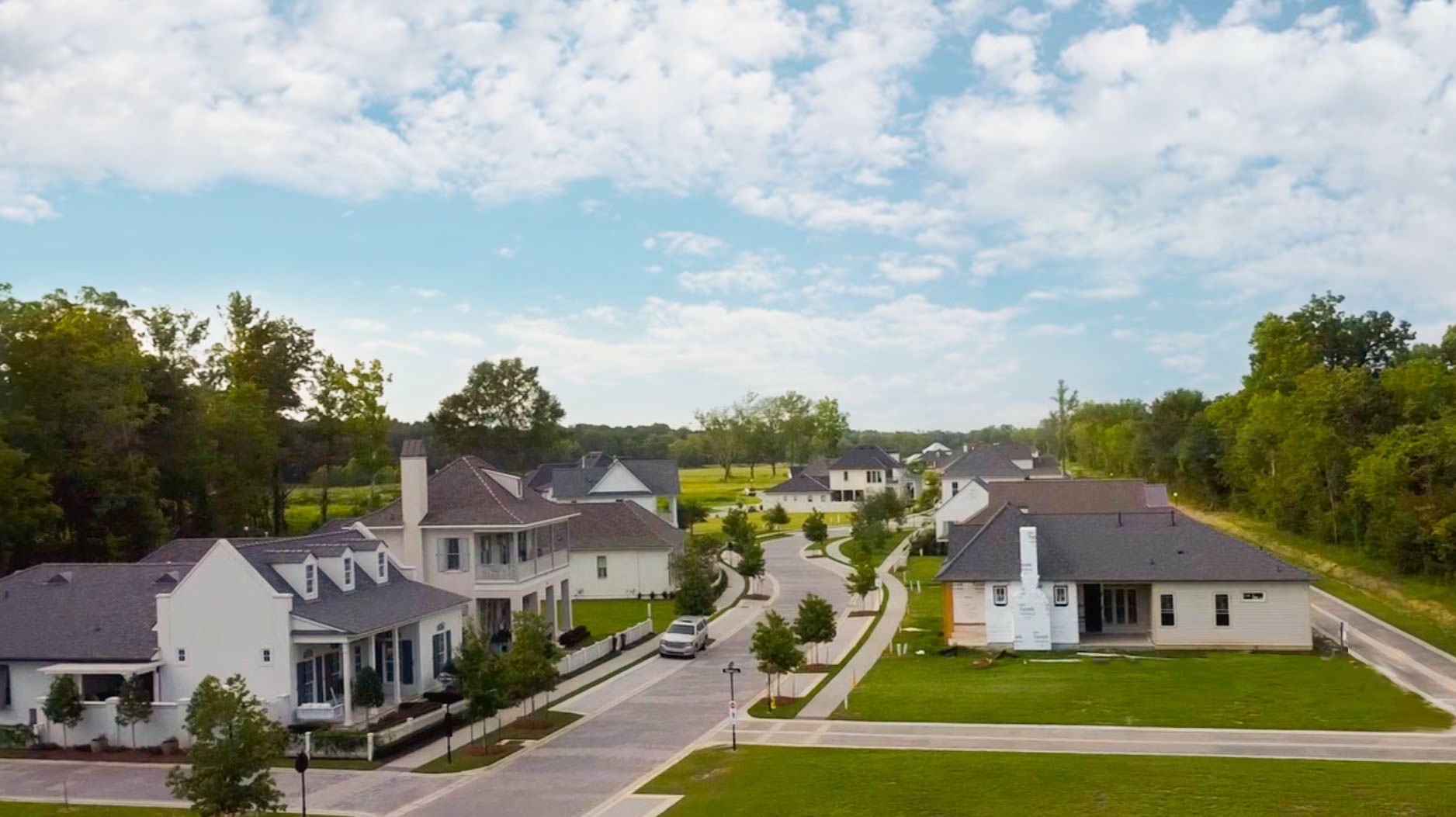 MarketWatch: Pointe-Marie, sponsored by Pointe-Marie

Pointe-Marie, Baton Rouge
Pointe-Marie is a new village that continues the tradition of memorable small towns and villages across Louisiana and America. Streetscapes lined with brick streets and sidewalks, Louisiana architecture, front porches and picket fences encourage a deep sense of community. Amenities like nowhere else in Baton Rouge, and an engaging Village Center offering foods, events, festivals and gathering in multiple outdoor venues—a short walk from every home within the village.
---
Click the video to see one resident's journey to finding their dream home at Pointe-Marie.
---
Pointe-Marie is thrilled to begin hosting events again. Up first, a virtual "Cooking On Pointe" with Jay Ducote and Patty-G. Register today for the event on September 15th.
---
VIRTUAL TOUR [ Click for slideshow ]
---

For more information on homes and lots available contact us or stop by Pointe-Marie's on-site Discovery Center (Located at 14200 River Road, just west of L'Auberge Casino.
Pointe-Marie Community Real Estate, LLC | 14200 River Road | Baton Rouge
(225) 769-8900 | pointemarie.com
Lee Anne Miracle, Broker
(225) 402-9252| [email protected]
Donna Prejean, Salesperson
(225) 571-0402 | [email protected]