LSU alumna Sevetri Wilson's success is helping nonprofits and inspiring other entrepreneurs
---
Sevetri Wilson is eager to share what she knows, and she hopes you'll pay it forward.
In October 2022, the 35-year-old Hammond native made national headlines when she raised $35 million for her New Orleans-based startup, Resilia, which provides software for nonprofits.
Wilson is the sole founder of the platform, and she stands out in the startup world as a non-technical founder who is also a Black woman in Louisiana. "People ask, 'Why are you still there?'" says Wilson. Many startup companies consider it far easier to find employees and investors in bigger cities. "But it's extremely important to me to cultivate talent where I'm from."
As a consultant, Wilson has been helping nonprofits and their funders make a bigger impact for more than a decade, starting with her first company, Solid Ground Innovations. Now with Resilia, you can carry her perspective in your pocket. "We'd come in and work with these nonprofits and these large funds," says Wilson. "But the likelihood of that work continuing once we left was very rare. I thought about how we could use technology to essentially productize the service and deliver it through a software solution. We've also drastically driven down the cost, making it affordable to almost everyone."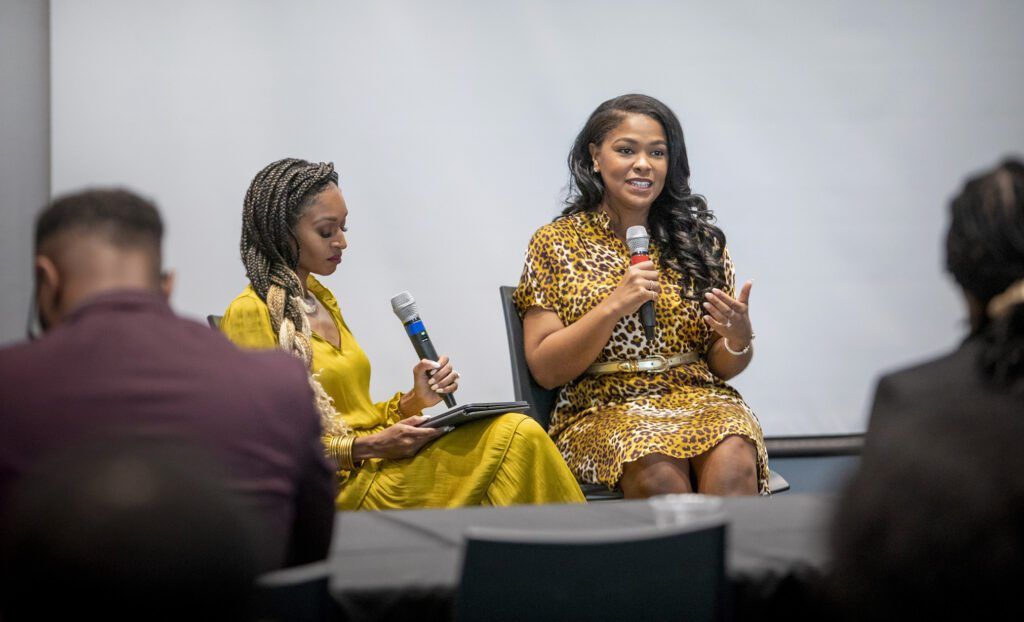 Wilson describes the nonprofit world as "historically tech-averse." But the pandemic forced a few hands to the keyboard, where Resilia's funder database, one-on-one coaching, and data dashboards were waiting. "Before, people would say, 'I've never made a Zoom call, I've never used technology in this way.' The pandemic essentially gave them no choice. It sped up our growth for sure. It allowed us to break down barriers people may have had pre-pandemic," says Wilson.
Sherreta Harrison of the Baton Rouge-based social change nonprofit MetroMorphosis appreciates the digital evolution. Since 2020, she has helmed the organization alongside founder Raymond Jetson in a "intergenerational co-leadership" structure that provides a full perspective of the challenges faced by the people they serve. MetroMorphosis works to transform communities by mobilizing their citizens and recognizing and activating existing assets. Harrison is a graduate of one of the company's strategies, the Urban Leadership Development Initiative.
At nonprofits, she's seen information "locked away in a file cabinet" or kept in the head of a departed employee. Now with Resilia, "we're all working in the same space," says Harrison. And with the sophisticated analytics, Harrison can see the impact MetroMorphosis is making.
Another longtime local client of Wilson's is the Huey and Angelina Wilson Foundation, which focuses on human services and prison reentry as well as education and healthcare. As early adopters of Resilia, these organizations were able to shape the platform through their needs and feedback. Wilson also values how both translate charity into "restorative justice." "This is what we should be doing," says Wilson. "It's our responsibility as citizens to support communities."
Even if you don't have a nonprofit, you can benefit from Wilson's experience in the two books she's written, Solid Ground: How I Built a 7-Figure Company at 22 with Zero Capital (2019) and Resilient: How to Overcome Anything and Build a Million Dollar Business With or Without Capital (2021). The themes are the same, even as her success has continued to skyrocket. Potential is there–let's unlock it.
There are overwhelming days, times when she has to pull a colleague aside after repeated slights ("I need you to know how this landed with me") or draft an email she won't send, but she's skilled at recentering herself. "I reluctantly use the words 'emotional' or 'take emotions out of it,' because sometimes a woman does the exact same thing a man does and the woman is considered emotional while the man is seen as acting with passion," she says.
It was during Wilson's time at LSU, where she was a first-generation college graduate double-majoring in history and mass communication, that she found her footing. "I was in a sorority and in student government. I was one of those students who would use my professor's office hours to talk about not only my experience as a student but how I could be a better student overall, how I could really engage." She also learned the power of communication and started an online student newspaper called BNOW ("Black News Our Way").
Communication is key for a fledgling startup. "You have to create a convincing argument for why you're the person to build this thing," says Wilson. "As you matriculate to series B, you have to mix storytelling and ability to sell the traction of the company."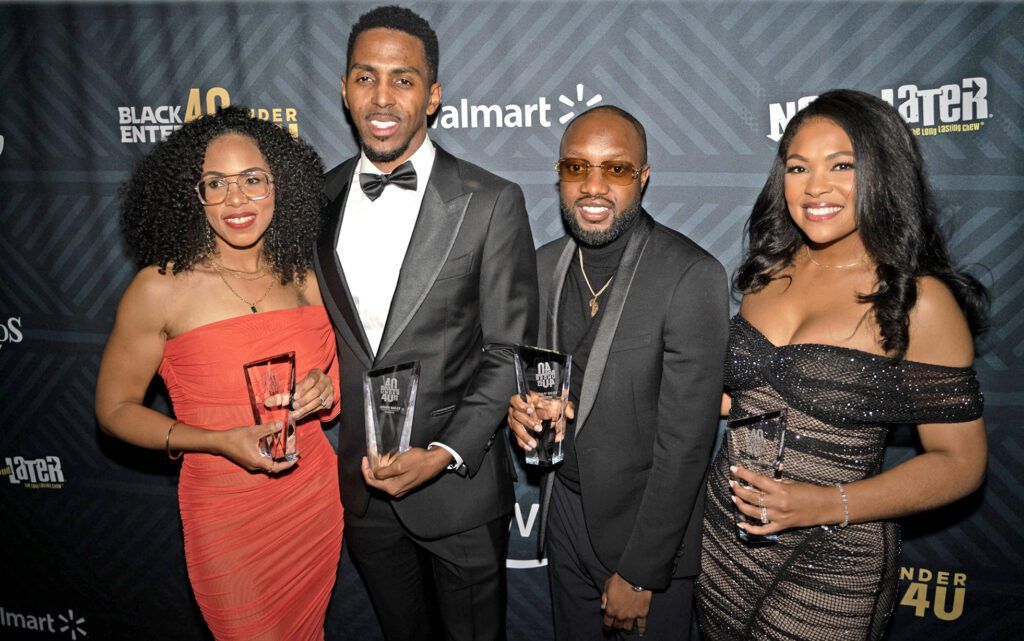 The $35 million raised last fall will allow Resilia to double in size, with plans to hire another hundred employees in the next year. The platform will also add the ability to accept donations. Resilia has offices in New York and Mexico City, but Wilson is set on keeping her base in New Orleans.
"I think usually when founders start in Louisiana, as soon as they get funding, they relocate. You see that happen a lot," says Wilson. But in the past two years, Louisiana startups Waitr, Lucid, and Levelset have all had big "exits," or acquisitions by larger companies. "It's proven that you actually can build a company in Louisiana and exit from here. I have definitely been part of that community that believes that. I just know that if everybody leaves every time they get a little funding, then when we talk about creating jobs and creating high-paying jobs in this field, if you don't have the companies to send people through, then they can technically never get to exercise these skills or even be part of the tech ecosystem at all. It takes people building their companies here and staying here for you to create an ecosystem."
Wilson maintains close ties to LSU. She sits on the LSU Foundation National Board, and in 2019, she created a scholarship endowment in honor of her mother, Shirley, who passed away in December 2008, during Wilson's final months at the university. A single mother, Shirley supported a six-person household on a $26,000 salary. "My mom was very focused on ensuring that I had the right people around me and ensuring I had education," says Wilson. "Everything else was up
to me."