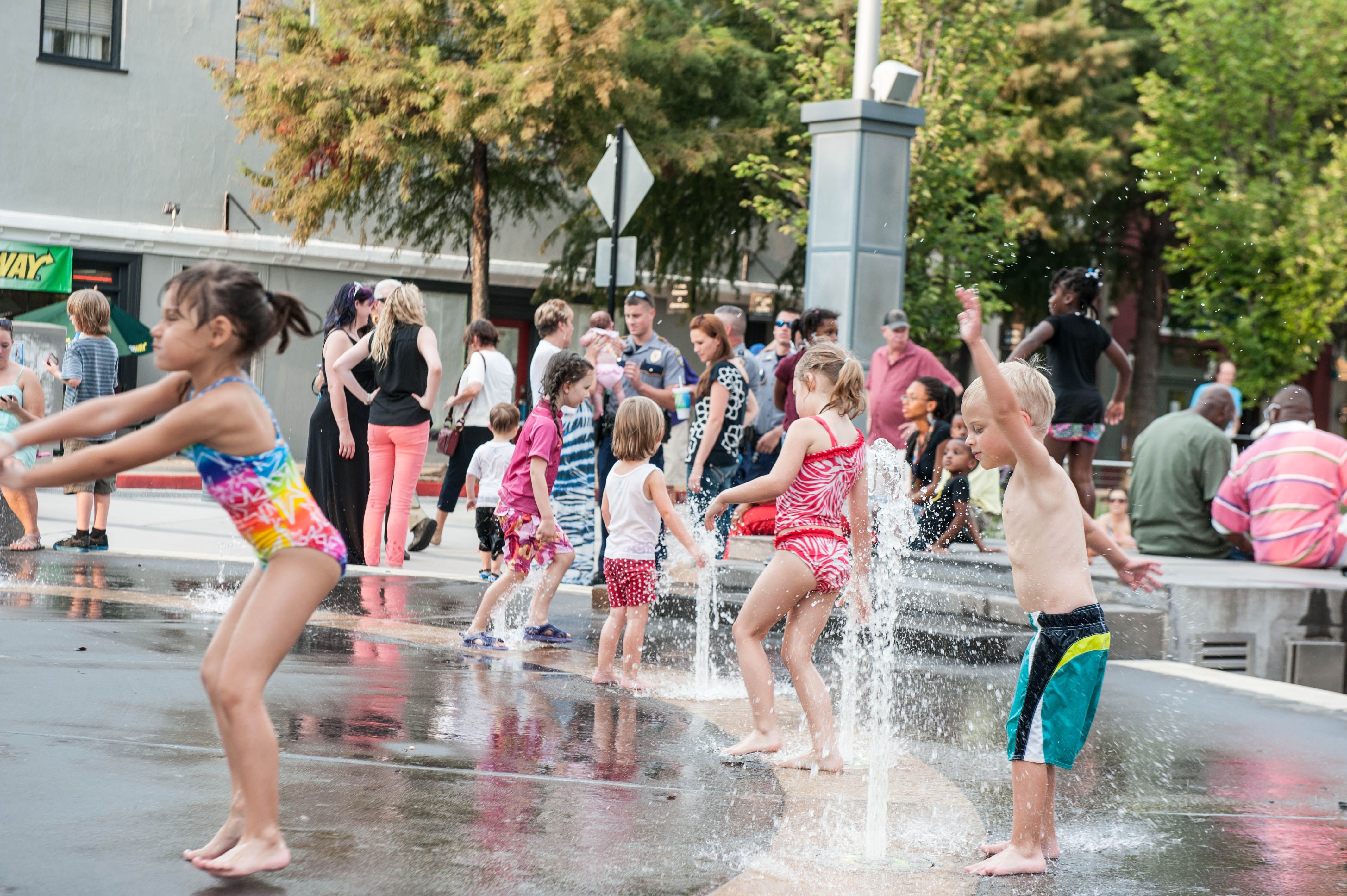 Experience: Adventures with kids
The Louisiana Art & Science Museum is a great place to cool off and savor superb planetarium shows, hands-on exhibits, workshops and more. After visiting the museum on River Road, experience the pure joy of rolling down the Old State Capitol hill. Wash off the grass with a frolic in the North Boulevard Town Square fountains. And if your kiddos haven't used up all their energy, stroll along the levee and watch the sun set over the Mississippi River before dinner.
Begin your day splishing and splashing before the heat gets rolling at BREC's Liberty Lagoon Water Park, off Lobdell Avenue. Pack a lunch and soak up some rays. Next, hit the Main Library, off Goodwood Boulevard. If you take advantage of its plethora of activities targeting diverse age groups—including Storytime for little ones, crafting workshops, movies, summer reading parties, and chess classes—you may never hear"I'm bored!" the rest of the summer.
Start your morning at Louie's Cafe, where kids can order pancakes in the shape of Mike the Tiger. Follow breakfast at this West State Street hotspot with a visit to see the real Mike the Tiger on North Stadium Road. Next take a short drive to Baton Rouge Beach, off Stanford Avenue. Park and walk or cycle around University Lake, then kick back with a picnic on the beach. Top off the day with a cool treat at the AgCenterDairy Store, at the corner of South Stadium Drive and Tower Drive on the LSU campus. You can even pick up dinner, as the store offers a selection of meats and cheeses.
For a "walk on the wild side," make a day of it at the Baton Rouge Zoo. Just 20 minutes from downtown, this BREC standout facility offers Zoo & Me Mornings, a program designed especially for children ages 3 to 5 years. A Twilight Tour on Tuesday and Thursday evenings through the month of July is fun for the whole family. For an even more exotic experience, take the family to the Global Wildlife Center in Folsom. More than 4,000 animals from all over the world live on the center's 900 acres of land. You can even feed a giraffe!