Travel Journal: Limpopo and Free State Provinces in South Africa
Seen through the eyes of Jack Laws
We went because: I successfully bid on a Numzaan Safari hunt at a Gulf Conservation Association auction. My plan was to bow hunt plains game, enjoy an adventure with my girlfriend, Liz Dantone, and travel to a new destination.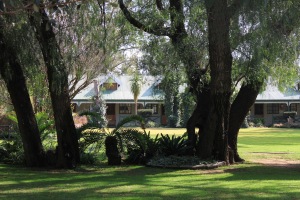 Hotel recommendations: Leeuwenkuil Lodge near Thabazimbi, Limpopo; and Savannah B&B in Odendaalsrus, Free State.
Where to eat: We enjoyed eating at the Leeuwenkuil Lodge, where all meals include deliciously prepared wild game, fresh produce and homemade desserts.
Favorite dish on the menu: Eland, a plains antelope, because it tastes like Angus beef.
Item of clothing you shouldn't leave home without: Don't forget the seasons are reversed, so pack long underwear when you leave home in July! Dress in layers, especially if traveling to different provinces.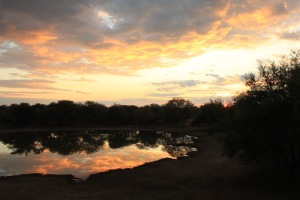 Local attraction worth a drive-by: The Marakele National Park in the Waterberg Mountains near Thabazimbi warrants a drive through, not a drive-by. Reserve a half day to enjoy the high mountain views and birds not seen in lower elevations.
Favorite historic landmark: Although not landmarks, the enormous mines throughout the region were intriguing industrial shapes paired with mountains of tailings. Iron, gold and diamonds are being extracted, and the color of the landscape changes according to the material.
A great experience off the beaten path: A very memorable experience was watching running herds of wildebeest, gemsbok, zebra and springbok while I was open range hunting.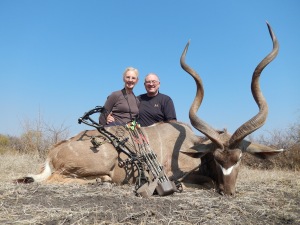 Worth the splurge: The entire safari experience and the many trophies I will soon have to commemorate our adventure. Certainly plan to hunt for seven or 10 days, not five.
Insiders' tips: South African Airways, a Star Alliance member with United, had the best rates and flights. Also, you'll want to clearly communicate your hunting goals to your professional hunter (guide) in advance, but keep an adventurous, open mind when you are there.
We would suggest this trip to others because: Through reputable safari companies and natural resource management plans, South Africa offers unique hunting and photographic opportunities. It is also a country that is changing quickly.