Instrumental journey: Kids' Orchestra celebrates 10 years with an all-virtual program

---
In our state famous for its fiddles and brazen with brass, an education in music remains a near-necessary aspect of daily life—one that was nearly crushed by the impact of COVID-19. With orchestras forbidden to gather and classrooms closed for the spring, hundreds of musically inclined students found themselves without a teacher, without a venue, and without a surefire method for continuing their studies. But one stalwart of the Baton Rouge music education scene refused to go down without a fight.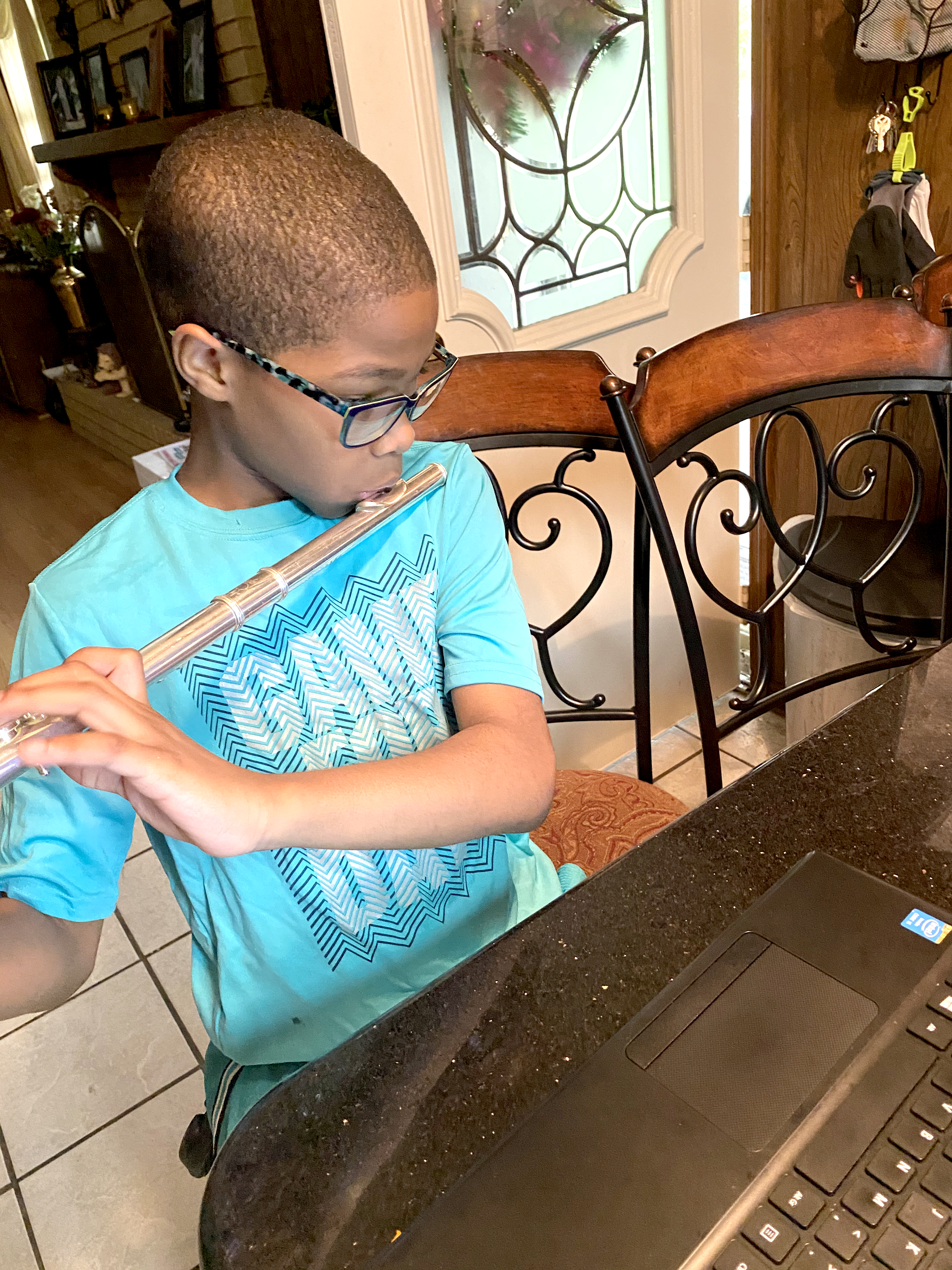 "This is not a time to pull the arts out of children's lives, or anyone's lives for that matter," says Jody Hanet, executive director of Kids' Orchestra, the organization that for the past 10 years has dedicated itself to providing children in grades K-5 with group instruction in violin, viola, cello, double bass, flute, clarinet, trumpet, trombone and percussion. "The idea of closing Kids' Orchestra was simply not an option."
Hanet quickly set a new tempo with the [email protected] series of virtual programs, which includes pre-recorded music lessons, live virtual and private music lessons, instrument care guides, musical games and exercises, and—one of Hanet's favorite adaptations—virtual social-emotional learning lessons for grownups to do with their children. The Kids' Orchestra YouTube and Facebook pages also provide platforms for virtual concert showcases, allowing students to keep their performing chops ready for a live audience.
"The silver lining to all this is that I do see our virtual programming as something that will stick around," says Hanet. "There are so many more children that can be reached in that capacity, including children in small towns without these resources."
Still, in-person gatherings, which create a different level of community and camaraderie, remain a hope for Kids' Orchestra in the post-COVID future.
"With our 10th anniversary on the way, we're hoping that we can still celebrate with our Bluesy Brunch event next spring, and then with a huge celebration in September," says Hanet. "With 5,500 students served, 30,000 lessons taught, and 211 performances executed to this day, we're hoping to double those numbers in the next 10 years, and to continue to bring the community together however we can." kidsorchestra.org