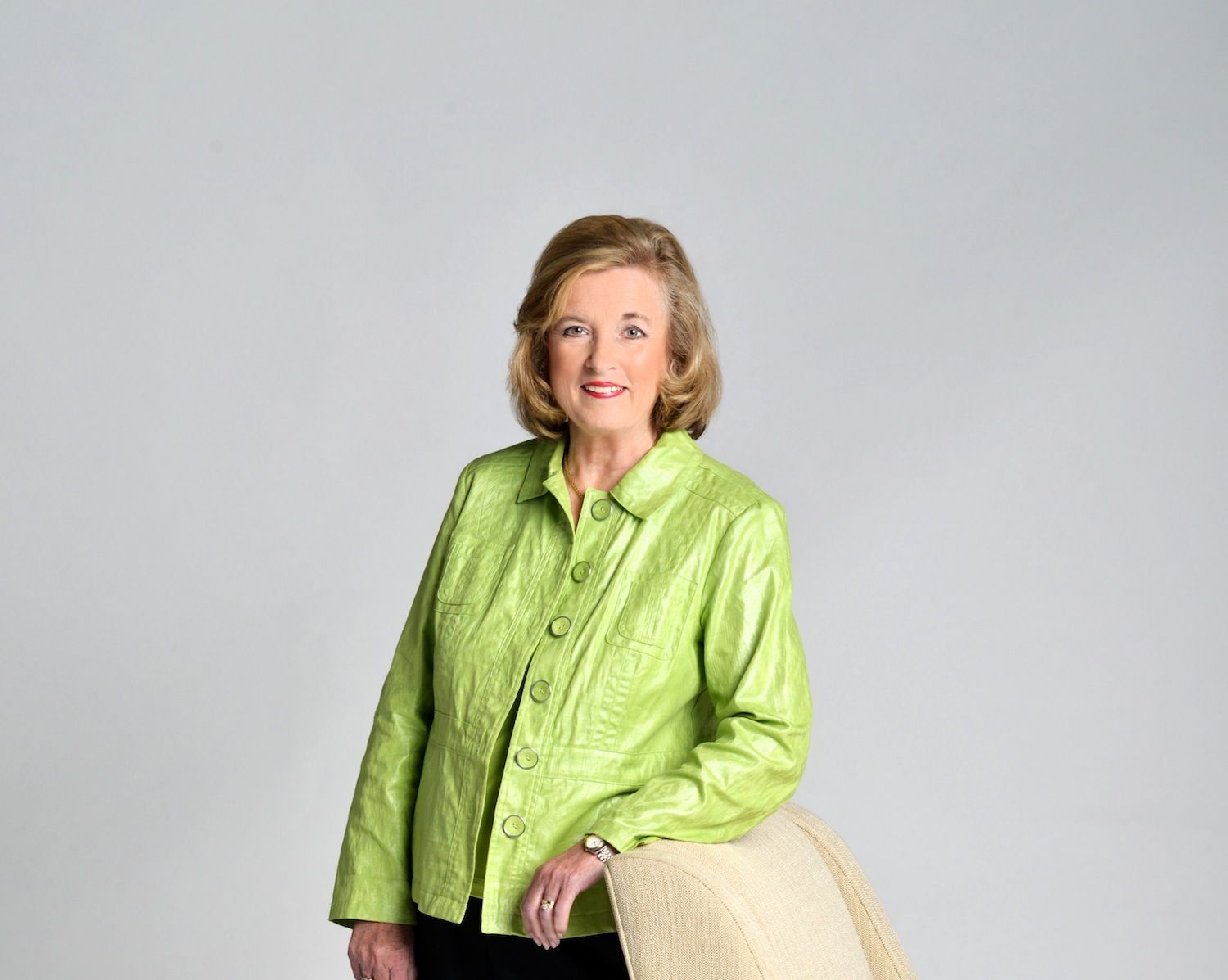 Kathleen Howell uses the power of music to bring back special memories to nursing home residents.
It's a Tuesday morning, and Kathleen Howell is ready to roll. Just like nearly every fourth Tuesday for 12 years now, she has her bow tie on and a stack of hats and songbooks in hand. Showtime is almost here.
For Kathleen, performing alongside her fellow River Road Ramblers, a group of music-making Junior League of Baton Rouge sustainers, is a natural extension of her lifelong community involvement. Originally an active project of the Junior League, the troupe was placed in the capable hands of the sustaining members in 2001, with its mission the same as always: to bring joy to residents of nursing homes and assisted-living facilities through song and dance.
The Ramblers travel all over town, performing at two facilities on each fourth Tuesday of the month from March through October, the time of year when nursing homes tend to see fewer visitors. In her dozen years as a Rambler, Kathleen has only missed "maybe three" performance days. She also serves as the group's secretary, bringing the props that go along with the tuxedo-esque costumes each woman wears.
Kathleen brings to the troupe the same dedication she has shown to a host of other volunteer commitments over the years. She fit in her Junior League service while raising two children and remained active in the group until age 45, when, she says, "they had to throw me out" because of reaching an age limit then in place. In the 24 years since, she has served as a sustaining adviser to multiple committees, sharing wisdom with a new generation of volunteers. Meanwhile, she has steered the board of the Greater Baton Rouge Food Bank, and she now leads the Inner Wheel Club and works with the Inter-Civic Council.
But it is her involvement with the Ramblers that deeply gratifies Kathleen. As the group of 20-plus women belts out old standards like "Hello, Dolly," "Bye, Bye, Blackbird," and "You Are My Sunshine," and passes out American flags and songbooks to accompany patriotic anthems, she sees residents' spirits lift and their eyes sparkle.
"A social worker once told us that after we leave, the residents talk about how they remember dancing with their wives or going out to see a band," Kathleen says. "It really brings back happy memories for them. And I've always remembered that—how much this means to them in a way we never imagined."
---
What do you love about the volunteer efforts that you do?
To give these residents a little lift for an hour and maybe bring back a memory or two for them is the most touching thing for me.
How is your cause making a difference?
We have seen people in wheelchairs who are just singing their hearts out. A lot of them don't have visitors otherwise. Hopefully we bring them a little joy.
How would you like to inspire others?
I'm not a front-row person; I'm a back-row person. I think my words would be, "I did it when I was asked. I was there." I don't do it for the glory; I do it for the personal rewards, because I feel like I have helped someone along the way.
What is something we don't know about your cause?
The Ramblers range in age from their 40s to their 80s, and when we started, we were singing songs from the 1930s and '40s. Now the clientele of the nursing homes is changing, and we joke that we may have to start doing Elvis and the Beatles soon.