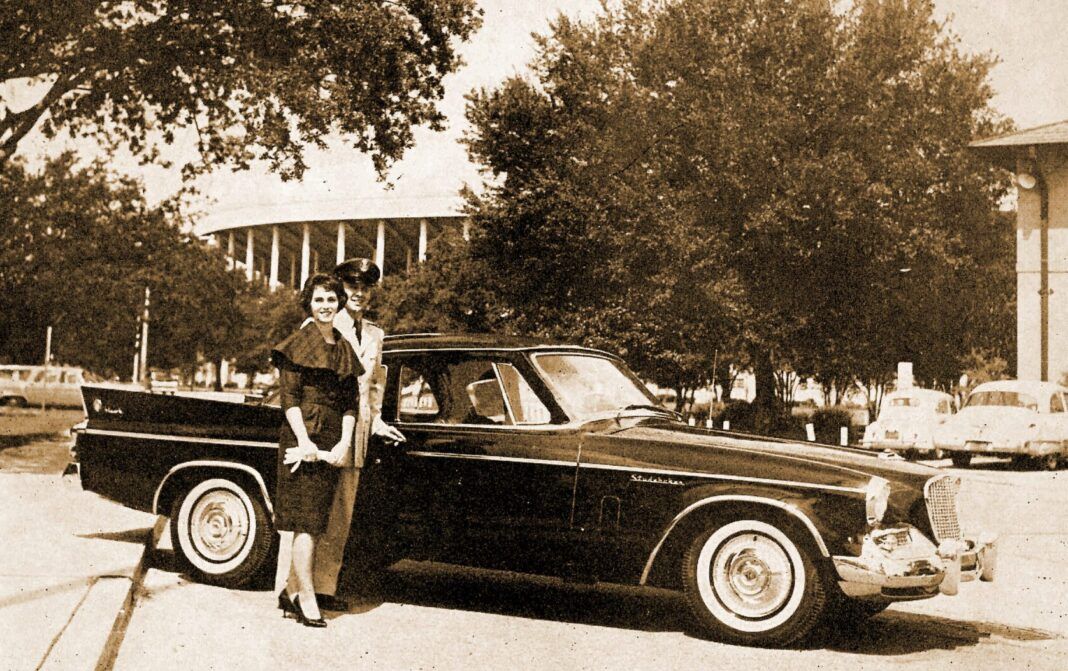 Joy Ride: A look at the parties, and arrivals, that once took place on LSU's campus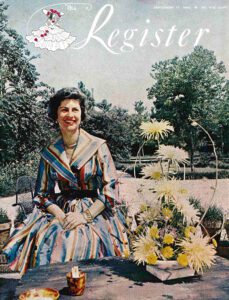 Back in the fall of 1960, the Huey P. Long Field House was at the center of grand festivities surrounding LSU's football season. Since its completion in 1932, the regal building with the roaring tiger over the entrance had been integral to student life.
With its chandeliers, marble wainscot, massive tiger mosaic, custom finishes and larger-than-life amenities (we're talking about the pool, of course), the Huey P. Long Field House garnered national attention-even gracing the cover of an issue of Life magazine. So, it comes as no surprise that LSU's first student center would host a reception with such pomp and circumstance that guests would be making their entrances via sports car as Marlene La Biche and Cadet Senior Colonel Joseph D. Wilcox did in the photo above.
After decades in disrepair, the Huey P. Long Field House has recently been renovated, reclaiming its rightful place on the March Down Victory Hill. Thanks to the work and dedication of local donors, architects and contractors, the building can stand as not just a memorial of the past, but a sign of LSU's bright future.
But back to football.
Just like La Biche and Wilcox, locals are once again making their way to venues beyond Death Valley to celebrate all that is LSU football. This time, instead of a "huge reception," as described in the 1960 article, fans are invited to LSU Alumni Association's Football Fridays at The Cook. (Read more about the event series here).
Even though the venue is the Lod Cook Alumni Center, rather than the historic Huey P. Long Field House, we can't help but feel a sense of nostalgia.
We'll see you there. Just be sure to roar up in your 1960 Studebaker Hawk.