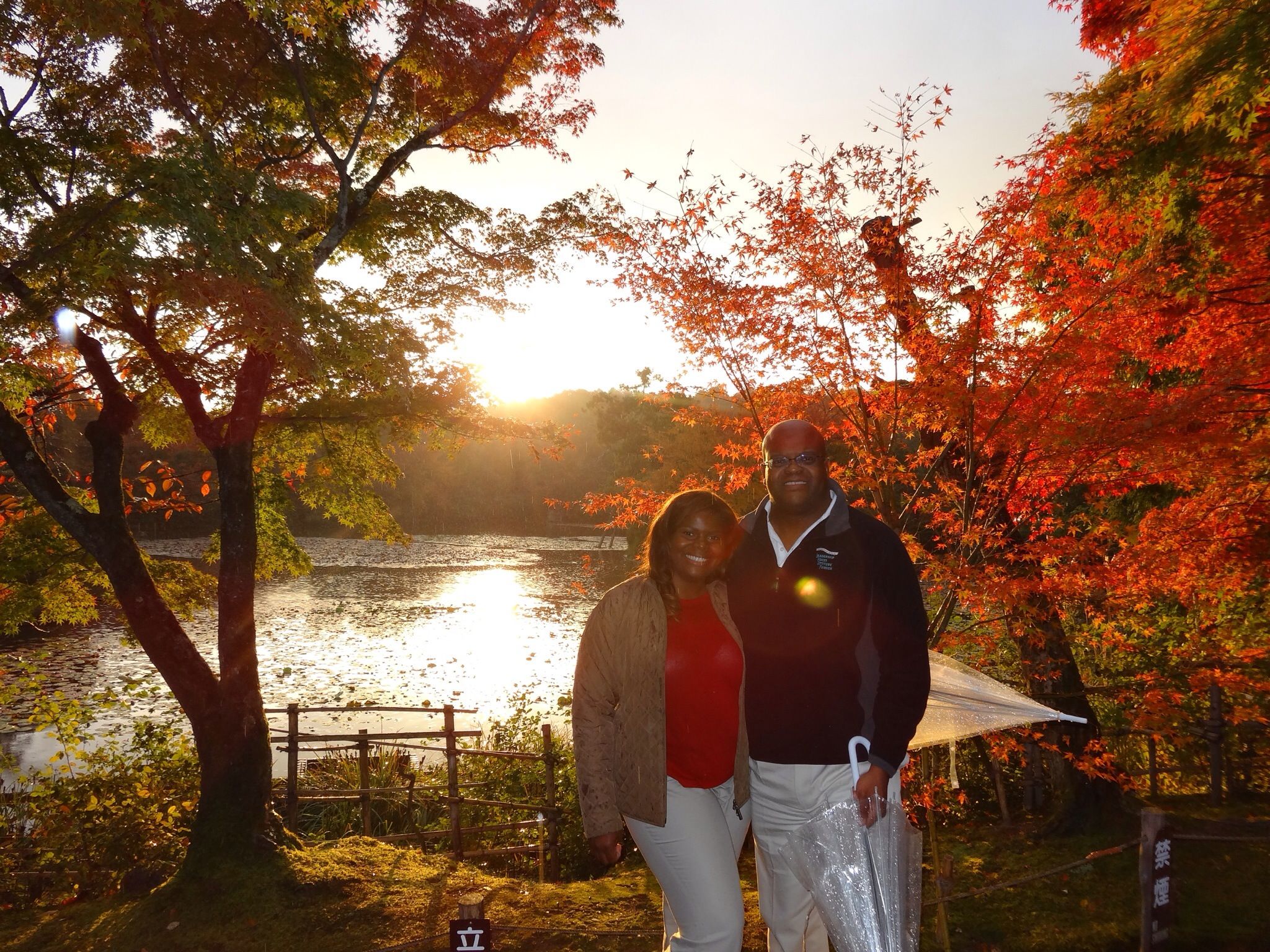 Seen through the eyes of Toja and Sophia Riley
We went because: Toja won the Teikoku Pinnacle Award through his company Endo Health Solutions, Inc. This is an all-inclusive top performer award trip to Japan.
Hotel Recommendations: Mandarin Oriental in Tokyo
Where to eat: Roku Roku restaurant in Tokyo.
Favorite dish on the menu: Shashimi and sushi. The seafood is selected each morning from local markets across Japan. You get to pick your own individualized sake cup. Very cool!
Item of clothing you shouldn't leave home without: Our trip took place in the fall, and a raincoat or small umbrellas is a must—rain showers appear from nowhere.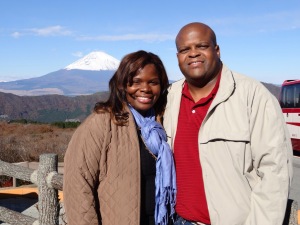 Favorite historic landmark: Kinkaku-ji Temple (Temple of the Golden Pavillon) in Kyoto. The entire temple is covered in gold leaf!
Local attraction worth a drive by: Visit one of the many shrines throughout the area.
A great experience off the beaten path: Gorakadon in Hakone is a luxury ryokan. Traditional Japanese bath
Worth the splurge: First class travel, a private tour guide and seeing a live geisha performance. An interesting fact is that the majority of Japanese have never seen a geisha perform live due to the expense.
Something surprising we learned on the trip: Always be prepared to remove your shoes to enter personal spaces, restaurants, shrines, and other places.  Be observant and wear socks during cool months.
We would suggest this trip to others: Because we enjoyed the ancient cultural experiences of shrines, temples, traditional Japanese inns and traditional Japanese baths and the welcoming, open and courteous manner in which these experiences were shared.  Hospitality is the most important element of daily interactions with the Japanese. Even in daily life, astounding attention is paid to even the smallest details for guests.