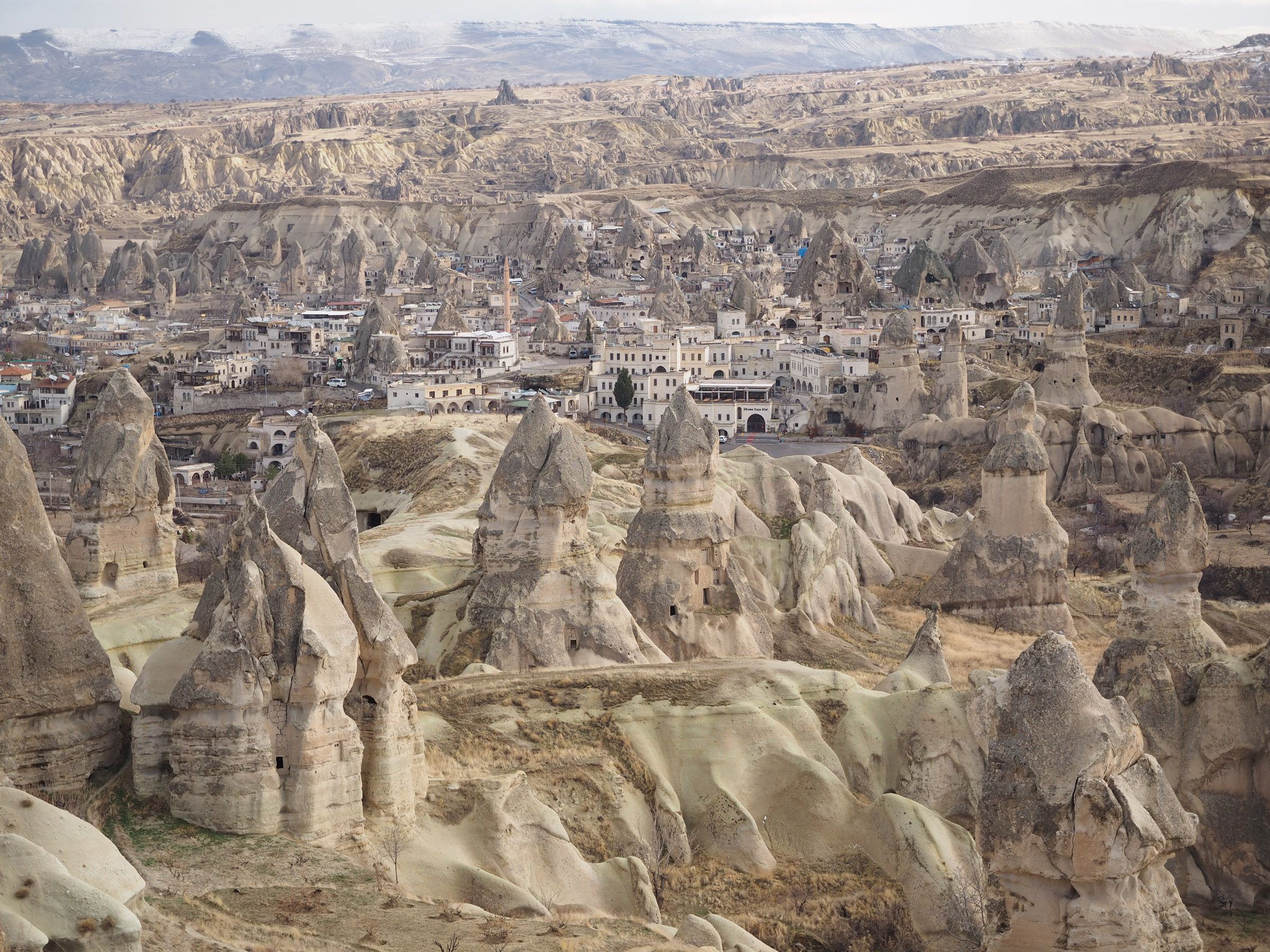 Travel Journal: Istanbul & Kayseri/Cappadocia, Turkey
Seen through the eyes of  Steve  Solomon Carter
We went because: We were invited to see Turkey with the Atlas Foundation. The city of Istanbul (and all of Turkey) has historical, political and religious roots that reach to 1,000 B.C. Just the mention of Istanbul sparks images of mosques, James Bond movies, spice bazaars and old-world mystique.
Hotel recommendations: The Levni Hotel had a terrific location and an incredible breakfast buffet for a reasonable price. The rooms were very clean, albeit somewhat small by American standards.
Where to eat: The possibilities are endless! Our first meal on the Turkish soil was at Pirpirim. While it seemed very quaint and tucked away, we quickly realized how diverse and tasty Turkish food could be. Filizler Kofte provides great food with a view of the Maiden Tower, one of the many landmarks of Istanbul.
Favorite dish on the menu: Lentil soup, all kinds of kebabs, kofte (grilled meatballs), kadayif and baklava.
Favorite historic landmark: Hagia Sophia is one of the oldest churches in Byzantium, later named Constantinople and now Istanbul. It was a Christian church, then a mosque and now a museum. The marble, architecture and dcor are beyond description.
Local attraction worth a drive-by: To visit Istanbul and not see the Grand Bazaar and the Spice Bazaar would be a big mistake. Although we're not big on shopping, we couldn't help but visit both.
A great experience off the beaten path: After day three in Istanbul we boarded a plane for Kayseri, a large industrialized city to the southeast. Kayseri is large and bustling, with a western feel. The young people were dressed very casually. Nearby Cappadocia is the homeland of the Hittites, a civilization dating back to the Bronze Age.
Worth the splurge: Though we were not able to do it, a hot air balloon ride is definitely something to add to the list.
Not worth the splurge: Late and heavy lunches. We were well fed at dinners served either at our hosts' homes or at restaurants.
Something surprising we learned on the trip: The separation between one portion of Europe and Asia is the Bosphorus Strait. It's amazing to stand on one side of Istanbul, look across the Bosphorus and realize that you are looking at another continent.
Insiders' tips: Always haggle for better prices in the bazaars and shops.
We would suggest this trip to others because: Turkey is a modern country with very hospitable people, a lot of history, and a wonderful and wide variety of food.