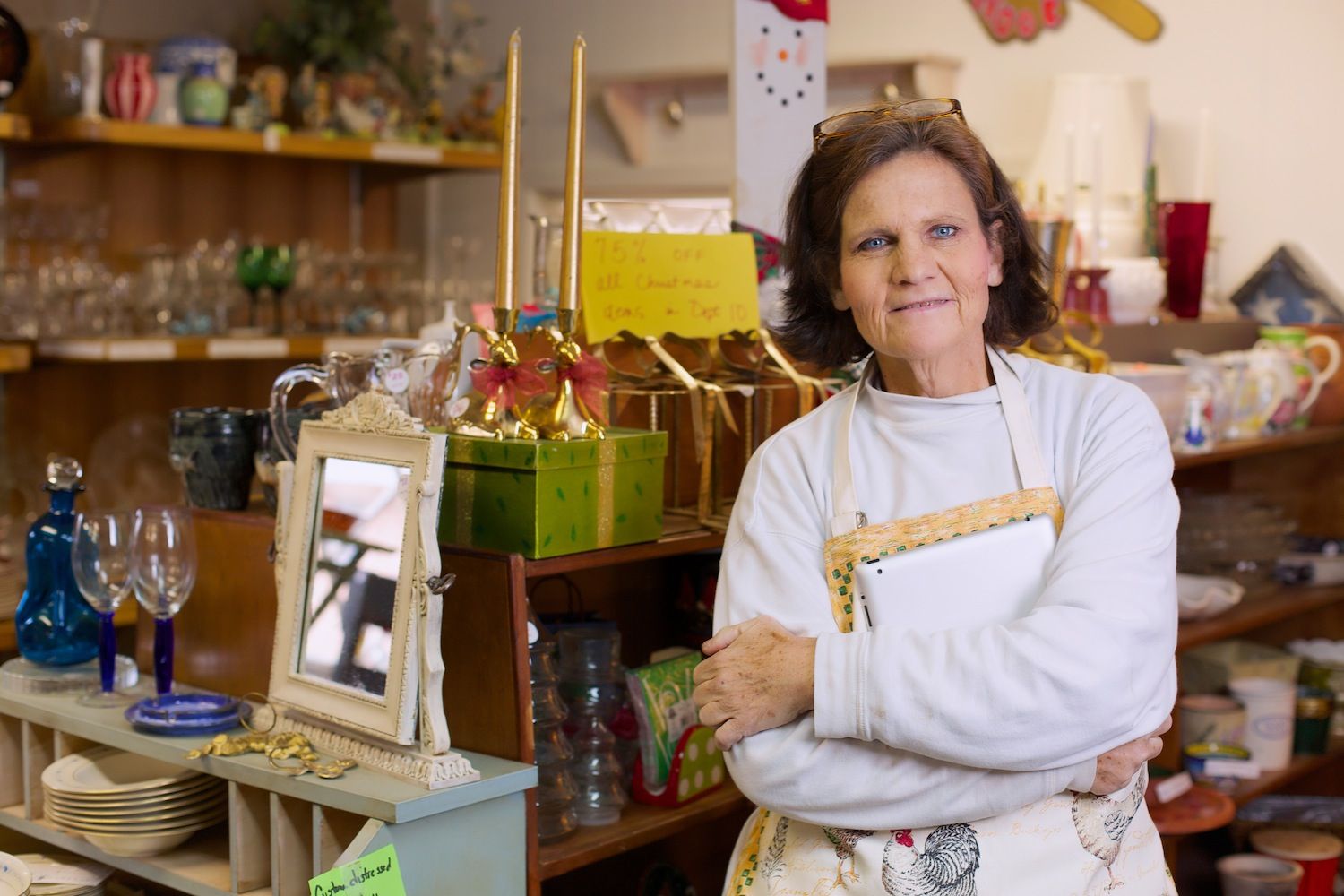 The Frances Center helps disabled adults find satisfaction in new career opportunities
Janitor. Landscaper. Fast-food worker. These are the jobs that society typically deems acceptable for adults with developmental disabilities. Jo Monroe offers another possibility: business owner.
Through the Frances Center for Customized Employment, which Monroe launched in 2012, members of a frequently forgotten population are forging their own paths as proprietors of small businesses. For Monroe, this mission is personal; her own daughter Ally is one of the center's clients.
"As Ally approached adulthood, it became apparent to me that there had to be a better alternative for employment for her," Monroe says. So as she pursued a doctorate in workforce development at LSU, Monroe formulated the idea that would later serve as the core of the Frances Center and a solution to Ally's dilemma—a business model that Monroe dubbed the "abilimall."
The concept's success lies in its simplicity. Like an antiques mall or flea market, the Terrell Road storefront in Baton Rouge allows its disabled clients to operate individual booths offering items or services that they select or create. Because all are under one roof, the budding entrepreneurs can choose a workload and a level of customer interaction that they're comfortable with—and if they're having a bad day, they can go home and simply try again later. "This type of environment is much more forgiving of their differences," Monroe explains.
Booths showcase items that the clients are passionate about—from refurbished lighting and vintage clothing to paintings and homemade jellies. The vast majority of the inventory is donated, and some of the hottest sellers are distressed furniture pieces. Under the guidance of volunteer experts, the clients take classes in repairing and refinishing old pieces, then prepare their wares in an adjacent workshop before pricing them and putting them out for sale. They also participate in academic classes that lead to issuance of the National Career Readiness Certificate.
"We look at it as a career laboratory," Monroe says. "They learn how to do these things and then get to apply what they learned in a real-world setting. That's where the bulk of the workplace models for the developmentally disabled fail."
The program's pilot phase has worked so well that Monroe is now poised to expand to additional locations. Leaders of organizations around the country have expressed interest in launching similar initiatives.
"The bottom line is that nothing gives a person more self-determination than having a career," Monroe says. "That feeling of ownership is amazing—they love for their opinions and their decisions to matter." For more information, visit francescenter.com.