Hitting a high note: Leanne Clement leads Opéra Louisiana to its 10th anniversary
---
Leanne Clement knows the instant opera caught her ear.
She was a sixth-grade student in Louisa, Virginia, a small town with rolling hills and more cows than people. The country radio station played the music of choice. But Clement was about to be introduced to an art form that would change her life forever.
The Virginia Opera had brought its traveling educational program "Opera in a Box" to her school, and as the lights dimmed, the music flowed and the performers projected their voices throughout the auditorium without using microphones, "a seed was planted," says Clement.
"It's kind of what changed my life and gave me direction and strength and confidence to be myself," says Clement.
A shy child, she was inspired by this performance and went on to audition for a school musical, where she discovered she had a beautiful, operatic voice.
Today, Clement, 38, is a LSU School of Music graduate and is serving in her seventh year as general director for Opéra Louisiane, the Capital City's opera company. The company has presented productions of world-famous operas including The Magic Flute, The Elixir of Love, The Barber of Seville and Cinderella since its inception in 2007.
In honor of its 10th anniversary, Opéra Louisiane will put on a gala event May 12 at the River Center Theatre featuring favorite stars from past seasons as well as a first-ever collaboration with the Baton Rouge Symphony Orchestra and its chorus. "I think people are going to jump to their feet," Clement says.
The job of general director keeps Clement in the middle of onstage productions like the upcoming gala as well as in business matters behind the scenes. "Every day is a little different, which is one of the things I love about my job," she says. Clement helps plan each season's performances with artistic director Michael Borowitz, and she schedules auditions, manages the organization's website and contacts artists' agents to work on contracts.
"She is an amazing person," says Susan P. Leake, chair of Opéra Louisiane's board of directors. "She has the talent musically and she has management skills and she has people skills, and I think that's not a real common combination of skills."
Clement also raises funds, manages the budget, and plans the company's community outreach projects, including the Young People's Opera Program.
That kid-focused project began in 2008 through a cooperative endeavor agreement with then-Mayor-President Kip Holden and the Metro Council designed to introduce young students to opera free of charge. Nearly 30,000 students, many of whom may not have had the chance to learn about music in school, have benefited from this program, Clement says.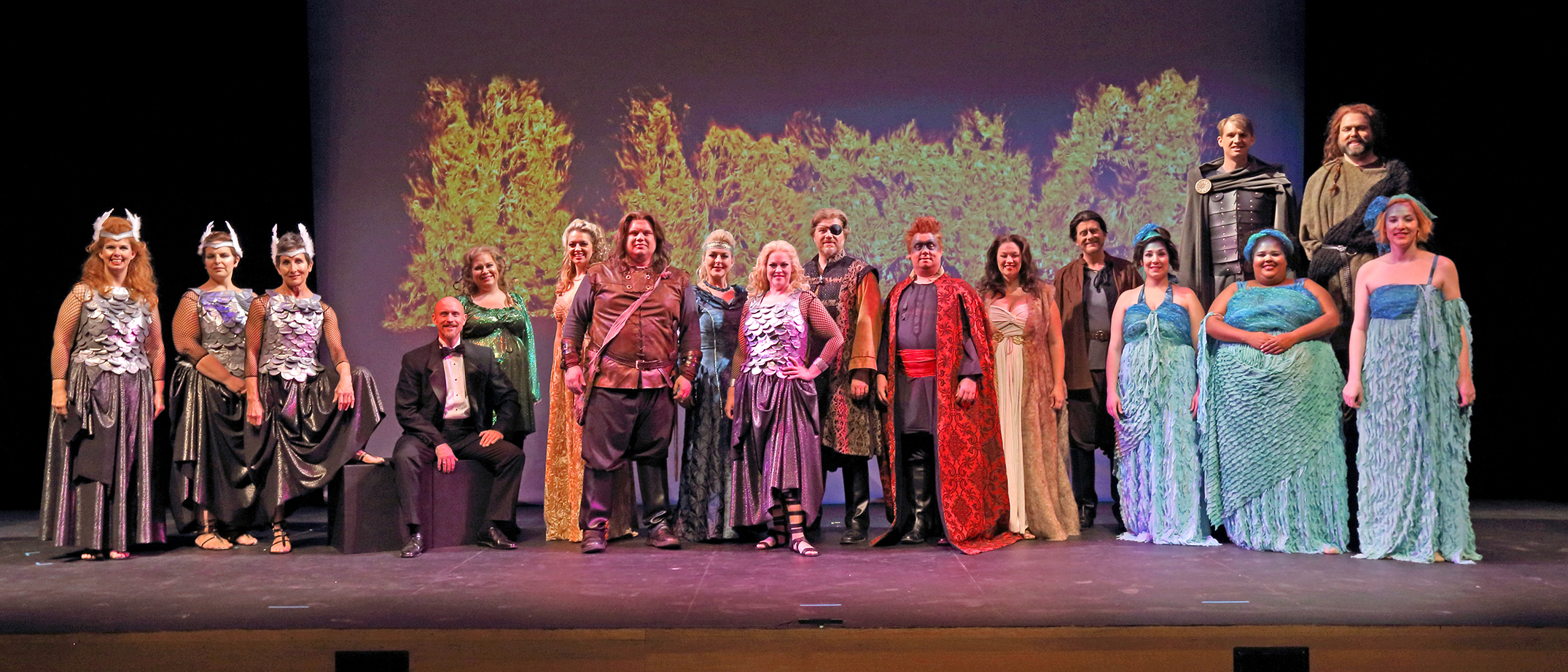 After all, it was an educational program like this one that attracted Clement to opera. "I see what it did for me growing up in a small town," says Clement. "My world was very small."
And today, children here in Baton Rouge may never otherwise experience an opera performance. "Opera has so many different facets," says Clement. "It's so different from what most kids in south Louisiana have ever experienced."
Although Clement says she loved to perform onstage in musicals and theater as a young adult, she was unsure how to make a living as an opera singer. That's why she studied English at the College of William & Mary in Williamsburg, Virginia, while continuing to hone her acting chops onstage and to work backstage in the school's theater department. After her college graduation in 2000, she served as musical director at Williamsburg Christian Church for three years but realized she missed being onstage. She auditioned for a college performance and began taking voice lessons with Gary Green, a College of William & Mary theater department musical director. Clement credits Green for setting her on the path toward a professional singing career. Clement put her mezzo-soprano voice to use in many of Green's musicals, she says, and he organized a concert for her to gain experience singing with an orchestra.
She then applied to graduate schools and insists she "completely bombed the audition" at the LSU School of Music. Clement says she was "nowhere even within the right realm" of the sight-reading portion of her audition. She cried afterward because she had fallen in love with the campus, but the audition committee recognized how nervous she was and invited her to join the program after all. She graduated in 2005 with a master of music in vocal performance degree; she earned a doctor of musical arts in vocal performance degree in 2009.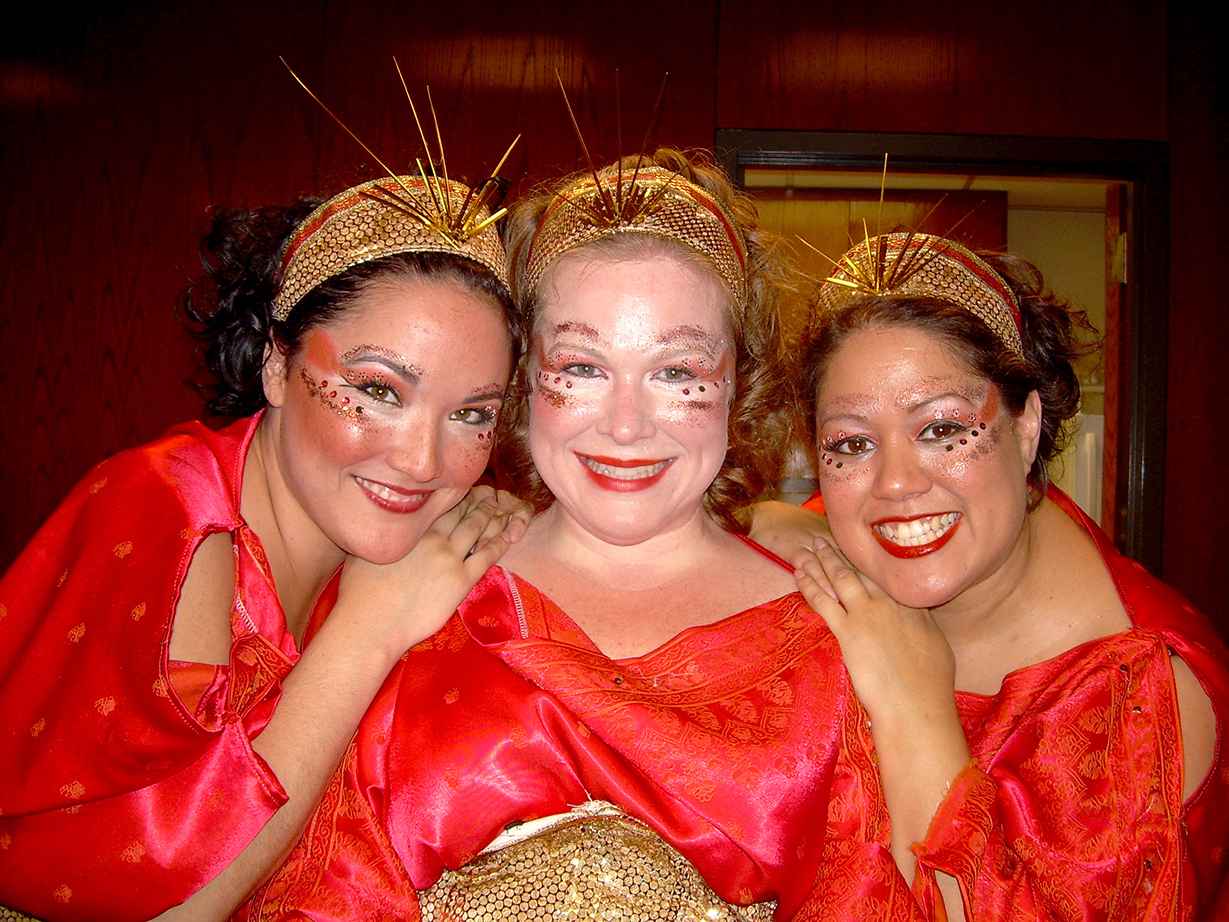 Clement has been with Opéra Louisiane since 2008, when she was still working toward her doctorate. Her early duties included working in the front office, but in 2009, she was named director of development and administration.
In 2011, Robert Grayson, Opéra Louisiane's past artistic and general director, left the company and suggested the board name Clement as his replacement. The board agreed, and her title changed to general director a few months later to encompass both the artistic and business sides of her job.
"Leanne has been the strong backbone that keeps the board going," says Leake.
Opéra Louisiane associate director Molly Dahlberg says Clement is always "thinking bigger." Clement has led the company to take on full-length and large-scale operatic productions with well-known professional performers, while also increasing the number of students participating in the Young People's Opera Program, Dahlberg says. Clement also works hard backstage, including on costume and set design, Dahlberg notes.
"When she's sees that there is a need to get something done, she jumps in and gets it done," says Dahlberg. "It's this fearlessness, I would say, that really drives her."
Clement is also driven to help the public understand there is something in opera for everyone.
"People have a misconception that it's stodgy and boring," Clement says. "That's not the case."
Visit www.operalouisiane.com for more information or to purchase anniversary gala event tickets.