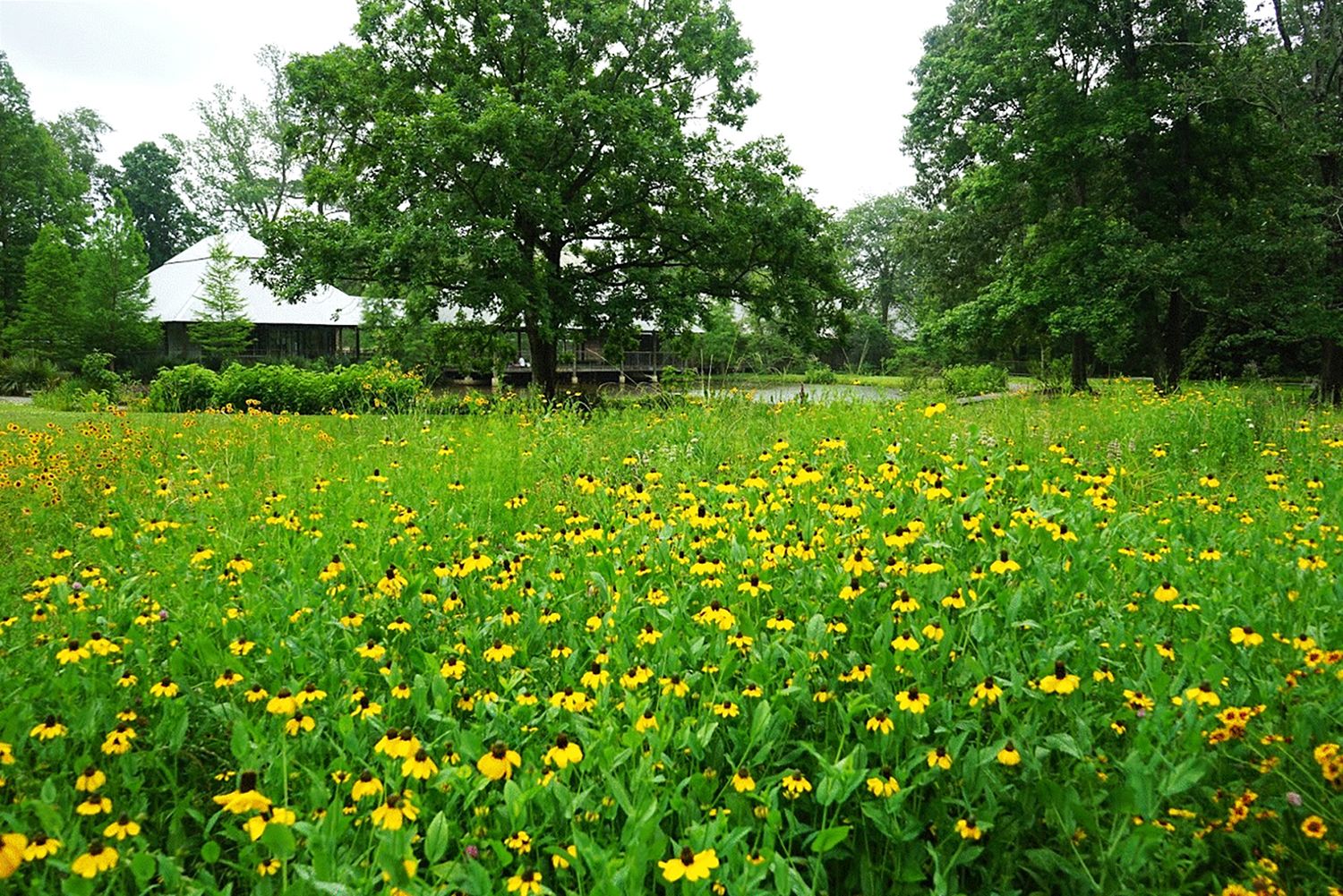 Grasping the nettle: Hilltop Arboretum's Cajun Prairie is a work-in-progress wonderland
---
Partridge pea. Ironweed. Virginia Crownbeard. No, they're not some forgotten sprites of a Shakespearean idyll making mischief for Athenian lovers—though they do play a role on a sylvan stage. In real life, this time. These plants plucked from fairyland actually exist, though in numbers rare enough that, in spotting one amidst the miniature meadows still surviving in their Louisiana homelands, you may be witnessing the revival of an ecosystem once thought to be all but dead, with only 1% of its original habitat remaining inside state borders.
Parts of which, mind you, grow smack dab in the middle of Baton Rouge.
Those in the know call it the Cajun Prairie, a term coined by botanist Charles Allen to describe the native meadows housing insects and animal life crucial to the unique environs of our so-swampy state. Or at least, they used to. Once found throughout the coastal plains of Louisiana, the meadows' most recent iteration lives on in a special project putting down roots in a place willing to hang on tight: the backyard of LSU's Hilltop Arboretum, whose master plan three years in the making came to fruition in 2020.
"We had technically been in talks to make it happen since around 2008, when we started working with Reed Hilderbrand Landscape Architecture, based in Cambridge, Massachusetts," says Peggy Coates, executive director of the arboretum. "The goal was to introduce people to these unusual native plants that are so important to the entire web of life, from insects to butterflies to birds. These plants' presence can also help rid and replace invasive plant species, so we hope to become a model for how to study these environments and educate the public about their importance."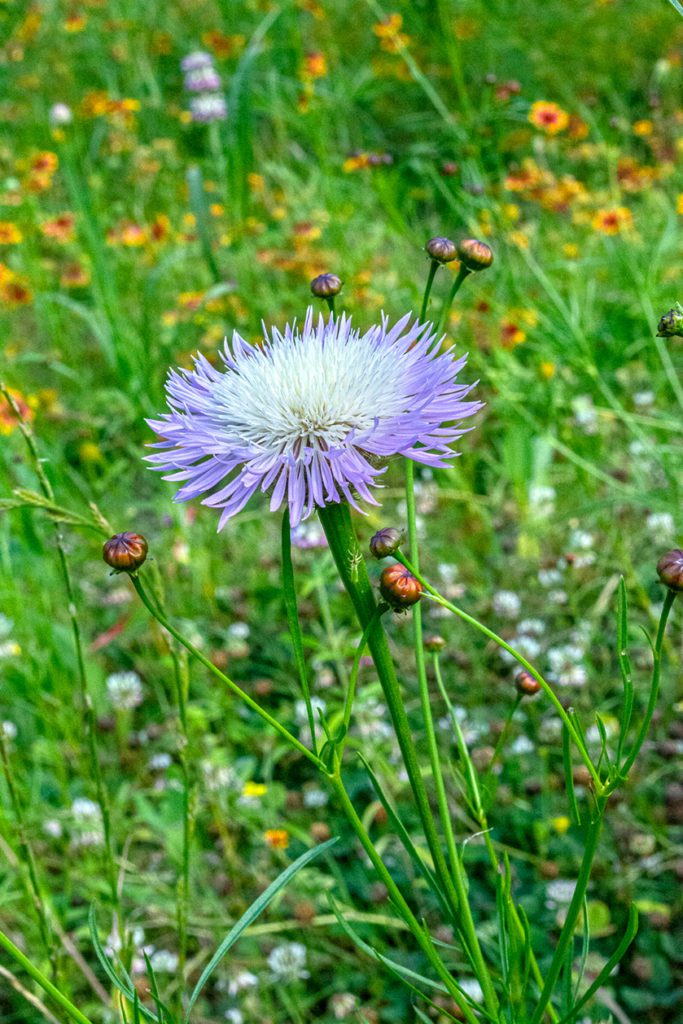 Then, on the doorstep of Hilltop's first big fundraiser for the Prairie, the lockdowns of 2020 began. Coates recalls bearing the weight of depression and disbelief when the university—and nearly every other entity in the country—shut its office doors to the public, sending not just her event plans into limbo, but the fate of the newly flourishing gardens on the four Prairie plots. Three acres of "Prairie Stroll" walking paths emptied of visitors overnight, and the money needed to finance the garden's seasonal maintenance risked drying up much faster than anticipated.
But we live in 2021 now, with the hindsight to see the blessings lurking beneath the canopy.
"We closed our offices, but LSU allowed us to keep the grounds open," says Coates. "So I put a book outside where people coming to the arboretum could leave comments, and let me tell you, that meadow brought more joy and peace to people than I could have hoped."
Visitors began coming back with a new appreciation for the great outdoors—the only acceptable place to exercise or come across other people outside a person's own household. They brought sunglasses and strollers. They brought tea services and children's books. And most importantly, they experienced the spring heyday of blooms during the height of the Cajun Prairie's flowering cycle, which Coates says reaches its peak around May. Suddenly kids out of school were learning to identify aster and lemon mint, rolling down the earthen amphitheater at the edge of the gardens, and experiencing the landscape of a Louisiana past.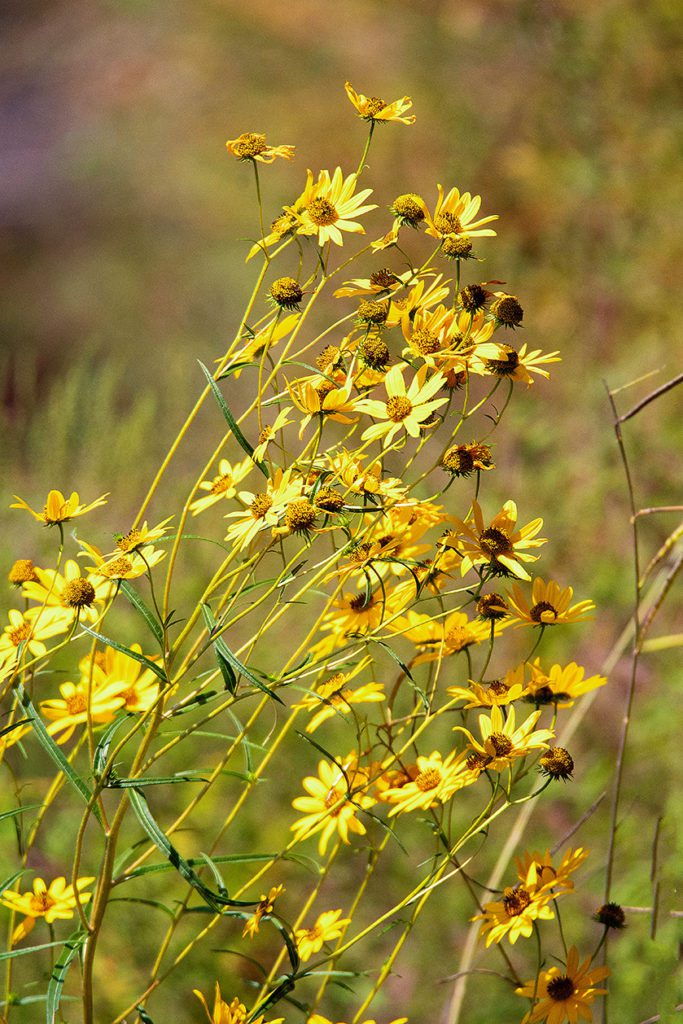 Last month, machines cut down the four Cajun Prairie plots in preparation for this coming spring's fresh growth, which depends on the removal of overabundant woods and grasses to allow new seeds to settle and germinate underground. These new seeds, gathered from existing coastal plains—including the Anacoco Prairie in Fort Polk, whose clay-packed soil resembles Baton Rouge's—or purchased from Native American Seed in Texas, owe their dispersal to a squad of volunteers from the LSU Robert Reich School of Landscape Architecture known as the Meadow Keepers, who hand-strew a different variety of seeds in each of the four plots so that they can be compared later on.
"It's a gradual process," remarks Coates, who notes that the Prairie may take 10 years to fully mature. "Some plants are annual, some are perennial, and it will take time to transition out invasive species, but that's why it's fun to track how the plants are performing each year, assessing them, and deciding on what management strategies you want to implement in the coming year."
As for 2020, Coates and the Hilltop team surprised themselves with the success of reinstated socially distant events like online workshops, an educational video series, and the arboretum's annual plant sale, which became their best-selling sale to date.
"We had a woman come here from McComb, Mississippi who bought six wagons full of plants," she says, "and part of the reason is that people really want these native plants in their gardens. Unfortunately, they're just hard to find."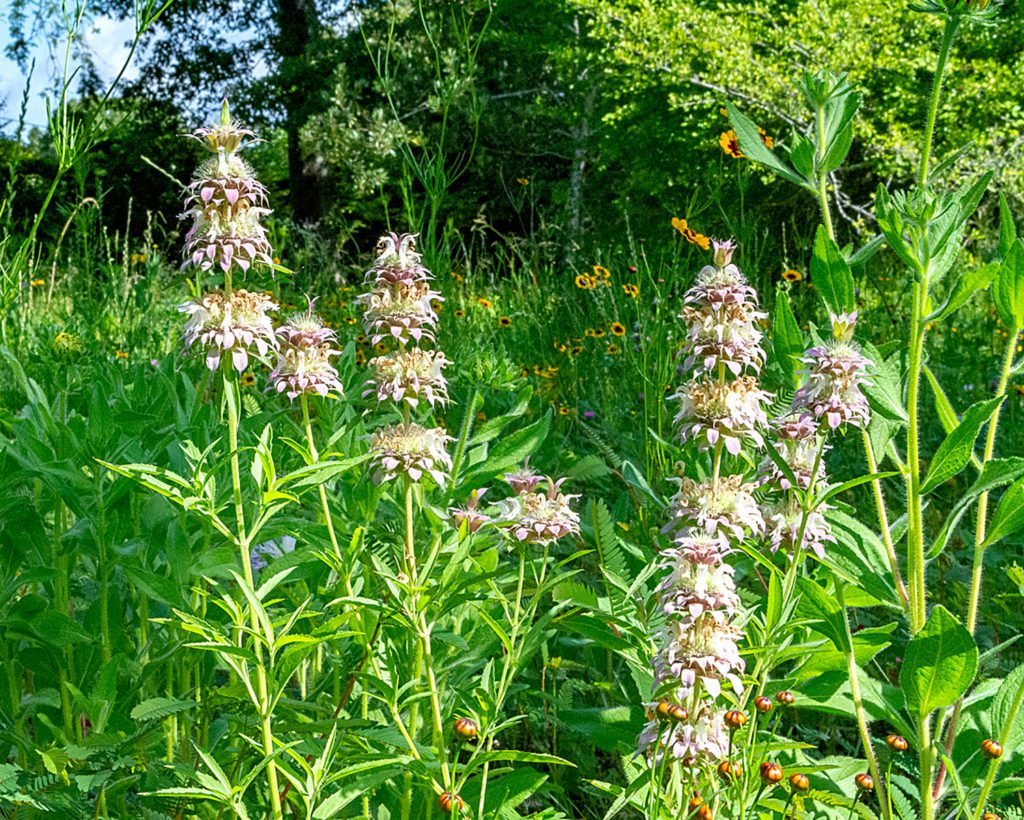 This year, the Cajun Prairie will bloom with six to seven additional plant species gathered by Allen and the Meadow Keepers (a great band name, by the way), the next step in the ever-evolving mission to reinstate the botanical bounty that earned Louisiana its "Sportsman's Paradise" moniker.
"When I look at the arc of the year, we have survived it," says Coates. "We've become a place that people have gotten a lot of enjoyment from, and they've learned something new along the way. What more can you ask for?"