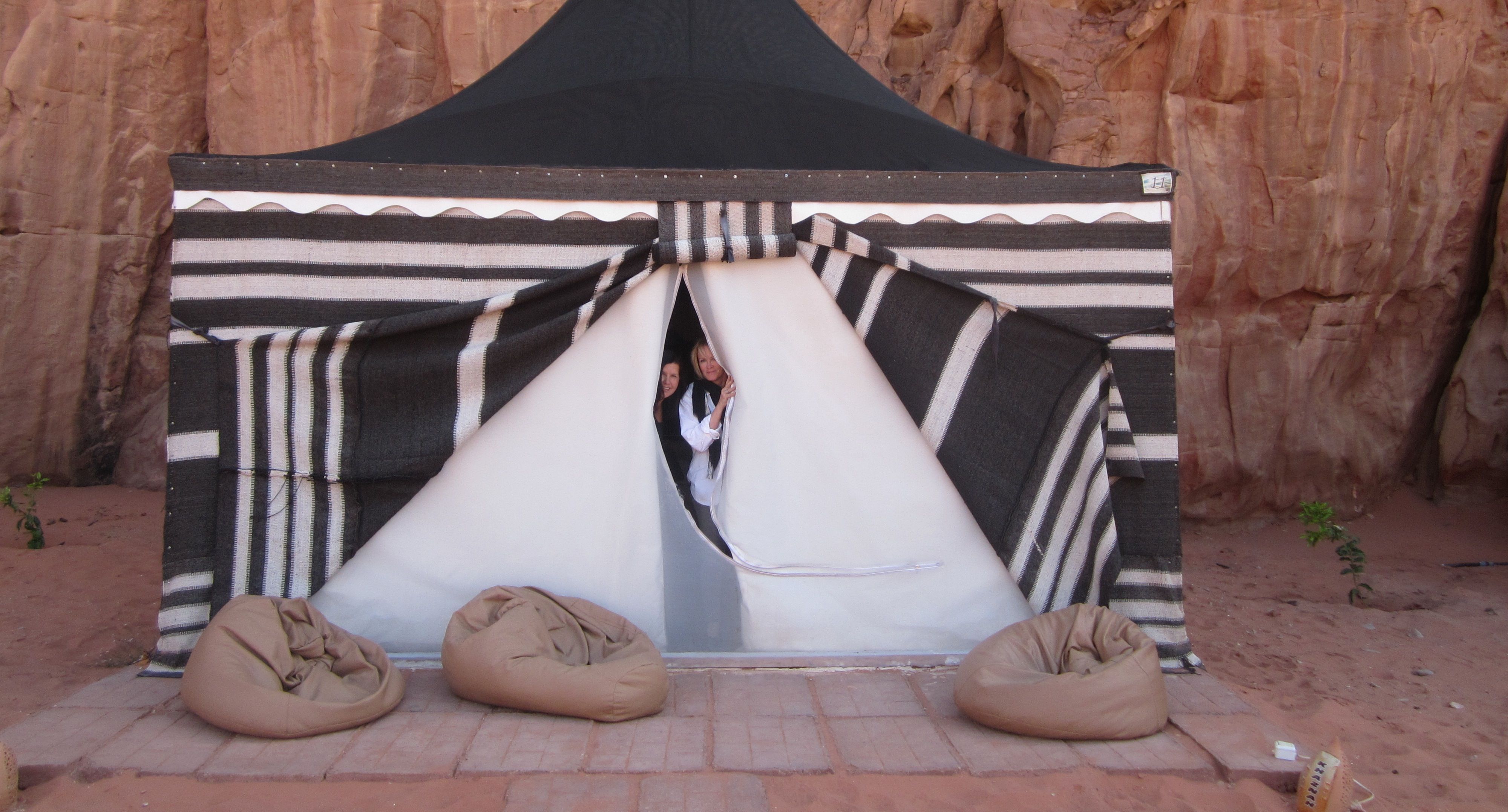 A rocky canyon in the Jordanian desert made a memorable destination for Amy Browne, Debi Odom and Michele Hornsby.
Camping's luxurious cousin combines rugged with resort for an unforgettable escape from reality
Night fell quickly over Jordan's Wadi Rum Desert, and the three adventurers couldn't keep their eyes off the sky. Miles away from city lights, they marveled at what was a pure and breathtaking view of the heavens, complete with clearly defined constellations and shooting stars.
"It was like black velvet with diamonds spilled out all over it," recalls Debi Odom, who shared the experience with fellow Baton Rougean Michele Hornsby and Debi's sister Amy Browne, a resident of Jordan's capital city of Amman. "We literally watched as the world turned."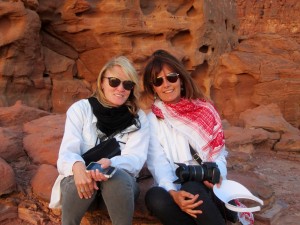 It was the perfect end to a remarkable day spent riding camels and hiking in the sandy dunes. At midnight, with their wine bottle empty and eyes growing heavy, the women retired to their Bedouin-style tent, slipped under Egyptian cotton sheets atop hand-carved beds, and drifted off to sleep.
Welcome to the world of "glamping." This trendy type of outdoor excursion is hardly roughing it—think "glamour" plus "camping," and you've got the idea. Any respectable Boy Scout would surely scoff at such a notion, but glamping is ideal for those who want a little luxury mixed with their al fresco experience. Amenities are more like those found at a resort than at a traditional campsite.
Glamping, as it turns out, has been around for as long as the Bedouins have been crossing these Middle Eastern deserts. Centuries ago, the Ottomans were known for establishing lavish tent cities for traveling sultans and decorating them with beautiful rugs and fine furnishings. In the early 1900s, safari-goers in Africa stayed in well-appointed canvas tents and had their meals cooked by on-site chefs.
But glamping didn't gain a foothold in the United States until the 21st century. Paws Up, a resort in the mountains of Montana, is credited with launching the phenomenon stateside. The idea has since spread across the country, with picturesque retreats offering lodging in tents, yurts, tipis and treehouses. Each offers travelers the best of both worlds: easy access to nature's wonders plus the comforts of home … or a five-star hotel.
Odom and Hornsby's Jordan journey was the latest in a long line of travel adventures the two have taken together; they've also jaunted to Eastern Europe, Canada and England and take an annual vacation to Cozumel. This was the first glamping outing for both of them, but it likely won't be their last—not with activities like watching the sun set from a mountaintop and savoring the Jordanian national dish of mansaf in the dining tent. "This trip outweighed any of the others," Hornsby says. "It was an incredible adventure and cultural experience."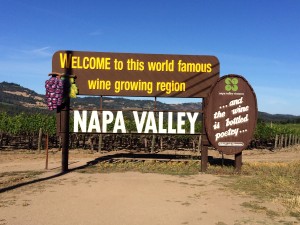 California's Napa Valley was the site of a recent glamping expedition for another local duo, Zach Ballard and his girlfriend, Amber Thompson. Ballard, a camping enthusiast, chose a yurt in the Bothe-Napa Valley State Park as a charming way to gradually introduce Thompson to the "more rugged camping" he had planned for later in their trip. The wood-frame circular tent had a locking door and windows with curtains, as well as a queen-size bed and other furnishings. Just outside were a fire pit and grill, and the "very clean" bathrooms were a short walk away. The couple toured area wineries by day; in the evenings, they sat around the fire.
Glamping was the ideal compromise for Ballard, a longtime primitive camper, and Thompson, who had not done much camping previously. "I really enjoyed my experience," Ballard says. "It takes a ton of the work out of camping."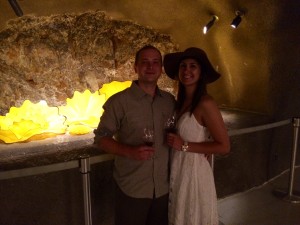 That worry-free, stress-free existence is the biggest draw for many glampers. Pack light and prepare to be pampered. But for this type of trip, there are a few things that new glampers should not leave at home. "I would say to bring an open mind and your sense of adventure," says Hornsby. Odom makes it even simpler. "Take wine," she says, "and leave the rest behind."
Click on the photos in the gallery below for a closer look at additional scenes from the Jordan glamping trip:
---
Explore five of the most unique glamping destinations around the United States: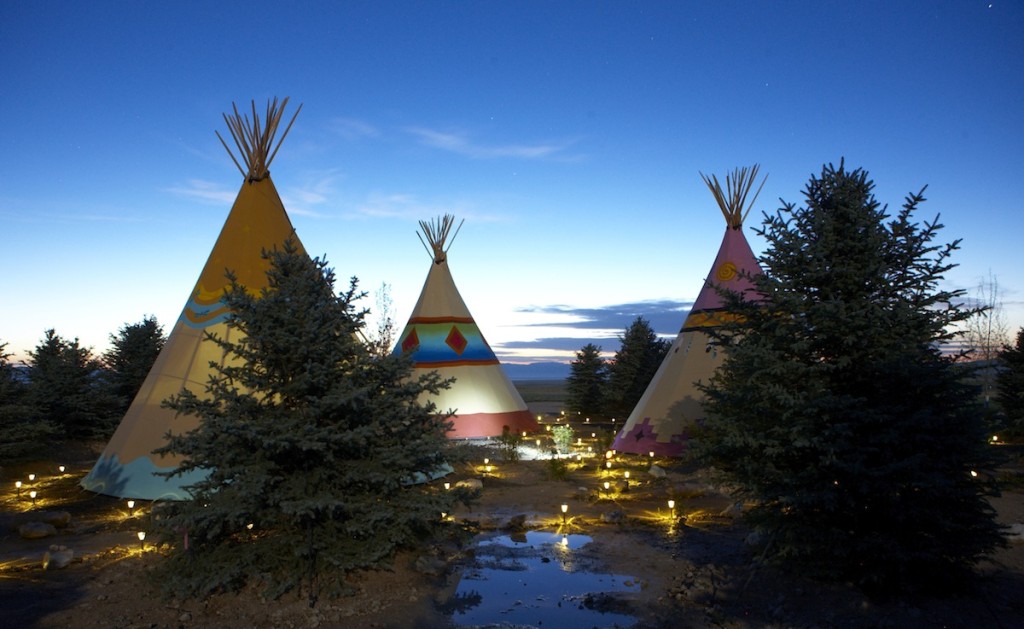 Mustang Monument, Nevada
The phrase "creature comforts" takes on a whole new meaning at Mustang Monument, where guests enjoy sweet dreams in a luxury tipi on a 900-square-mile ranch where wild horses roam free. The resort, which opened in the summer of 2014, doubles as a preserve for 650 rescued mustangs. Days are spent horseback riding, hiking through the desert, and enjoying mountain vistas; as the sun sets, guests enjoy four-course dinners in the separate dining tipi, followed by entertainment by Native American dancers around a campfire. Other activities include mountain picnics, archery and roping lessons, and clay shooting. $1,200 per tipi per night.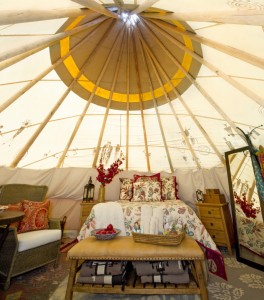 Highlights:
300 square feet of living space with leather seating, hardwood floors and custom-made beds
All meals and most activities included
In-tipi massages and spa services available
Cocktail gatherings each evening
Customizable itineraries can also include Native American beading lessons, rock climbing and horse-drawn wagon rides
---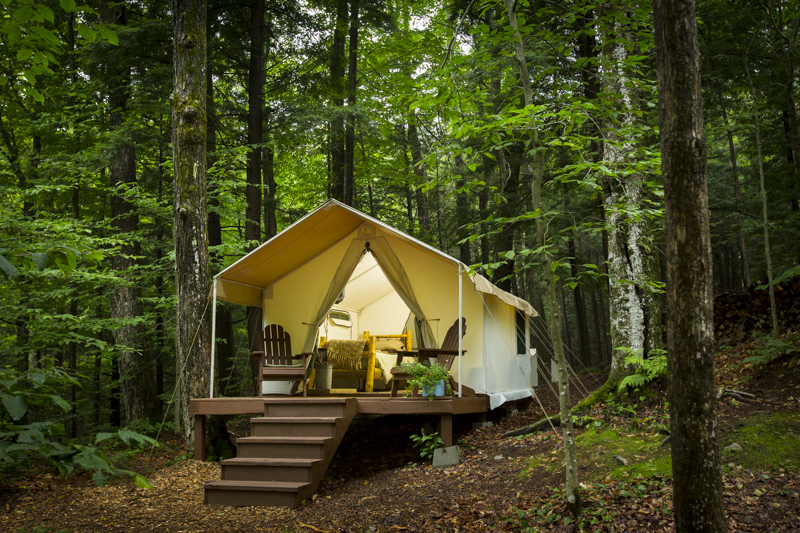 Camp Orenda, New York
Custom canvas cabins are homes away from home at Camp Orenda, an all-inclusive resort located on 40 acres within the Adirondack State Park. Cabins are positioned far enough apart that visitors feel the seclusion of this backcountry setting, with its wooded trails and cool-water streams. Meals are prepared over an open wood flame and feature farm-to-table ingredients from the resort's heirloom garden; the staff also provides packed lunches for off-site adventures. Guests can take part in activities ranging from kayaking and hiking to swimming and scenic train rides. Looking for a bigger adrenaline rush? Try whitewater rafting, explore caves, or sail through the air on a zip line. $190 per adult per night.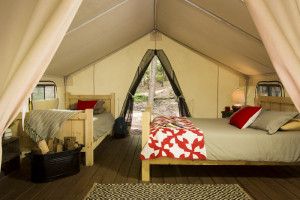 Highlights:
Adirondack-inspired furnishings and accessories in each canvas cabin
Wood-burning stoves stocked daily with split wood
Meals included and customized to meet individual dietary requirements
Private open-air showers stocked with natural bath products
Wi-Fi available, but the resort encourages limiting use of phones and computers and embracing the nature experience
---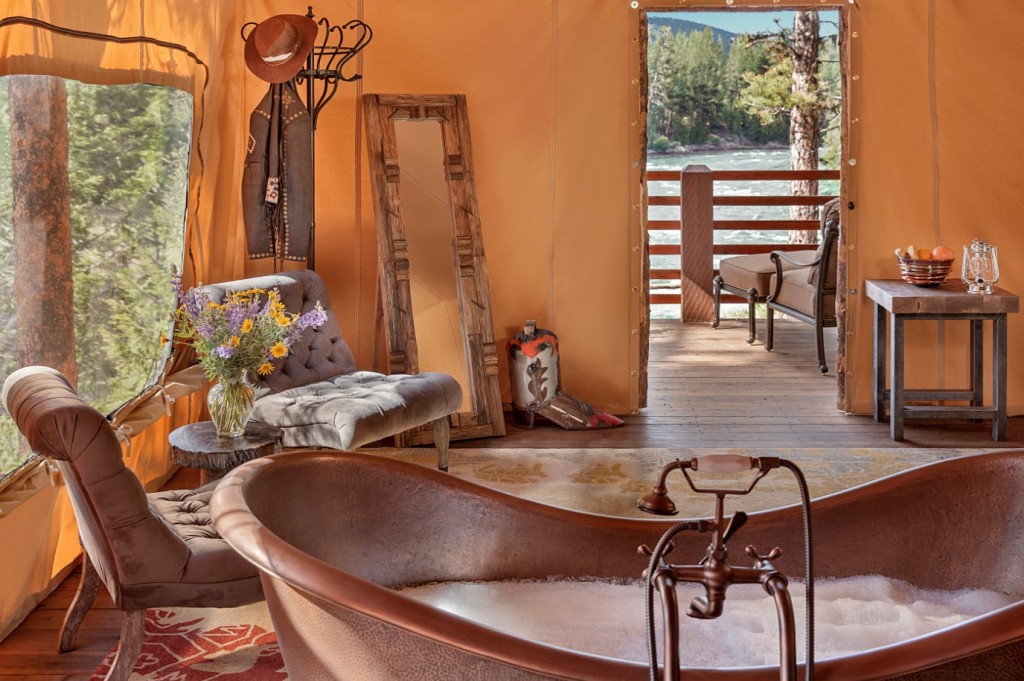 Paws Up, Montana
The resort that started the luxury camping craze in the United States is celebrating its 10th birthday this year, but the real gift is the experience shared by all who visit this stunning natural hideaway. Situated on a 37,000-acre working cattle ranch, Paws Up offers elegant safari-style tents positioned along the banks of the Blackfoot River and Elk Creek. The ranch's hiking trails link to an adjacent experimental forest; other activities include fly fishing, cattle drives, hot-air ballooning, croquet and pony rides. All this fun takes place within a setting of rolling meadows and mountains. Rates begin at $1,155 per tent per night.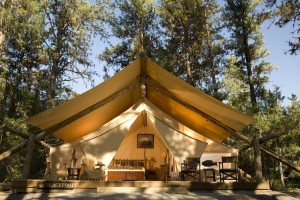 Highlights:
En-suite bathrooms with slate showers, double sinks and heated slate floors
All meals included, along with evening s'mores around a bonfire
Camping butler, camp chef and daily full-service housekeeping
Complimentary fishing equipment
Spa tents with treatments like a "Gold Rush Massage" and "Huckleberry Body Scrub" performed creekside
---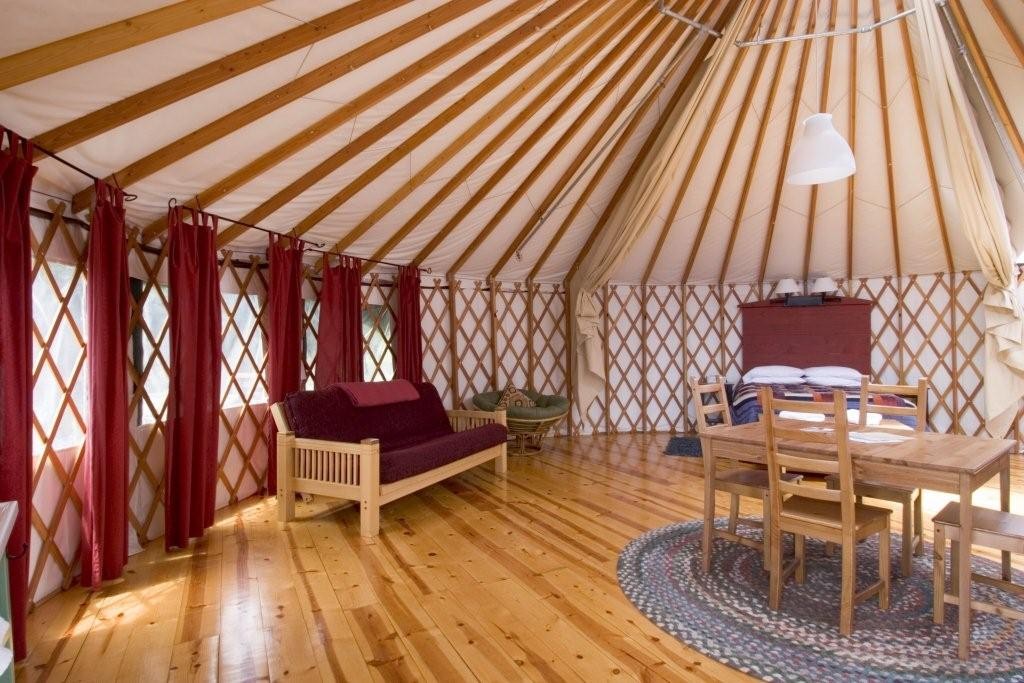 Treebones, California
The winding coast highway … waves crashing on rugged rocks … sunsets over the Pacific Ocean. These images have made Big Sur one of the most popular destinations in California. And adventurous visitors are choosing an equally memorable place to spend their nights here: the family-run yurt community known as Treebones. The resort's 16 yurts, tucked into the hilly coastline, feature gas fireplaces, plush queen beds and sink vanities; step outside to enjoy redwood decks with Adirondack chairs perfectly positioned to soak in the ocean view. For an even more unique lodging option, there's a campsite featuring a "human nest" perched in the trees. Rates begin at $263 per yurt per night.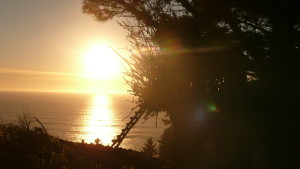 Highlights:
On-site sushi bar and lodge-style casual restaurant
Heated ocean-view pool and hot tub
Guided hikes and ocean kayak trips available
Massage studio with aromatherapy and guided meditation options
"Yoga in Nature" weekend workshops featuring meals with local organic ingredients
---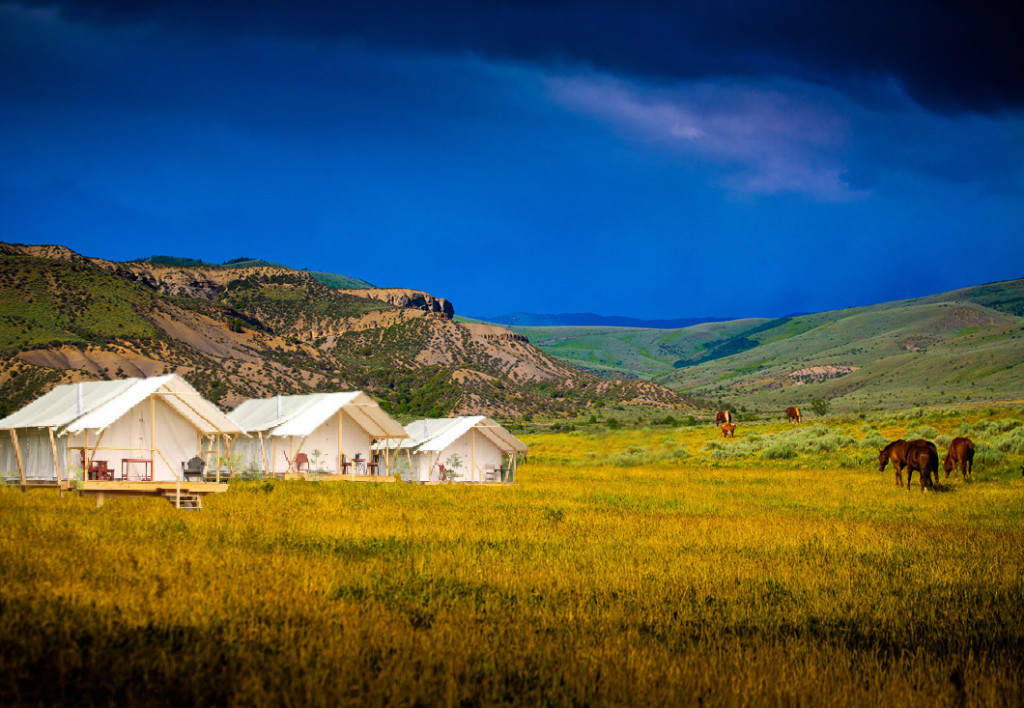 The Vail Collective Retreat, Colorado
The picture-perfect 4 Eagle Ranch is home to a community of luxury glamping tents at the Vail Collective Retreat. Touted as "five-star accommodations in the most unique places," the tents come complete with a personal host and concierge. Local experts are brought in regularly to offer unique learning experiences ranging from mountaineering and organic farming to environmental studies. For guests who seek more traditional shelter, there's an on-site lodge with wrap-around decks and private hot tubs. $500 per tent per night.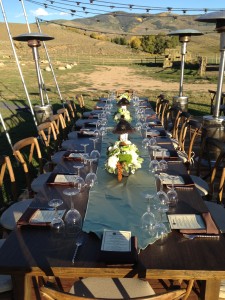 Highlights:
All meals included, including an outdoor farm-to-table dinner hosted by a local chef
Morning yoga and hikes
Evening s'mores and other treats
Private bathroom connected to tent
Private outdoor spaces with campfires