Gold rush: Rise to the occasion for an elevated Olympics celebration

---
Since their inception in 1896, the Summer Olympic Games have only met with insurmountable circumstances a handful of times. Due to World Wars I and II, the games were canceled three times. However, until last year's decision amid the COVID-19 outbreak, they had never been postponed.
We won't call it unprecedented (who wants to hear that word again), but we will call it one of a kind. And such a special situation deserves an equally special celebration now that we can safely do so again.
"We all love a backyard barbecue, but doing something more elevated is a fun way to really celebrate being able to host again," explains Angela DiVincenti Babin of Angela Marie Events. For the party pictured here, Babin opted to celebrate the Olympics and all the nations coming together, rather than go full Team USA (though there are a few red, white and blue touches, of course). Olive branches, torches and plenty of gold pull in the Olympics theme in a more thoughtful and classic way. However, Babin also took cues from the Olympic rings when planning the drinks and desserts.
"Having some fancy drinks, even making some of them mocktails for the kids, is a great way to pull in those Olympic colors," she says.  "I used fancy glasses, but customized plastic cups would work, too."
For those wanting a little Tokyo flair to play into this year's host city, Babin suggests adding some cherry blossoms (even fake ones) and serving catered sushi and sake.
"I always try to go the 'classy not trashy' route," she explains. "You want to think of what makes a place or event special, rather than just going for the most obvious elements."
---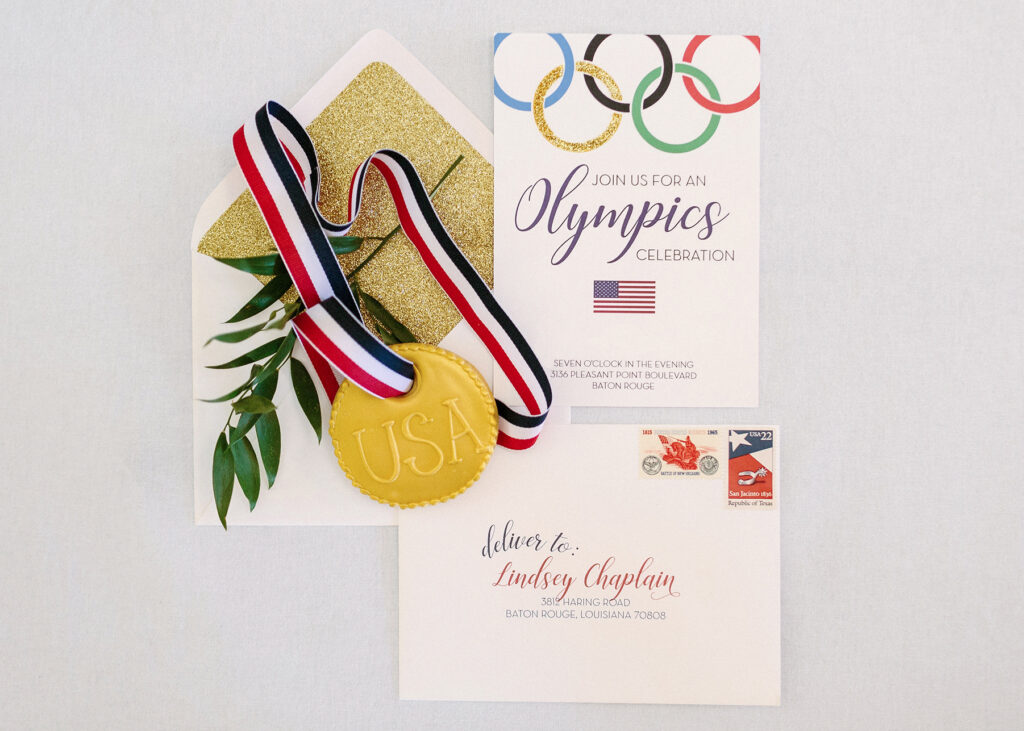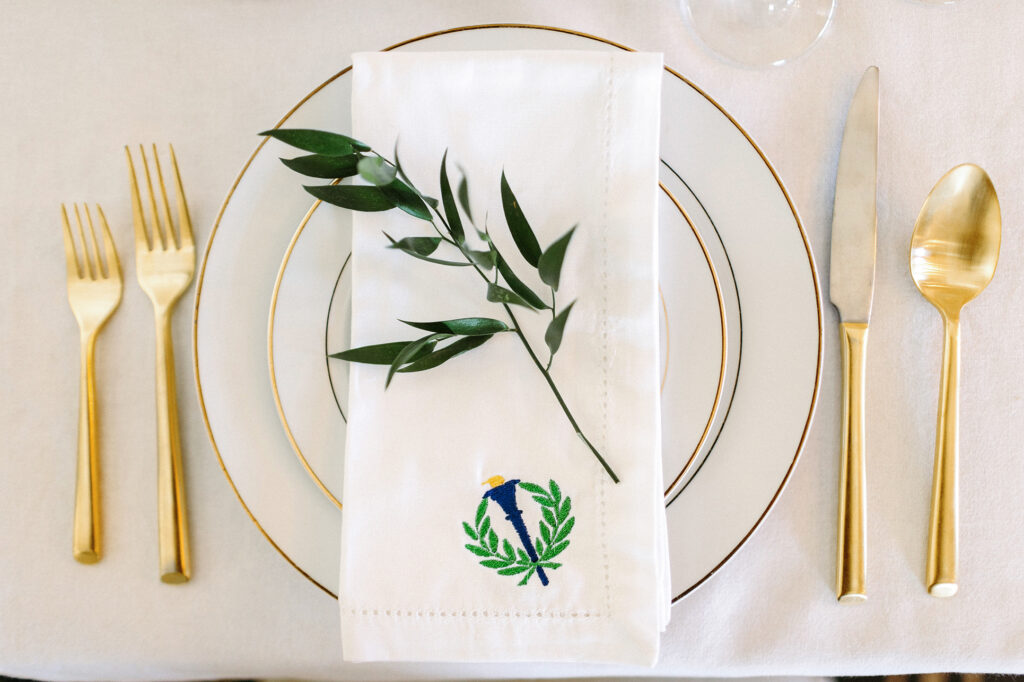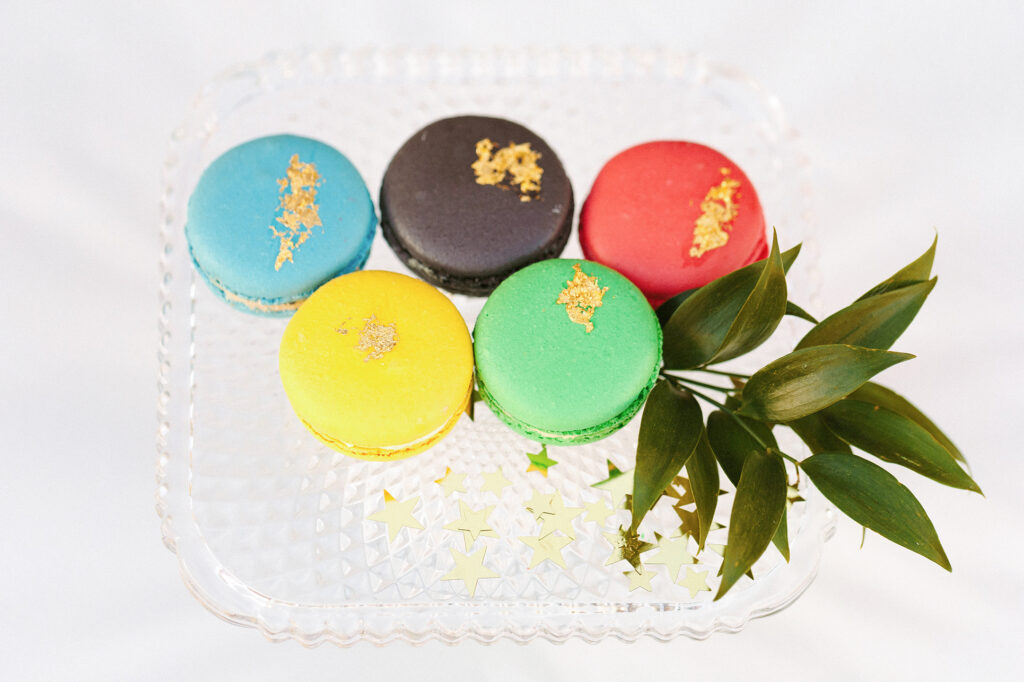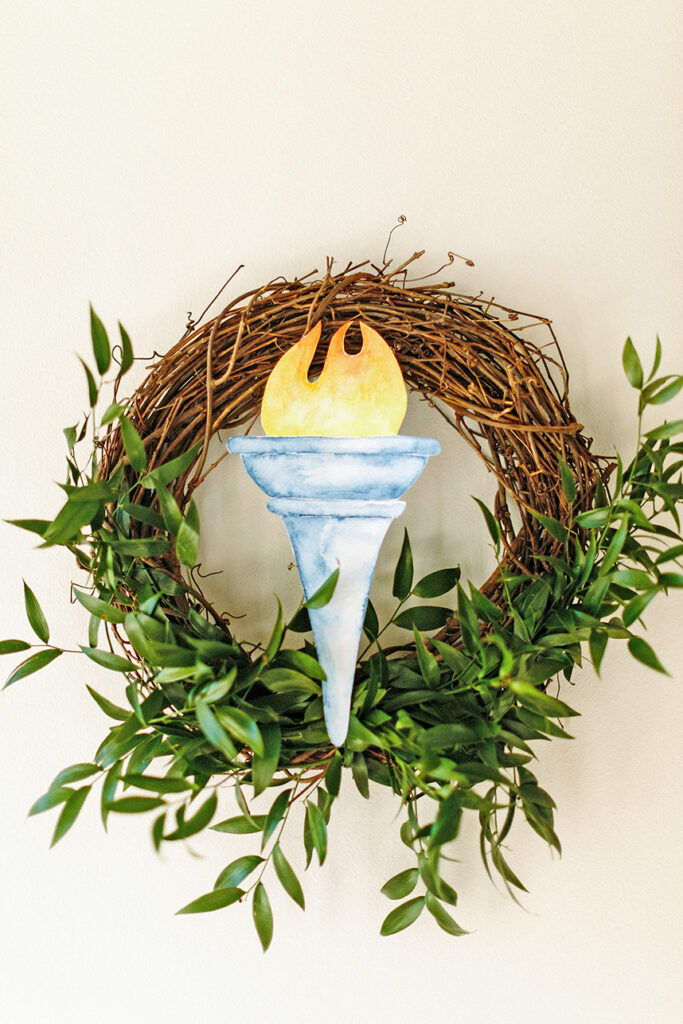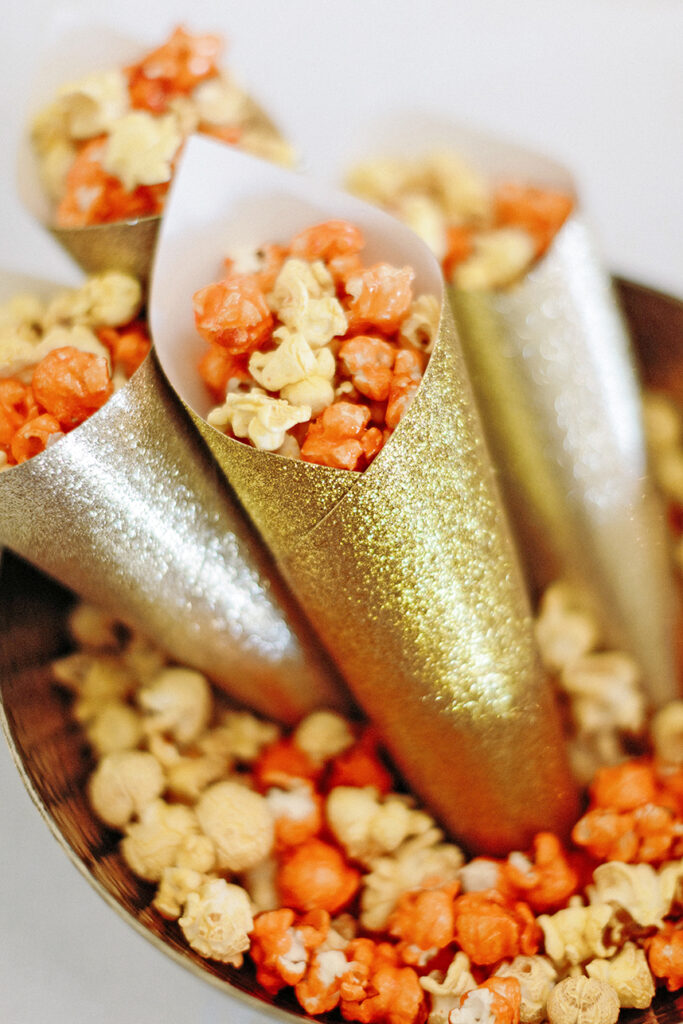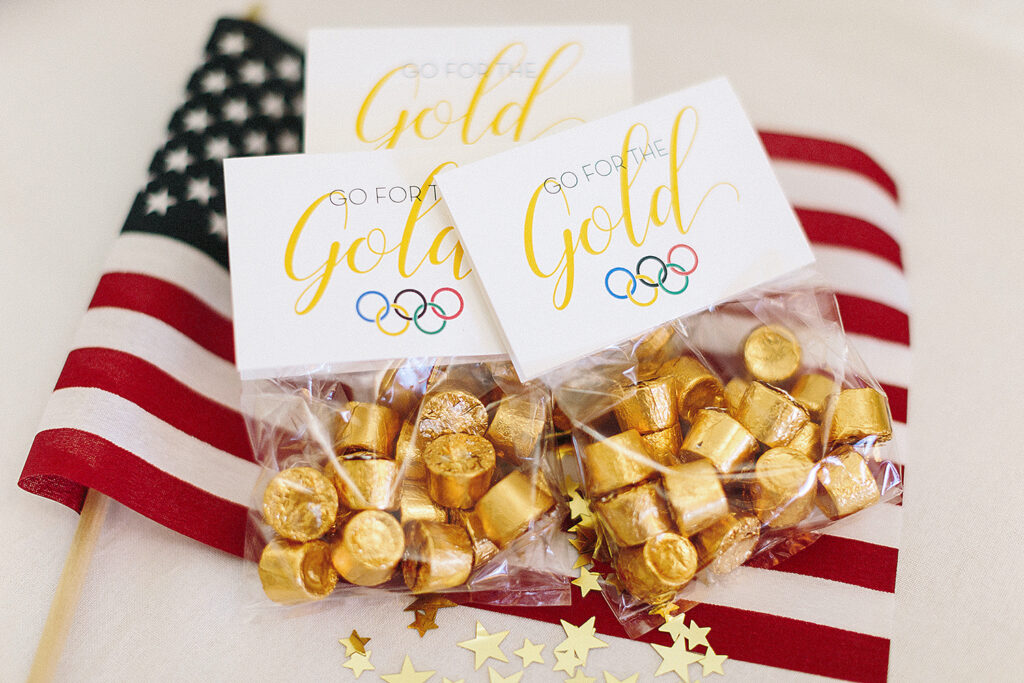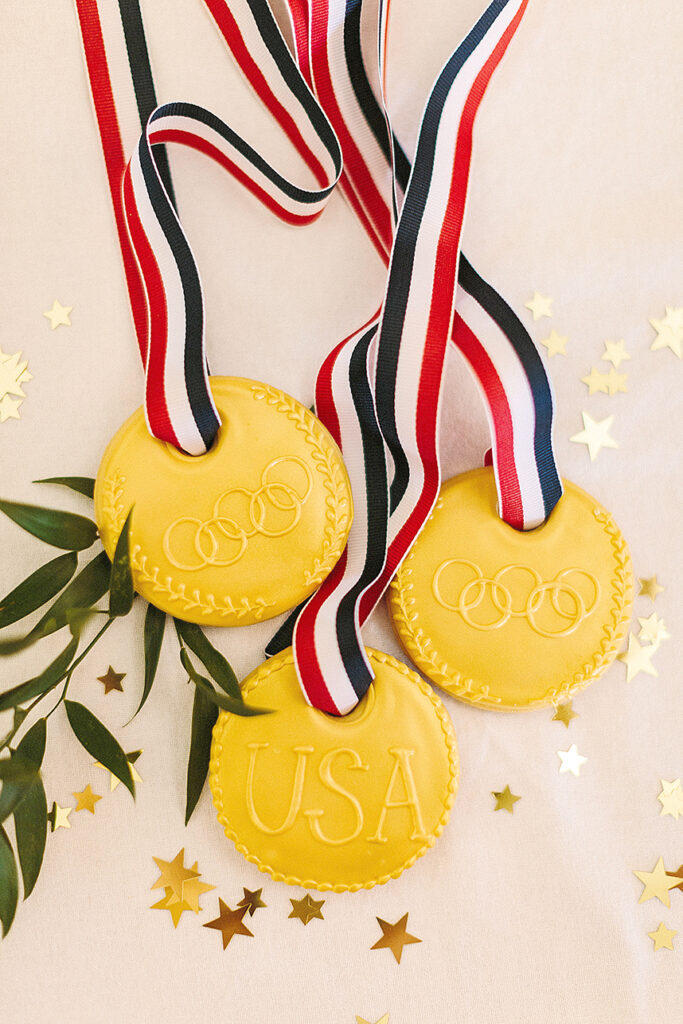 ---
Resources:
Design: Angela Marie Events
Invitations and tags: The Queen Bee
Cookies: Silly Gilly Desserts
Macarons: Les Amis Bake Shoppe
Watercolor torch: Upstairs Paper Studio