Giving back: MetroMorphosis
In 2013, Rev. Raymond Jetson spoke at TEDxLSU, an independent branch of the global conference series dedicated to spreading new ideas about technology, entertainment, design and other cultural endeavors. In his presentation, Jetson spoke about his Baton Rouge childhood in memories of Eden Park, of its local barbershops and ice cream, of children playing and holding hands with parents and teachers.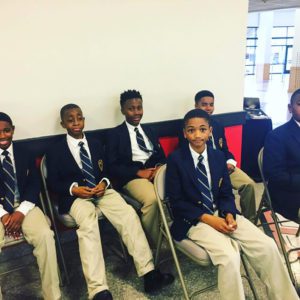 A far cry, perhaps, from the Baton Rouge depicted on national news outlets in recent weeks. But Jetson didn't write his speech to disparage the state of the city. In fact, he is committed to maintaining the optimism and social progress represented by MetroMorphosis, the nonprofit organization he founded in 2012 to help transform urban communities from within.
Jetson traces his inspiration for MetroMorphosis to a two-year fellowship he completed with the Advanced Leadership Initiative at Harvard, where he says he began to understand the framework behind how to properly tackle the critical issues that impact inner city neighborhoods.
"The thread that runs through all of the MetroMorphosis initiatives," says Jetson, referring to the organization's many divisions focused on schools, religious congregations and African-American male youth, "is the notion of a critical mass of engaged citizens. The heart of the work we do here is figuring out
how to increase the number of people who are actively engaged in improving quality of life in their community."
As pastor of Star Hill Church, Jetson knew right away that one of the greatest sources of community involvement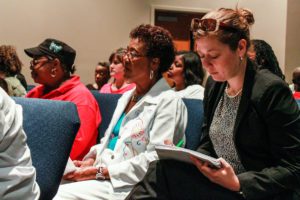 could be found in the pews, among friends. Under the MetroMorphosis umbrella, his Urban Congregations initiative—which works with religious institutions to engage their members to improve urban communities—has expanded to Little Rock and New Orleans with the help of the W.K. Kellogg Foundation. But recent events closer to home also prompt him to stress the importance of one of MetroMorphosis' newest endeavors: the Urban Congress on African American Males in Baton Rouge.
More than 250 delegates—leaders and laypeople alike—gathered for the first Urban Congress in April of this year to begin to tackle the issues that affect African-American boys and men, as well as to champion programs aimed at overturning stereotypes. Workgroups now meet regularly in an effort to enact plans to address the most critical issues, and the second Urban Congress is set to convene next spring.
"It's about figuring out how to strategize and actually execute, not just talk about, ways to make a difference," he says.
With a studied plan of action under his belt, Jetson feels confident that the path to change is already before him, thanks to the intelligence and dedication of talented leaders hiding in plain sight.
"I think it's absolutely critical that we recognize how much our futures are inextricably bound to one another," he says. "We need to utilize our resources to make sure that the community, at its core, is what we would want for our own families."
To learn more about MetroMorphosis programs or to contribute to the cause, see metromorphosis.net.