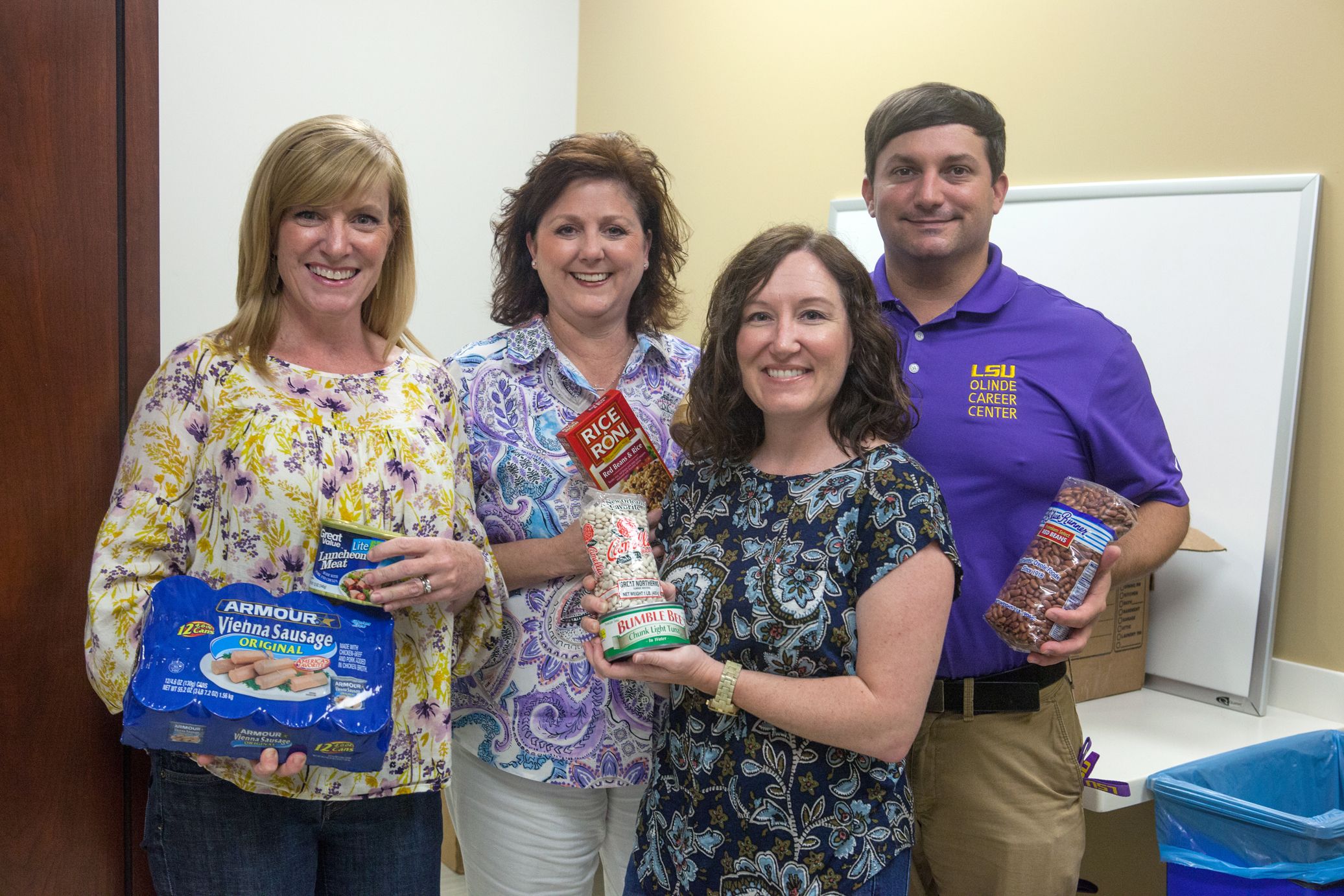 Giving Back: LSU Food Pantry
An observer of the average weekday lunchtime at LSU sees thousands of students swarming the Student Union for a bite to eat. The cafeterias, too, offer dozens of options for a single swipe of a prepaid card. With so many people on so large a campus, most wouldn't notice the occasional absence of a minor few. But when Jennie Stewart, the university's current Title IX coordinator, figured out that some LSU students were skipping meals out of financial necessity, she created the LSU Food Pantry in 2013 as a way to help.
Now in the hands of the student-run organization Kitchens on the Geaux, the on-campus LSU Food Pantry serves as a place where students in need can pick up groceries free of charge. Its walls enclose hundreds of canned and boxed items like pasta and powdered milk, plus a freezer full of perishable items like fresh poultry and ground beef. And every last bit of it comes from community donations.
"Jennie determined that we needed something like this after she kept encountering students who weren't food secure," says Margo Jolet, associate director for marketing and communications in LSU's Campus Life office. "They may have had to miss some shifts at work to stay home and study, so their payroll was short that month, or they may have been running low on financial aid."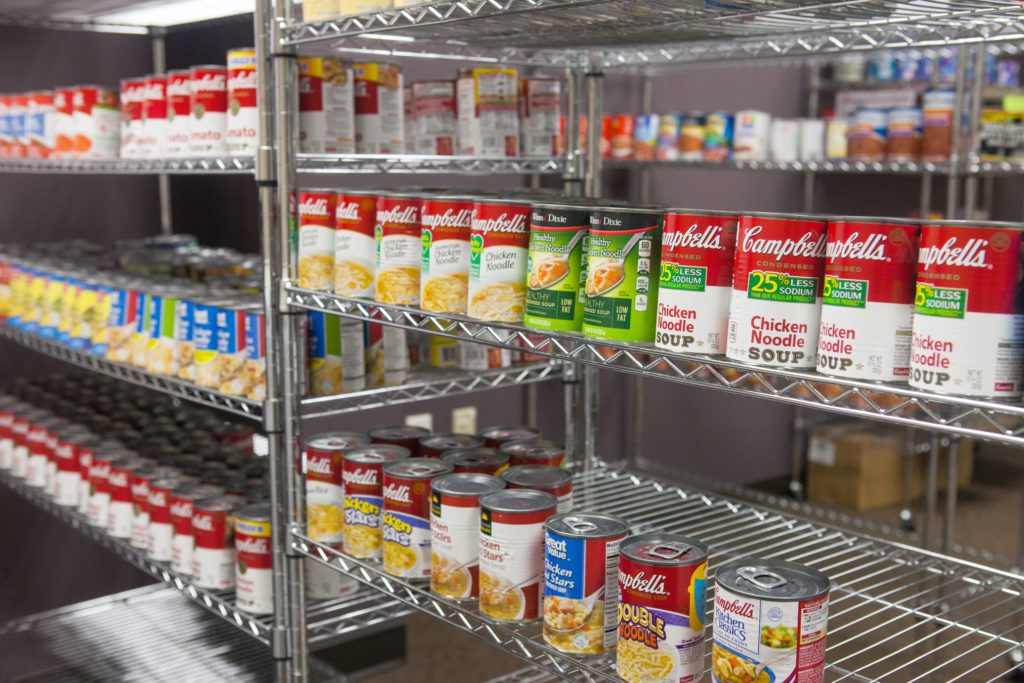 With the help of graduate assistant Mike Mosley Jr., Stewart's idea for a student food pantry blossomed, outgrowing its location in the dean's office and relocating to its current space on the fourth floor of the Student Union this past July.
"The new location has more room for our shelves and freezer," Jolet says, "but it's also a more private and confidential space. We even provide shopping bags when students arrive, so no one has to know their business."
These days, Kitchens on the Geaux also incorporates outside connections to improve the scope of the Food Pantry, like salvaging unused food from LSU cafeterias, the on-campus Cook Hotel, and nearby restaurants like Chipotle.
Plus, after citywide flooding inundated the Greater Baton Rouge Food Bank with more than 4 feet of water, the LSU Food Pantry made sure that any affected LSU students would be able find what they needed on its shelves. In addition to food, independent groups like LSU Geaux Angels donated items like toiletries and laundry detergent to help cover other necessities in short supply after the flood.
"We even started an Amazon wish list," says Jolet, "where anyone could buy and ship food products directly to us here at the school. People can also donate directly to the LSU Foundation Food Pantry Support Fund if they want to."
Of course, none of that would be possible without the personal touch of the LSU community.
"We have a commitment to community here at LSU," says Jolet, "which means that we should be active citizens in treating all people with dignity and respect. I think the Food Pantry is part of that process, of providing some framework for those ideological statements about what it means to be part of a community."
---
How you can help
The LSU Food Pantry is always looking for more donations to stock, especially protein-filled foods like meat or fish. Additional needs can be found on the group's Amazon wish list, which includes grains, spices and ready-made meals, among other things. Monetary donations can be made to the LSU Foundation Food Pantry Support Fund. To learn more, see the LSU Food Pantry's Facebook page.